Mushroom soups are incredibly healthy. If we take a bowl of this soup with some spicy and roasted chickpeas, the duo can neatly complement each other and offer several fitness and weight-loss benefits.
Hot soups need something spicy to go along with or else they start tasting way too bland. If you think you can have a nutritious soup but need to compromise on the taste part, we are here to help you with a spicy delight. We are offering to you the recipes for Spicy Chickpeas with Spinach and Coconut Cream and a highly nutritious soup of mushroom with faro.
A top-class fitness and health combo, it is a rich-textured, low-calorie source of several nutrients that can help you with weight management. You may count on a high percentage of fiber, vitamins, protein, and antioxidants in it. These qualities come together to help you get rid of indigestion and fatigue, and also resist several health issues related to Alzheimer's and diabetes.
Let's get started with them the first of them:
Spicy Chickpeas With Spinach and Coconut Cream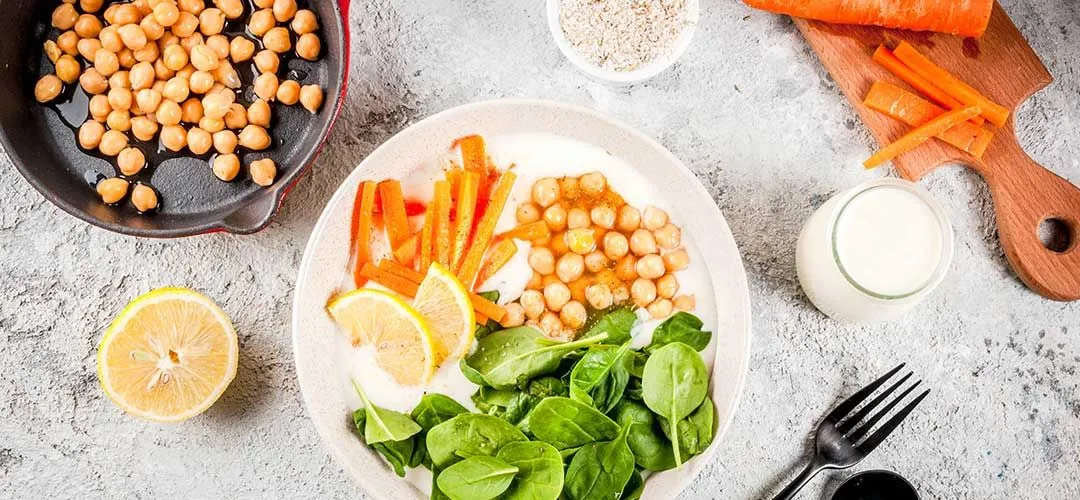 You could always cook something different from the available superfoods like chickpeas and spinach. 'Spicy Chickpeas with Spinach and Coconut Cream' is one such simple to make but a tasty delicacy to make. Please note that the addition of spinach and coconut cream would elevate its flavor and consistency, not to mention its health benefits.
Also read: 5 Amazing Benefits of Coconut Milk for Health | MevoLife
Check out the recipe and you must try this one for dinner today:
Ingredients
1 bowl boiled chickpea

2 tbsp. coconut cream

1 tbsp. extra virgin olive oil

200 grams fresh spinach

Chili flakes

1 clove garlic

1/2 tsp black pepper
Method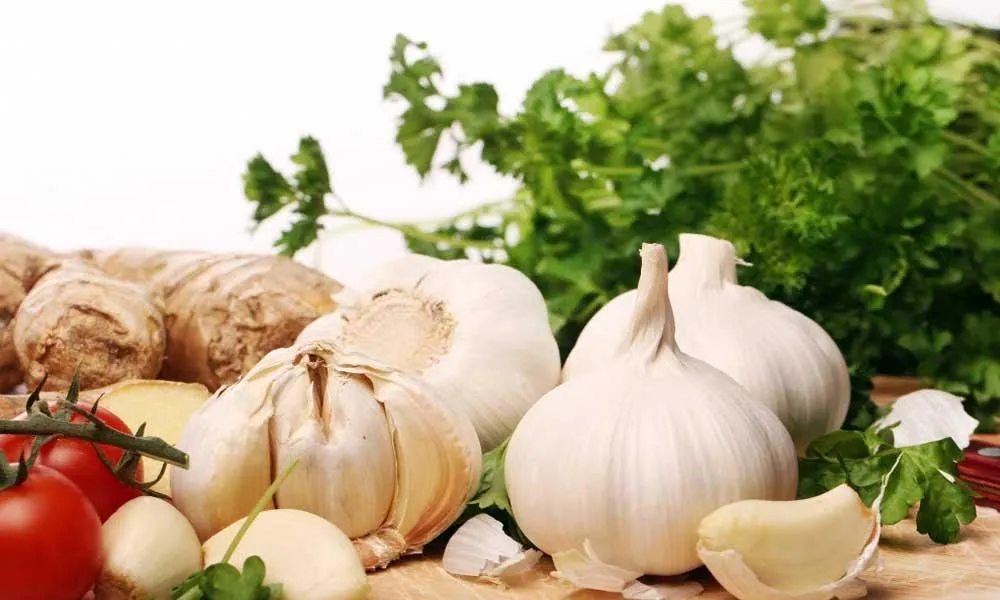 Combine garlic, ginger, chili flakes, pepper, curry powder, with a little bit of water in a food processor to make a paste.

In a large pan, heat oil and add the pasta in it.

Sauté for 30 seconds.

Add finely chopped spinach, stir it for a minute and cover the pan for around 20 seconds.

Let all the water evaporate.

Add the boiled chickpeas to this mixture

Add the coconut cream and cook this for 7-10 minutes.

Eat hot at room temperature.
Nutritional Info
Serves 2
Calories per serving: 389kcal, Carbs 26g, Fat 22g, Protein 14g
Next up is the mushroom soup with faro, a delicious morning breakfast drink for instant energy and all the goodness of mushrooms.
Mushroom Soup With Faro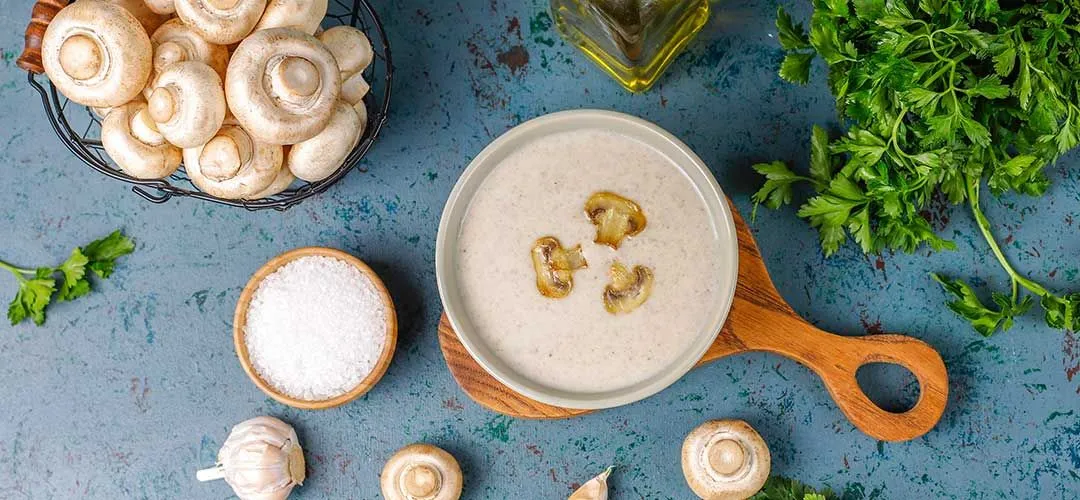 If you are serious about melting that belly fat faster, then vegetarian soups are your best friend. They can be prepared quickly, are loaded with nutritional veggies, and are very comforting too. Today we have a Mushroom soup with faro for you, it shall keep you full for longer and will help you burn some extra flab by cutting off those extra calories from your routine.
In case you don't have faro, you can easily replace it with any whole grains like quinoa, oats, barley, or wheat berries and adjust the cooking time accordingly.
Ingredients
8 oz. sliced mushrooms

¾ cup faro

3 cups vegetable stock

1 diced onion

2 tbsp. butter

1 tbsp. sherry (optional)

½ cup minced parsley

Salt and pepper to taste
Method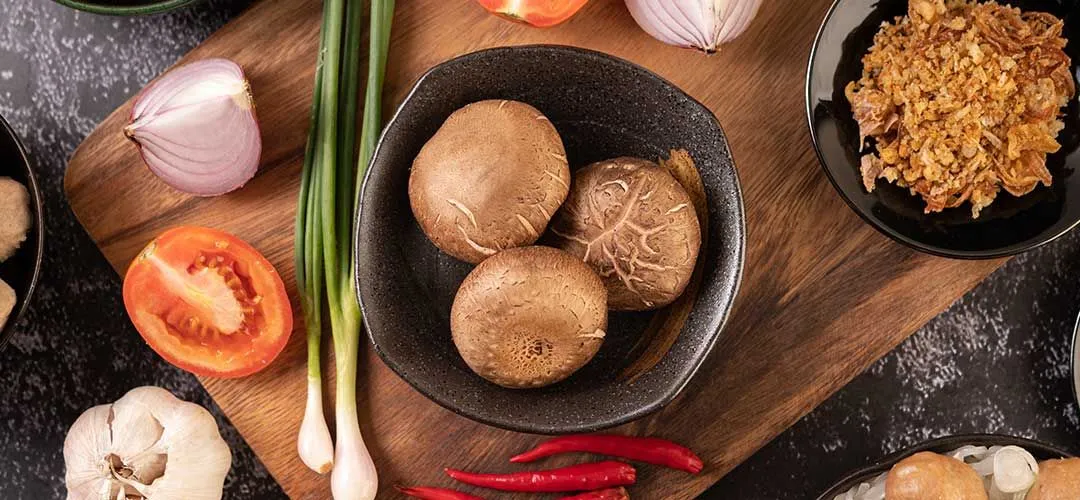 Heat butter in a saucepan.

Add onions and mushrooms.

Cook until mushrooms are brown and the onions have caramelized.

Add parsley and cook for another 2 minutes.

Add faro to it. Let it simmer to a tender form.

Add more water if too much broth has evaporated.

Stir in sherry and serve.
Nutritional Info
Serving size - 1 Cup
Calories - 170kcal, Fat 4g, Cholesterol 30mg, Sodium 510mg, Carbs 20g, Fiber 1.5g, Sugars 4g, Protein 13g
Make the Most of Healthy Mushrooms and Chickpeas Benefits
Mushrooms and chickpeas make for a healthy combo, especially for fitness experts and weight watchers. They are full of fiber and vitamins, and can bring all those health benefits to help you stay fit and lean. You might want to include these protein powerhouses in your diet and see it for yourself.
These two breakfast options should thus help you lose weight faster without compromising the taste or color. You can also have them before your next workout session to completely sweat it out with your favorite set of exercises that day!