Did you know?
1. If Facebook were a country, it would be the third-most populated country in the world
2. Twitter users always expect a faster and rapid resolution to their queries
3. Friday is the best day to get more client engagements on Social Media
4. YouTube has a wider range of audience than satellite television in the US
5. Instagram, the least crowded platform in the top four, has 200 million active monthly users
6. WhatsApp processes more than 340 million minutes of video calls every day
7. More than 29 million messages are sent every day through WhatsApp
The rise of telecommunication and cellular technologies has afforded us all a straight chance to attract a more diversified form of clientele to get more recognition, boost brand visibility, and enjoy more revenues. With such a wide range of prospects and users available on these platforms, it only becomes a case of looking for your ideal consumers on the internet.
Why Should You Take Your Services Online?
The ease of convincing clients and expanding your reach in a shorter time frame are the most popular reasons why businesses have been going online since 1996. The same should explain why you also need to market your virtual healthcare and fitness services online on social media.
It would help you reach out to a wider range of audiences who could be interested in availing your expertise to alleviate some issues that they could be facing.
This also serves another important reason. Going social will boost the frequency, quality, and reach of your message. It is important to fine-tune your marketing message as per your targeted consumers, upcoming promotions, and the most sought-after health and fitness issues.
For example, you could mention in a 'post' that you hosted a free session for home-based weight-loss enthusiasts last week and upload its pics with an attractive caption. Some of your clients would surely comment on it to tell you that they were feeling a lot better after acting on your advice as offered in the session.
This is the power of using social media for your business and it can help you reap multiple benefits
What Is Social Media Marketing and Why Do You Need It?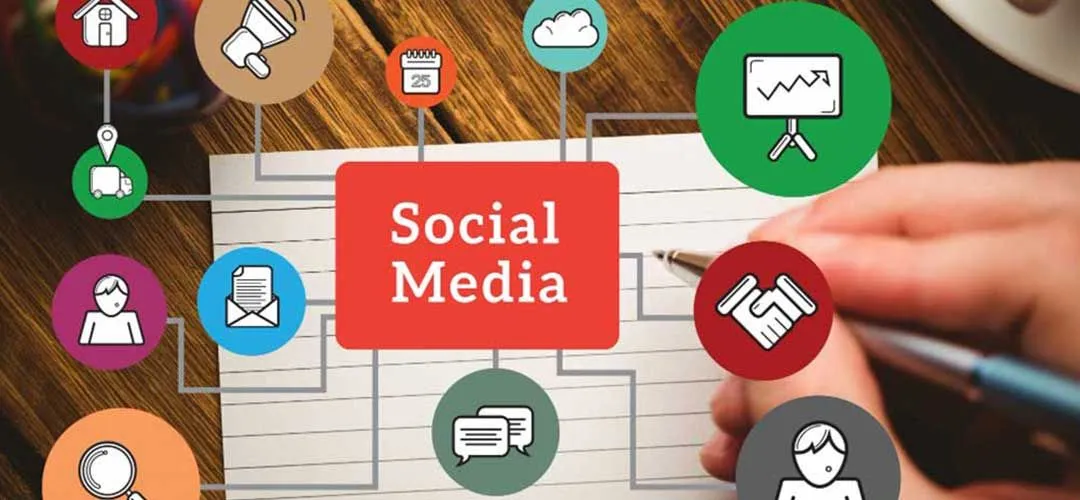 The process and practice of using social media platforms to promote your services and products to a selected group of audience is called social media marketing. It requires creating a need and awareness for the offering and then welcoming users to try it (or at least express their views on it). This also makes sense because almost everyone is on the portals with their friends and family
You may choose platforms like Facebook, Twitter, LinkedIn, and Instagram to generate various forms of traction. One of its major advantages is that all these platforms have an inbuilt system of data analytics and tracking, and thus the service owner can have a laser-focused view of customer insights to make his offering more suited for the target audience.
Benefits of using Social Media for your business
All services and businesses rely on just one aspect- a constant influx of returning, paying, and loyal consumers. Community-driven virtual platforms help the consumers voice their opinions about the brands they love or hate most, and this only translates into more visibility for the concerned service providers.
As a virtual service professional, you too can build strong word-of-mouth publicity for yourself by using Facebook, Twitter, Instagram, and LinkedIn as your most preferred online platforms. Your customers would be using at least three of these four platforms right now.
You can:
1. Offer a human touch
2. Showcase yourself as an expert
3. Boost your visibility
4. Educate prospective clients
5. Connect 24x7
6. Offer simple troubleshooting or free advice sessions
7. Showcase user reviews and ratings
We get it that you may not be a very tech-savvy person. That is all ok, and we are here to offer you a smarter and effortless way to get this entire process automated right from your smartphone. It is called a social media management software.
What is a social media management software?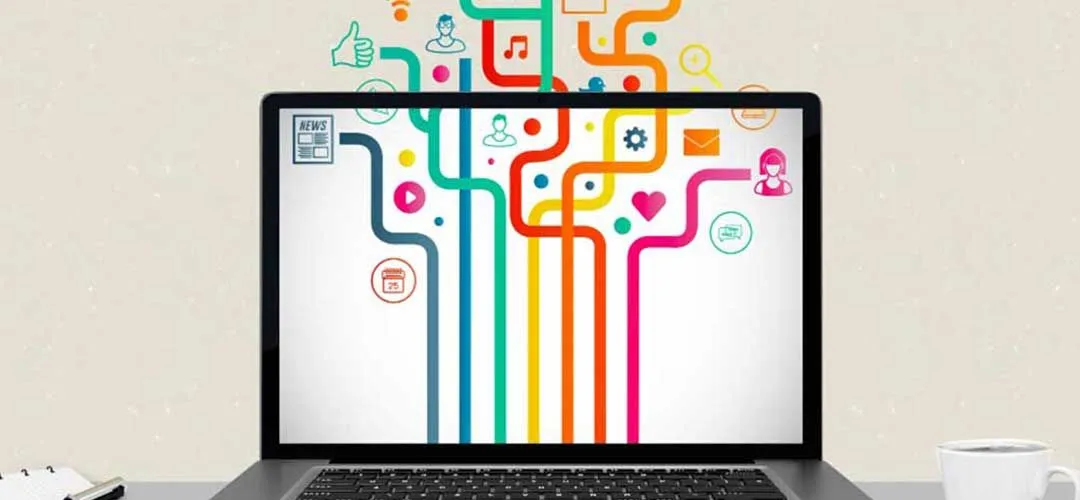 A Social Management software is an automated tool to manage your virtual community-based profiles and to balance the ratio between your time and client interactions. You could use one such application to integrate all your business profiles on Facebook, Twitter, Instagram, etc. to build up a presence and quality leads for yourself.
Here are some other aspects that you can leverage using an API-first approach:
1. Integrating and scheduling social media posts
2. Tracking user reviews and ratings
3. Monitoring and checking brand mentions and client interactions
4. Tuning User Experience as per analytics
5. Growing count of influencers and prospective clients
6. Promoting one's services or products globally
7. Ensuring better Client Engagement
8. Building a brand for oneself
What is the best social media management software?
The consumer market is lined up with several options that can help you manage your virtual communications on these community-driven platforms. One of them is MevoLife's Social Channels & Client Rating Software that helps you freely interact with your clients in a virtual world. With more positive experiences, they would be motivated to share their ratings and reviews with you.
Our smartphone-based application can help you create and lead an online community of like-minded individuals on Facebook and Twitter etc. It can also be used to showcase client endorsements, offer simple troubleshooting, broadcast free help sessions, expand your clientele, and drive sales forward without sounding too rude or loud-mouthed.
Features and Benefits:
Here's what else you should with such a professional application for managing your virtual community-based interactions:
Pre-Integrated Social Dashboard to connect your Social Channels
Showcase and build on your Social Presence and Client Endorsement
Your Clients can see your Social Gallery in the App and share it directly
Enable / Control User Ratings for your Services to build and showcase Trust
The best thing is that you do not even have to worry about all the technical stuff because this software is designed to take all the pain points away, right at the swipe of your fingers and without you trying to go the more tech-savvy route.
Please click this link to get started with a free 30-day trial of the software today!
Why Not Use a Free Version of Such a Management Tool?
Disadvantages of using an open-source program?
No, using a freeware or free software option might not be the smartest idea when you are a professional who is looking to expand his services globally. Such applications come with security risks and vulnerabilities, in addition to the following issues:
1. Inconsistent experience
2. Zero accountability by software provider
3. Lack of constant and periodic updates
4. Intrusive ads
5. May contain viruses or other malware
6. UI-UX may not be welcome for extended functionalities
7. Lack of customizations
8. Lack of privacy policy
These loopholes are not worth your consideration because you are a professional. If you lose a client due to a bad experience, you might lose him forever.
How Using a Software-Based or API-Driven Approach Can Clear out Issues with Customer Engagement?
A good app for social media management can take out the need for checking the notifications every time through a dashboard. It can also take out a lot of guesswork from your mundane tasks by offering you a streamlined and focused way of interacting with your clients.
Your competitors may not have yet thought of this software. So, you could get more visibility and portray yourself as an expert in the domain in the time they could only be thinking of taking their services online. This would hold even if you are just starting up in the virtual world.
It's time to make a new change to your service model and make it more consumer-focused- and reap the benefits!