A powerhouse of nutrition, smoothies are also rich in antioxidants, minerals, vitamins, and proteins besides being supportive of weight-loss regimes. But a few misguided inputs can convert your diet drinks into a high calorie and sugar-laden dessert. Our virtual wellness experts are up and running with some delicious recipes for you to help you stay full and energized the whole day.
Preparing and gulping down bowls of this health drink is the new breakfast trend on Instagram. Delicious and nutritious as they are, these easy-to-digest delicacies are just as fun to have any time at home. Most fitness professionals swear by their amazing match of high protein, calories, and carb content that helps weight watchers and fat burners alike.
How to Make Fat-Burning Smoothies at Home?
These delicious fruity mixtures are just as easy to get ruined with some indulgence too. They depend on a careful mix of nutrients and taste, and it is important to make them from fresh organic produce for the best results. So if you are looking to know how you can make the most perfect shakes for weight loss at home, this blog post would suit you just fine.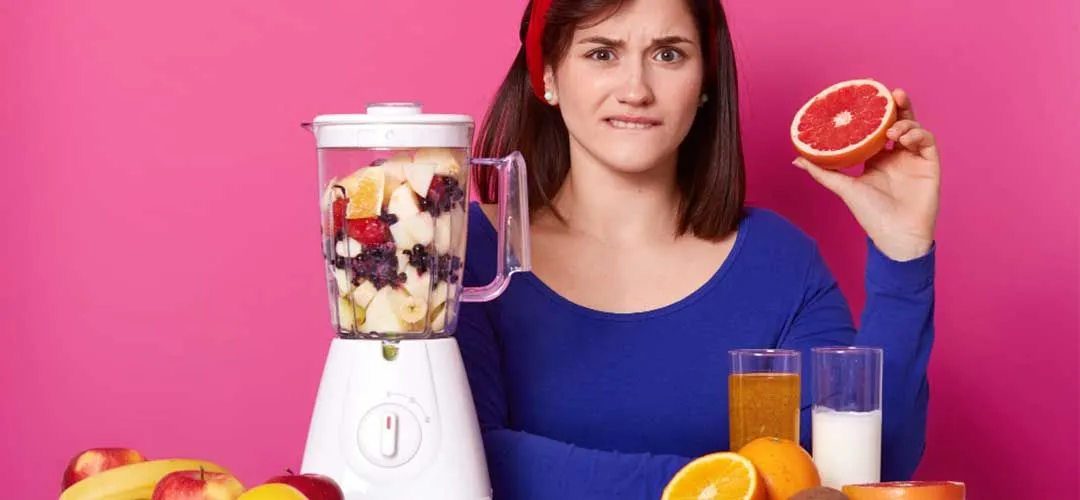 To make sure that your blend is low in calories yet nutritious, ensure that you are not making the following mistakes –
Say No to Added Sweeteners
Liquid inputs play an integral part in the preparation of a health shake as they help in easier blending & mixing of all the ingredients. Flavored yogurt, fruit juice, and sweetened milk are popular choices for shakes but they may load your drink with artificial sweeteners.
Note: If you are looking to melt some belly fat, you should stay away from adding any sugar or artificial sweeteners to it.
So the key to a healthy shake (especially at nighttime) is to avoid the extra sugar and experiment with plain low-fat Greek yogurt, light coconut water, or unsweetened soy/almond milk. These ingredients not only make your drink rich and creamy but also pack it with proteins.
Go Green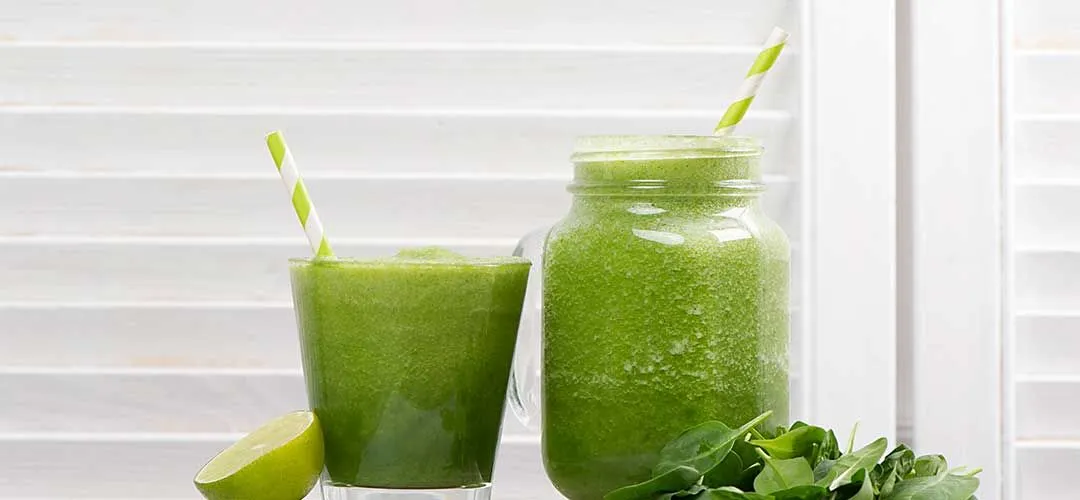 Adding kale is a good option to enrich the protein content and make your smoothie green, but don't dive into it right away. If you start with a bitter green, you may be tempted to add too many sweeteners/sugar. Start with adding some spinach as its flavors are easy to mask and then start branching out to kale or parsley for a more nutritious drink.
You can also add to it the pulp of other green and leafy vegetables like parsley, lettuce, and spinach. Whichever shake recipe you choose, you should note that if you are planning to have it in the night, you should have it "light." You should also not add any difficult-to-digest nutrients like almonds to it.
Play with Proteins
Proteins are needed to boost up the weight loss process as they sustain the food desires for unnecessary snacking. A small dose of peanut butter, a tablespoon of flax-seed or silken tofu is a healthy way of adding protein to a shake.
Tip: Changing Lifestyle, Fitness, Health and Wellness Goals after Lockdown
Proteins are the building blocks of the human body. These long-chain amino acids are essential for carrying out the requisite biological functions in the body and are responsible for the upkeep of cellular tissues. You can also go for having some high protein foods like lentils, chickpeas, yeast, spelt, and teff.
Too Much of a Good Thing
Sipping a creamy fruit smoothie is better than any junk food as fruits are full of fiber and nutrients but don't forget that they aren't void calories. Fruits have natural sugars, which affect your body the same as any other kind of sugar. Bananas, apples, and citrus fruits have too much sugar.
If you are going to use fruit in them, you're better off using strawberries, blueberries, raspberries, cantaloupe, or other lower sugar or carb fruits. A healthy drink can have green inputs like spinach, kale, tomatoes, carrot greens, chard, etc. You can also pair the fruit ingredients with a protein source such as nuts, milk, soy milk, yogurt, etc.
Fiber Is a Must-Have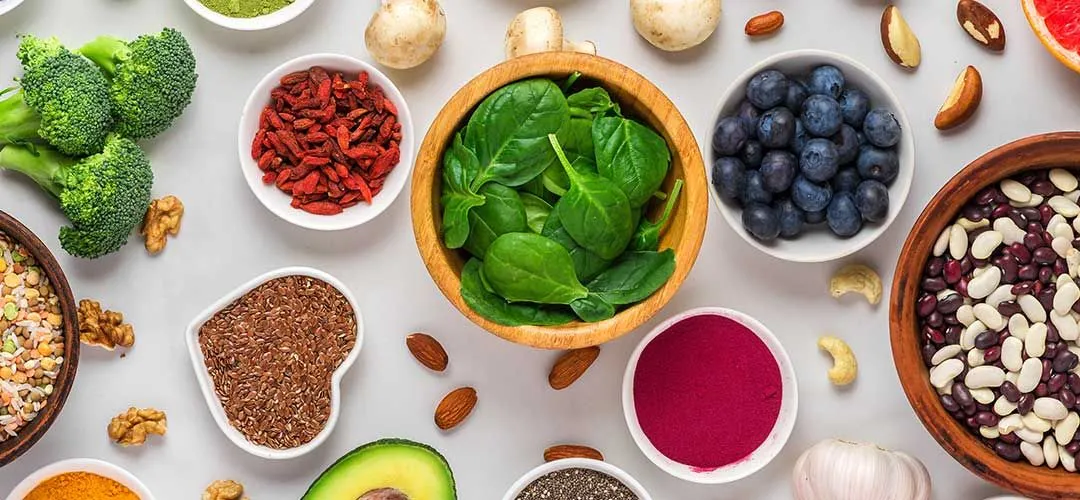 Fiber is a kind of magical pill for weight watchers. It's what keeps you fill up for hours & curbs your appetite. For an effective contribution of fiber in your weight loss process, you must include at least 10gms of it in your drink.
You can go for berries, spinach, flax seeds, kale, avocado, kiwi, pear, beans, flax seeds, and chia seeds to lose some muffin top (belly fat) faster. Eating more of such high fiber foods would also help you get rid of constipation faster and you can also boost your metabolism rate.
An over-Indulgence of Anything Can Intoxicate
If you're having this health drink as a meal replacement, it's natural to think that you'll need a larger portion. But the key to success here is to avoid overindulgence as even if you're only adding more fruit, the calories and sugar can creep up quickly. To increase its satiety value, try adding high-fiber and high-protein like avocado and oats.
To make and let any fat-burning health drinks work efficiently, it is just as important to stay disciplined with your eating and drinking habits. It is also just as important to stay away from emotional or binge eating (including eating oily foods), and also from stress.
Special study: A Woman Called Up Our Online Weight Loss Expert And This Is What He Advised Her
Keep a Check on Them
Just because a food is high in nutrition doesn't mean it's low in calories. Certain healthy foods such as yogurt, dates, nuts, butter, mangoes, fresh-pressed juices, oats, and even fruits like apples, pears, mangoes, and cherries, contain more than a hundred calories each. You should not shy away from these healthy ingredients but use them in moderation to keep your weight loss regime on track!
Variation in Flavors Is Important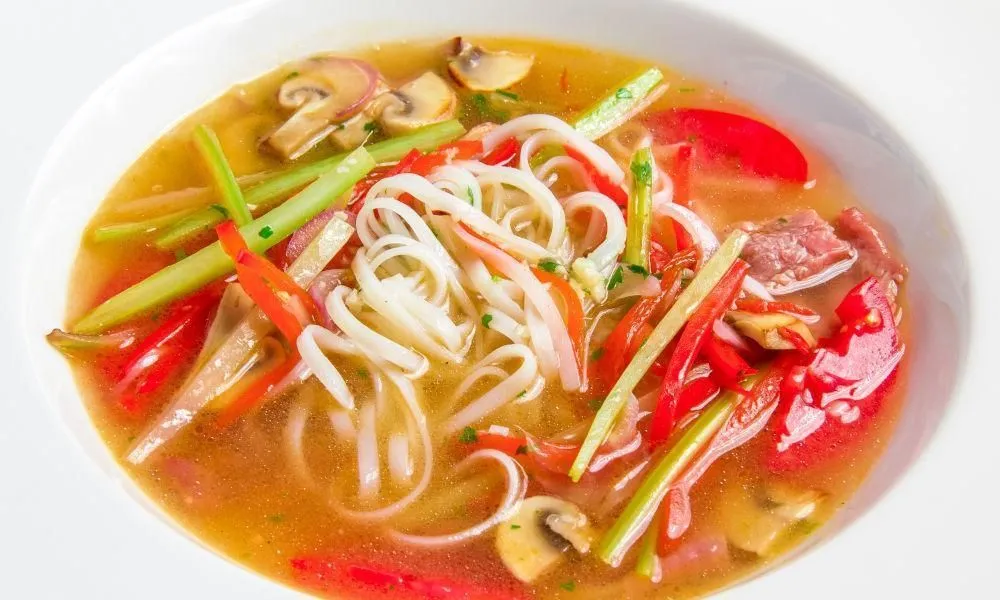 To keep you intact and enjoy your drink daily a variation in the preparation method and ingredients used can be really helpful. Herbs, spices, and varied extracts can make a world of difference in the flavors of health shakes. Freshly grated ginger adds a warming touch while Sriracha (red chili and garlic spiced sauce, served especially with Vietnamese and Thai food) brings a little heat.
5 Easy and Healthy Smoothie Bowls Recipes
Here are some delicious and easy-to-make nighttime smoothies that would help you stay in shape and reduce body fat, and would also help you take care of your sugar cravings. The key is to prepare them using fresh organic produce and little to no artificial sweeteners. You can use honey or maple syrup to sweeten up things though.
Here are some popular recipes for losing weight faster and to stay satiated:
Vegan Berry Smoothie Bowl
It is full of fruits and thus, vitamins. To make it, just blend with your favorite berries, banana, kale, chia seeds, almond milk, and agave for a super creamy drink, and top with leftover berries, granola, and almond. The possibilities are endless!
Toppings
1 teaspoon chia seeds

2 tablespoons chopped almonds

2 tablespoons unsweetened coconut shavings, raw or toasted

¼ cup granola of your choice
Dragon Fruit Smoothie Bowl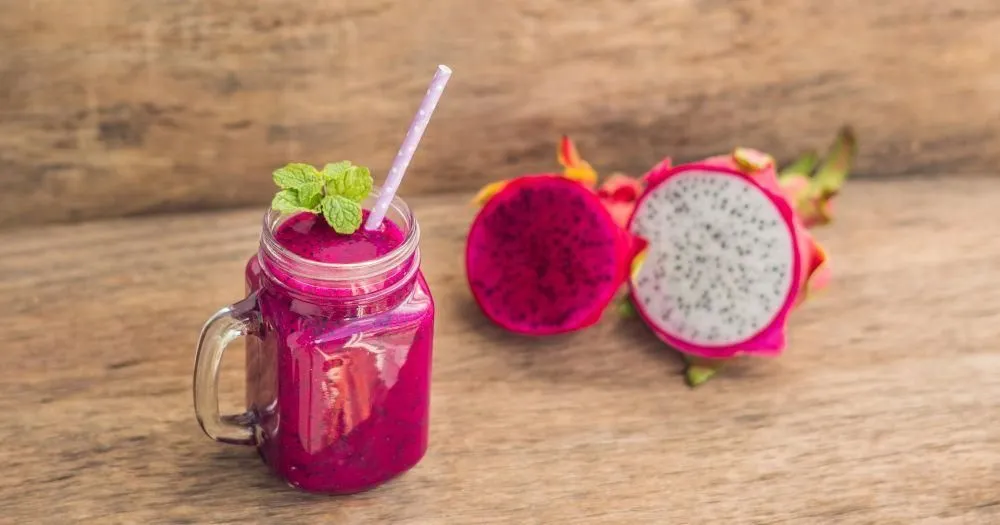 Dragon fruit (pitaya) is a great source of antioxidants, and magnesium, fiber, and vitamin B. It will give a unique bright pink color to this tasty health drink.
2 packages frozen pitaya puree (can be found in health stores or online)

1-2 bananas

1/2 cup frozen berries

1/2 cup almond milk, preferably homemade

2 tablespoons vegetable protein powder, such as hemp, pea, or your favorite nut butter
Toppings
½ banana, sliced

¼ cup blueberries

2-3 strawberries, sliced
Vegan Chocolate Hemp Smoothie Bowl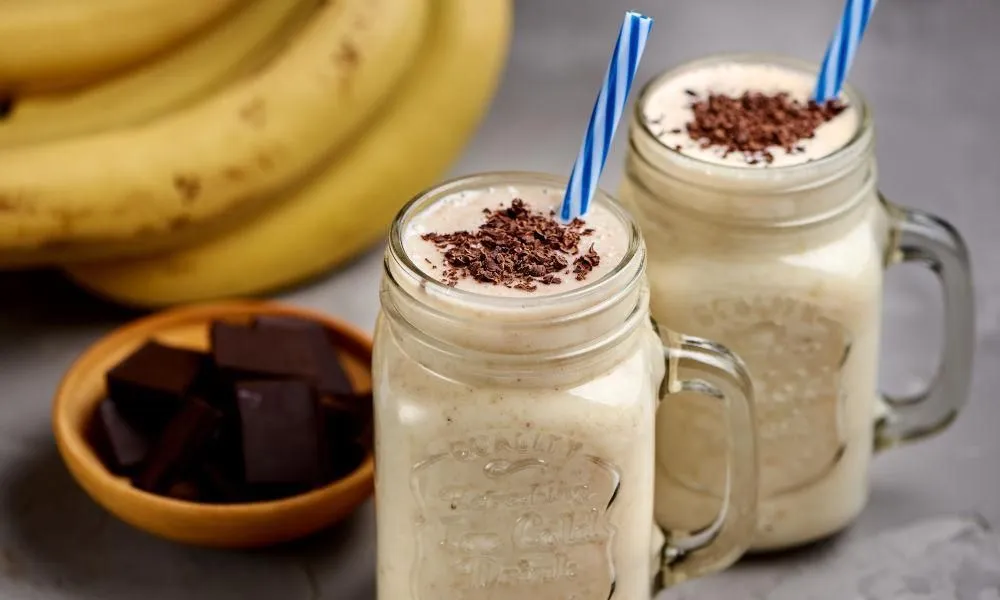 Chocolate for breakfast, anyone? We should mention that this vegan chocolate shake is healthy and good for you, but we know we already have your attention because of chocolate. This dark brown is a good source of fats, carbs, iron, magnesium, and dietary fiber- and not to mention the amazing taste that makes it popular among people of all age groups.
Ingredients:
2 frozen bananas

¼ cup hazelnuts soaked 30 minutes

2 tbsp hemp protein

2 tbsp raw cacao powder

¾ cup almond milk

3-4 large Medjool dates, pitted
Toppings
1 small banana

2 tbsp hazelnuts, chopped

1 tbsp cacao nibs

1 tbsp hemp seeds
Acai Smoothie Bowl

Acai berry is the hype these days, but what if we told you that you could make your acai bowl at home? Well, now you can. Get your acai fix today with this fun purple acai bowl.
Ingredients:
1/2 cup milk of choice

1/2 cup canned coconut milk or more milk of choice

1/4 tsp pure vanilla extract

Salt

1 frozen banana

1 tbsp acai powder
Avocado Smoothie Bowl
This green shake will not only fulfill your avocado quota for the day but also make you feel great due to all the nutrients disguised as deliciousness. This Mexican fruit is a powerhouse when it comes to vitamins (K, C, B5, B6, and E) and folate, potassium, and fiber. Adding it to bananas, blueberries, almonds, and spinach only makes its efficiency better.
Ingredients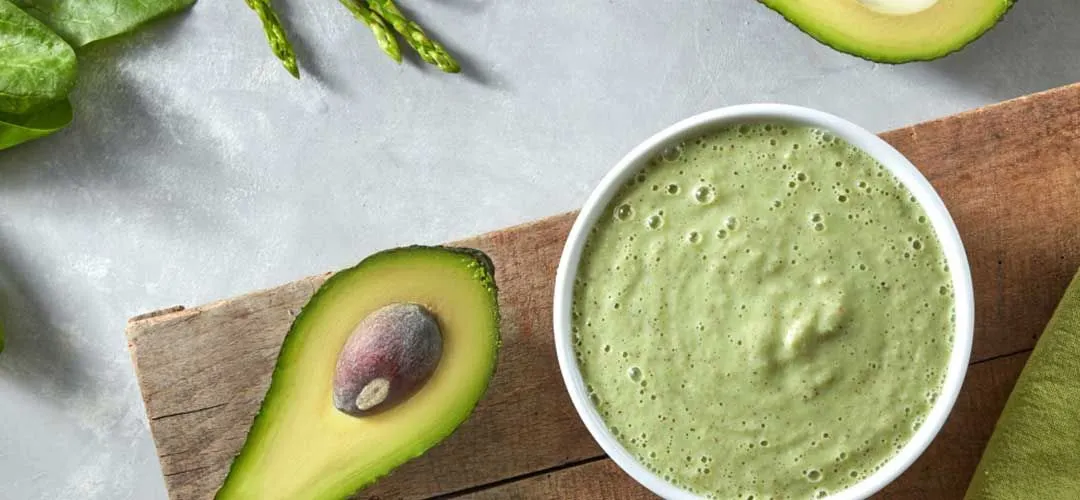 1 sliced banana, preferably frozen

1/2 avocado

1/2 cup frozen blueberries

1/3 cup almond milk

1-2 handfuls spinach

1-2 handfuls kale

1 cup chopped kale or baby spinach

1 tablespoon chia seeds

1 cup unsweetened almond milk (or milk of your choice)

1½ cups frozen mixed berries

½ frozen banana

1 teaspoon light agave
Toppings
Granola

Cacao nibs

Sliced banana

Frozen fruit

Chia seeds.
Try These Fat-Burning Smoothies Today
Our virtual wellness experts suggest that you should go for these fat-burning smoothies every day to keep your dietary requirement in check. However, it is just as important to exercise portion control and not to use artificial sugars to maximize their goodness. It is also important to make these health drinks at home and not to buy them packaged because the addition of preservatives only makes them worse.