Wondering how you could have those six-packs and toned muscles at the cost of your belly fat? Well, the only way through it is to include and eat more protein content in your daily diet. Having an adequate amount of this amino acid in your diet can help you have a faster metabolism and better muscular mass with reduced sugar cravings and proper blood pressure levels.
Protein is the basis of a leaner self and it directly plays many critical roles in the human body. Made of thousands of smaller long-chain amino acids, it occurs naturally in as many as 20 different types and combinations. They all help in proper functioning of physiological functions and keep us healthy.
People believe that going in for a protein powder can provide them the desired amounts of this nutrient. This is not factually inaccurate but we advise that you should rather go for natural access to this nutrient through vegetarian and non-vegetarian food sources.
High Protein Vegetarian Foods for Weight Loss
Having a well-toned physique or figure is a direct result of a better diet and workouts. Our virtual wellness experts thus advise that you should rather go for natural sources of fat-burning foods to burn your belly flab faster.
If you are wondering how you can have some easy-to-find protein veg foods for weight loss and to develop leaner muscles, here's what you can think about:
Snack on roasted chickpeas instead of crackers or chips
Say no to crackers and chips and go for chickpeas instead. Pop these in the oven and add whatever spices you'd like from wasabi to rosemary. You'll get about 15 grams of protein per half-cup and this is enough to keep you going for a few hours.
Don't forget canned salmon & tuna
For a super quick lunch, pop the can and top a salad with some fish, which can pack up to 17 grams of protein per serving. Along with this, it's super portable!
Use cottage cheese as an ingredient instead of a snack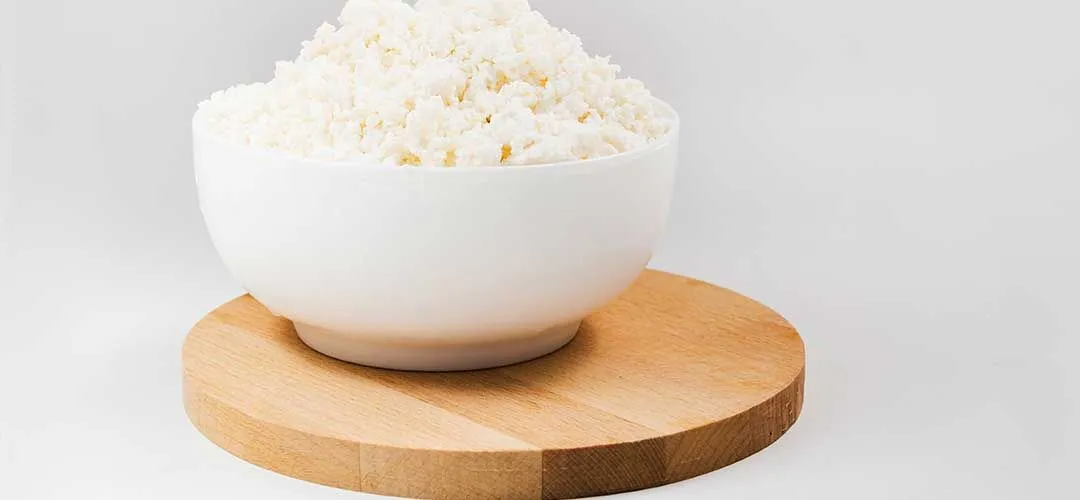 Cottage cheese is a great option as a high protein food. There are many recipes in which you can replace the main ingredient with this dairy product to get the required boost in energy. You may note that there is about 15g protein in 1 cup of nonfat cottage cheese.
Eat 1/2 an avocado every day
It is recommended that eating 1/2 an avocado every day, especially if you use it to replace unhealthier foods is a great option to increase protein intake. One avocado packs in 4 grams of protein- this may not sound like much but it is sure to provide you with all the nine essential amino acids. You can have this fruit instead of butter on toast, or bake an egg in it for even more protein.
PS: This Mexican fruit is also a high protein and low carb food. Along with quinoa, it makes up for an excellent option to control the appetite and metabolism process and to lose some unwanted flab.
There's more to chicken breast
An unseasoned chicken breast is not the only for meat lovers to get protein. When it comes to lean meats, turkey breast, pork, fish, and even beef (lean cuts like top round, sirloin, and flank steak) are also highly packed with a protein punch.
Switch to Greek Yogurt
Greek yogurt is strained during the manufacturing process to remove more liquid than normal yogurt, making it denser and more protein-packed. One single container of Fage 2% yogurt has 20 grams of protein. Can you believe it – 20 grams!
It's time for nuts & seeds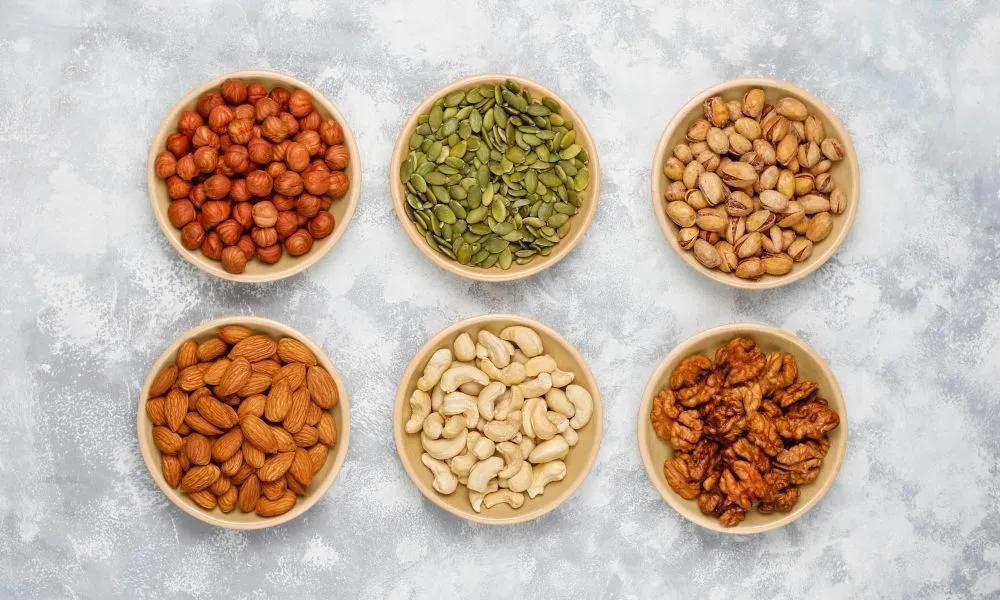 Not only do nuts taste great, but they also have tons of protein naturally. Sprinkle pumpkin seeds or sunflower seeds on salads, or toast them in your favorite granola recipe. Other high-protein choices include almonds, peanuts, and pistachios. All these dry fruits top the list for high protein vegetarian foods for weight loss and to gain muscles.
Experiment with less common grains too
Quinoa is a good option when you are looking for some easy to get proteins. 1 cup of quinoa has 8.14g of protein while 1 cup of Spelt has 10.6g of protein, 1 cup of Kamet has 9.82g of protein, 1 cup of teff has 9.75g of protein, 1 cup of amaranth has 9.35g protein, 1 cup of sorghum has 8.68g.
What are some of the best beverages for additional protein?
When you add protein shakes to your diet, you can easily boost calorie burn and curb hunger cravings without having to eat much at all. The best thing is that you can see their effect on your heart, skin, hair, bones healthy & body tone in as little as a few days.
But the pre-packaged protein shakes from the store are often packed with sugar and not so healthy for you. They won't get you any closer to that summer body you want so badly. So if you are looking to boost your intake of this amino acid, you should consider doing so for an appreciable length of time, and that you should not stop it abruptly.
To help you stay on track, we are offering you the recipes of some of the healthiest shakes that you can have at your home. Since we've taken care of finding the nutritional winners, all you have to do is pick a recipe, start up the blender and enjoy your Protein shake!
Spinach Flax Protein Smoothie

This is the spinach Protein smoothie for people who don't like spinach but want to eat it anyways. Thanks to the addition of mango, pineapple, and banana, you won't even taste the leafy green but you'll still get all of its health benefits.
This drink serves up 33 percent of the day's vitamin A, most of which comes from spinach. The addition of chia and flax seeds provides four grams of satiating fiber so be sure to keep those in the mix if you're looking to sip as much protein as possible.
Ingredients
1 cup unsweetened almond milk (or any kind)

1 large handful of organic baby spinach, washed

¼ cup frozen mango chunks

¼ cup frozen pineapple

½ of a banana (fresh or frozen)

1 tbsp. flax meal (optional)

1 tbsp. chia seeds (optional)

1 scoop vanilla protein powder
Skinny High Protein Oreo Shake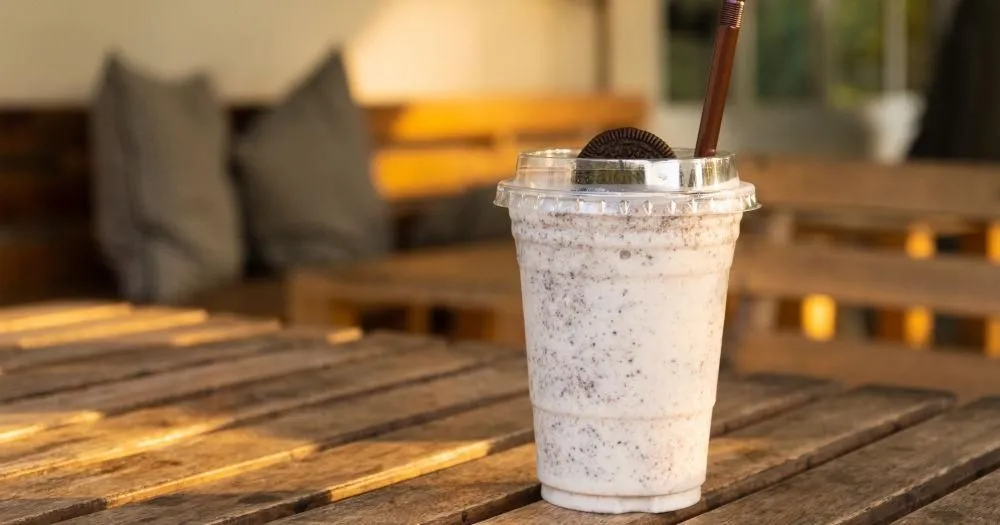 Fat-free cottage cheese, skim milk, cookies, vanilla, and a touch of stevia team up to create a mouthwatering concoction that only tastes sinful, but is very healthy for you. Although the drink shouldn't be your daily go-to, it's there for you when you need to curb those cravings for cookies and other sugary goodness.
Opting for this over a Dairy Queen Oreo Cookie Blizzard of the same size will save you 20 grams of fat and 48 grams of sugar.
Ingredients
250 grams fat-free cottage cheese (choose the low sodium kind)

1 cup skim milk

3 Oreo cookies

1 teaspoon Truvia

1 teaspoon vanilla extract
Orange Smoothie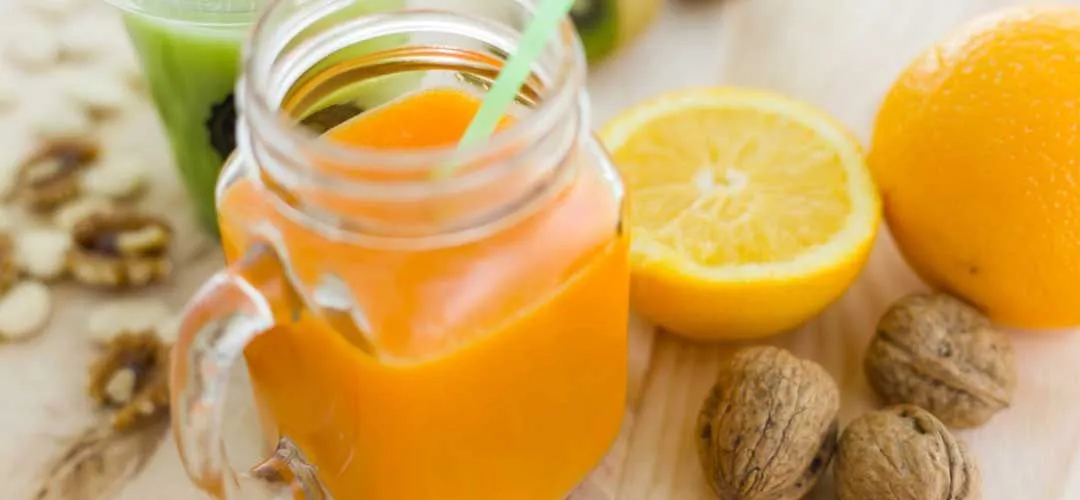 You'll be whisked away on a mini-vacation for your mind the second you start sipping this tropical-tasting smoothie. Don't let the high carb and sugar count scare you off; it's coming from berries, oranges, and bananas. They are some of the most vitamin- and fiber-rich fruits in the world and they will keep you fresh for long.
Ingredients
1 cup of organic frozen mixed berries

1 frozen banana

1 orange, peeled and segmented

4 – 6oz Vanilla Greek Yogurt (I used a 5.3oz container of Vanilla Oikos)
Almond Butter Protein Smoothie
Made with just four ingredients, this protein smoothie will take you no time at all to whip up. Almond milk and nut butter provide a natural protein while the chia seeds lend a boost of antioxidants and heart-protecting omega-3s. You can enjoy this as a healthy breakfast on the go or an afternoon snack.
To kick your shake up a notch, add a few shakes of cinnamon. It will not only heighten the drink's taste but also zap stubborn belly fat and help stabilize your blood sugar, which can ward off diet-derailing cravings.
Ingredients
1 large ripe banana peeled and frozen

3/4 cup unsweetened almond milk

1 tablespoon unsweetened almond butter

1 tablespoon chia seeds
Coffee & Banana Protein Burst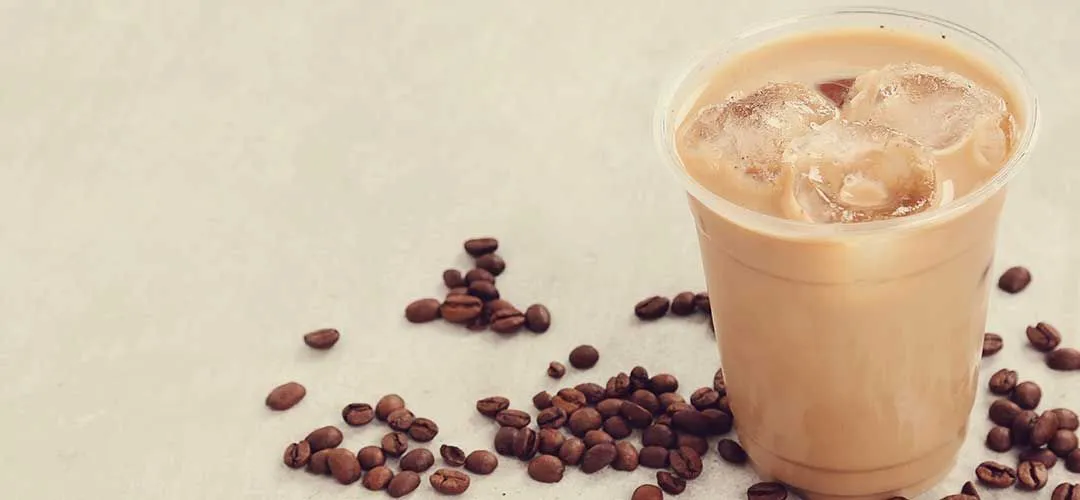 Frozen bananas and peanut butter team up to give this smoothie a rich, milkshake-like consistency that will make you think it's sinful. When you use unsweetened almond milk, though, it's packed with protein without sky-high sugar counts found in other smoothies.
Ingredients
1 cup chilled Seattle's Best brewed coffee

1½ bananas, cut into chunks

1 cup nonfat plain Greek yogurt

1 tbsp ground flax seed

2 tsp honey or agave nectar

½ tsp ground cinnamon

¼ tsp grated nutmeg

6 ice cubes
Blueberry Protein Smoothie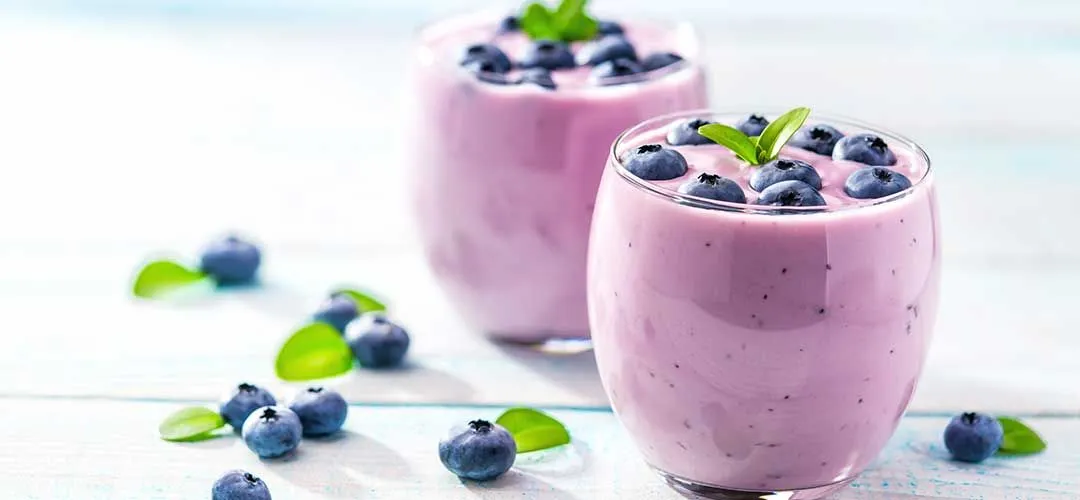 If you're not big into the idea of using nutrition powders or you've simply run out of your go-to, you'll love this creative recipe. You may have a scrambled and blended egg instead of whey or plant protein as a food to burn your belly fat faster.
Ingredients
1 egg beaten, scrambled, and cooled

1 ripe banana peeled and frozen

1/2 cup fresh blueberries

1/2 cup frozen red grapes

1/2 cup frozen red grapes

3 large ice cubes

1 cup unsweetened almond milk

1/4 cup orange juice
These are some of the easiest and simplest of options you can have to add more protein in your daily diet. We recommend you to try them today and have a more fulfilling experience for your fitness needs. You can also download the Mevo App for your iPhone and Android phone to know more about such recipes.