Psychology states that we can develop a habit in 21 days. So if we keep working for a month on a fitness schedule, we could make it an integral part of our lives.
This is why most fitness experts advise you to go for a 30-day fitness challenge, especially if you are obese or overweight. This regime helps you set SMART goals for a fitter and leaner body. So you could develop accountability and momentum for tasks like weight loss and developing leaner muscles.
If you're looking for ways to achieving results that are not only efficient but also fast, there's probably no better way than to commit yourself to a fitness challenge workout. A body transforming fitness challenge involves selecting a set time period, such as a week, a month, and so on, in which you are able and willing to fully commit yourself to obtain the results that you are after.
If you're looking for achieving faster and efficient results, you should commit yourself to a fitness challenge workout for a few weeks. Our training experts believe that as you pour your time and energy into a new schedule, you could remove physical and mental impedances, and get into a new shape.
30-Day Fitness Challenge: Your Diet
Sticking to a specific diet plan and workout routine is important for every fitness challenge. The basis for getting a better and fitter body is to have a proper balance between the intake of calories and their expenditure. You should thus eat nutritious food, have proper sleep patterns, and also keep yourself away from stress to stay healthy.
This is just where consulting a wellness expert (like a nutritionist and a mental therapist) could be important. Most of us do not realize what we are putting into our mind and body every day in the form of toxic foods and thoughts, and we should aim to declutter ourselves of them. There is no point working out in a gym or at home with backlogs.
30-Day Workout Challenge for Weight Loss
Doing fat-burning exercises at home without any equipment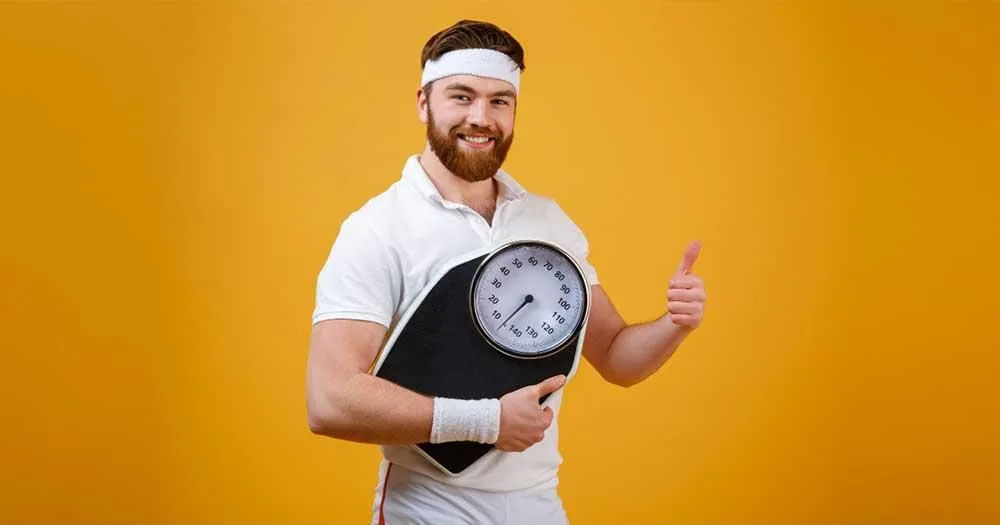 Bodybuilding is a conscious effort that needs time and discipline. When you are working out at home without any equipment, it becomes important to understand that you would be using your body weight as a lever. This may cause you to make more mistakes, especially if you are new to it.
Our virtual fitness experts advise you to stick to the following schedule:
| | | | | | | | |
| --- | --- | --- | --- | --- | --- | --- | --- |
| Week/Exercise | | | | | | | |
| First | Jumping Jacks | Squats | High Plank | Knee Push-Ups | Forward Lunges | | |
| Second | Jumping Jacks | Squats | High Plank | Knee Push-Ups | Backward Lunges | | |
| Third | Jumping Jacks | Squats | High Plank | Knee Push-Ups | High Knee | Triceps Dips | Burpees |
| Fourth | Jumping Jacks | Jump Squats | Low Plank | Knee Push-Ups | High Knees | Triceps Dips | Burpees |
If you are an experienced professional, you may also add 7-minute workouts or some advanced forms of exercises like HIIT and Pilates in the above plan.
Note: It is important to do this 30-day workout challenge (with or without equipment) only under expert guidance at home or in the gym. You should also consult your trainer or a wellness expert about the diet that you should take to match the energy requirement.
30 Day Fitness Challenge: Benefits
Your goal could be to strengthen and tone your muscles, or lose weight, or build muscles. But there is one thing common in all of them that you would have to work very hard for it. This is why starting with a fitness challenge workout on the right note is so important.
You'll be motivated to achieve results
Having a goal in mind means that you'll motivate yourself to push harder during workouts. This also means that you'll be more likely to resist sweets and other unhealthy junk foods because it's not worth it to jeopardize all the hard work you've already put into the challenge.
A fitness plan can be custom-made to your goals
Since you have a set goal in mind, such as having a tighter midsection, losing 5 pounds, or being fully prepared to run a 5K, your body transformation workout schedule can be tailored to achieve better fitness results. You can add a matching diet plan and a supporting fitness program like Zumba dance or Yoga to it to achieve better results.
Working out regularly would keep you motivated
Staying positive and working out as per a time-based goal would keep you motivated to work harder and have a nutritious diet. The key factor to know here is that you have a set plan.
Some people fail because they set a non-realistic target or diet plan. This only results in them quitting earlier and being demoralized forever. The only way to deal with this issue is to keep a calendar-based framework (for 4 weeks) and work out with a target in mind.
You're more accountable
Whether you stick to the plan wholeheartedly or not, you know what your goals are and how your current actions can affect your desired results. You also see how far you can stretch yourself during the challenge by trying out the more demanding regimes like burpees, squats, and planks.
What Are Some of the Best Workplace Fitness Challenge Ideas?
Workplaces offer a lot of different perspectives and setups for fitness professionals. If you are working in an organization that respects your desire to stay fit and has free gym support on its premises, you could use that opportunity.
You could go for the following fitness challenge workouts or exercise plans at your workplace:
1. HEAT challenge workouts (HEAT stands for Hardcore Extreme Active Training)
2. Virtual Fitness Challenge (Works through a pre-decided fitness goal and a time-limited window)
3.Group-based 30-day or 60-day fitness challenge (it offers reassurance of working with friends)
It would be best to avail a group-based virtual fitness session thrice a week for the best results.
Special Case: 30-Day Fitness Challenge for Beginners
If you are a beginner and are yet to start up with such a schedule-based training session, we recommend that you too go ahead with a live-session-based virtual training experience. You should start with elementary exercises that you can preferably do at home and build yourself some steam.
You may start with the following exercises:
1. Pushups (open and close grip)
2. Squats
3. Lunges
4.Glutes
5. Planks
It would be best to follow a weekly plan as follows:
| | | | | |
| --- | --- | --- | --- | --- |
| Days/Exercises | | | | |
| 1 | Lunges | Squats | Glutes | Pushups |
| 2 | Mountain Climbers | Glutes | Squats | Lunges |
| 3 | Paused Squats | Pushups | Bent Over T | Glutes |
| 4 | Bent Over T | Hollow Rocks | Close-Grip Pushups | Skipping Ropes |
| 5 | Lunges | Squats | Skipping Ropes | Pushups |
| 6 | Mountain Climbers | Squats | Glutes | Lunges |
Please note that the above scheme is not personalized as per your fitness goals. We recommend that you opt for a live-session-based online training experience for specific goals like faster weight loss, toning midsection, building leaner muscles, or increasing strength.
Let Mevolife's Virtual Fitness Experts Help You Get Started Today!
Having a personalized workout plan means that you are in control of your physical fitness requirement and are not following the plan designed for a person of different fitness requirements. You should focus your energy on having a strict diet routine to back it up. If you're looking for an all-in-one fitness and diet app, you're in luck.
MevoLife is an all-inclusive app designed for all your fitness needs and it is loaded with proven fitness challenges. We welcome you to download the app, log in to it and press fitness challenges to view a series of challenges. You may also consult a virtual fitness trainer from it too.
Download Mevo Android App or iPhone App now!