Build an Online Successful and Rewarding Career in Fitness
Grow Your Reach By 5X With Virtual Fitness Services
If you are a health or fitness trainer, you have a training business, and this pandemic is posing challenges, taking your fitness business online is a smart move. Becoming an online fitness coach offers huge benefits, you can help more people, make more money, and have more freedom with your schedule.
You can decide your hours, no more waking up at 4:30 a.m., and before you know it, you'll like the online virtual platform for a fitness business. You will no longer work on and around other people's free time.
We know that no matter how much you want to grow your business or connect with new clients, you're always going to be limited by the clock on the wall, but now, you'll be amazed to know that online fitness coaches earn more money as a trainer.
The whole point is the people are not allowed to go out as earlier, and it's no saying how long will it last! On the other side, let's say, it becomes ok for people to go out but a lot of them will stay at home in the wake of not getting any other mystery virus that hasn't been found.
Create An Online Fitness Hub Your Clients Will Follow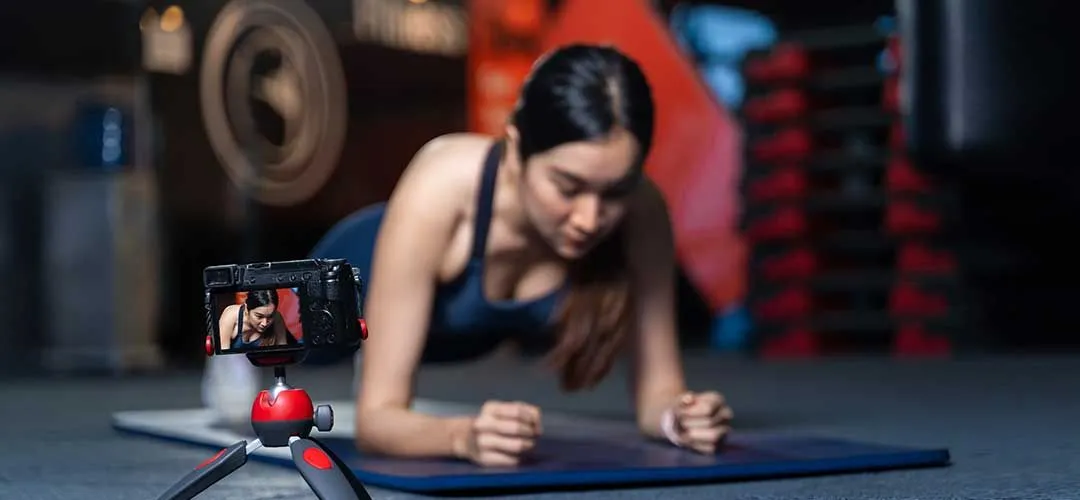 See, online services help you increase the number of people you coach and decrease the number of hours you spend on the gym floor. That's a really good thing! Business wise.
You can work from wherever you want, quote your prices online so one asks for an old customer discount or delay that you hate but have to agree to. It is a regular and monthly recurring income where you can work with an unlimited number of clients without ever needing to step out, meeting them or having to own a physical space.
Launch Specialized Fitness Courses And Provide Nutritional Advice Online
You can use the virtual fitness platforms to get an admin dashboard and an app for yourself, more like a business apartment and an app for your clients as well. This technical assistance will allow you to create a fully-functional automated online fitness space.
Your clients can use smartphones, tablets, or laptops for training and get their regular exercises and workout routine completed even on-the-go or during their vacations. Business-wise, the software for virtual fitness business can help you scale your business further.
You can give on-demand app-based video services, even sell your services to new clients without having to convince them to visit your studio. Just send them the application link and give them a demo. This is time for fitness professionals to become an online personal trainer and make more money.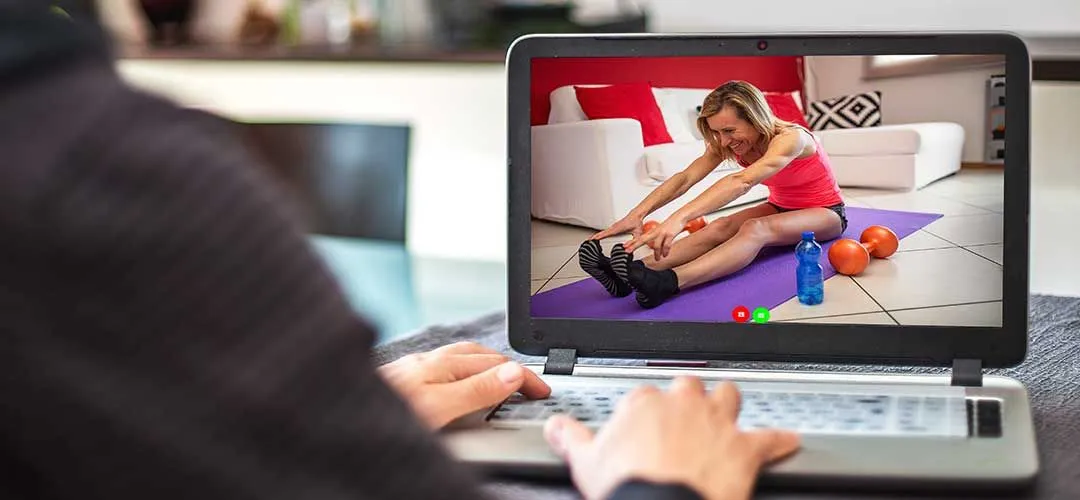 If you are considering this, know that there is no income ceiling. Online personal training or virtual fitness training classes even works while you sleep. Just create and be done with it. Simply put, online personal training as a business model is scalable.
"You can look at one of the most advanced and automated software for online health and fitness businesses right here. It has an integrated marketplace, online store, learning resource and hell lot of features a fitness professional needs in a web-based fitness business solution." - MevoLife.
Use Technology For Your Virtual Fitness Business
Understand this, creating an online fitness training service will help people achieve their fitness and health goals. It also allows you to get your personal and financial freedom. It's fantastic, isn't it? Become an online personal trainer, define what you are as an online fitness trainer, enhance the health and fitness of others through online virtual fitness platforms.
There can be a question at the back of your head, how the hell you are going to figure it out. A simple way for you to become an online personal trainer is to use an online fitness and health services platform and transition your client over to online fitness training.
Online Personal Training Software To Scale Your Fitness Business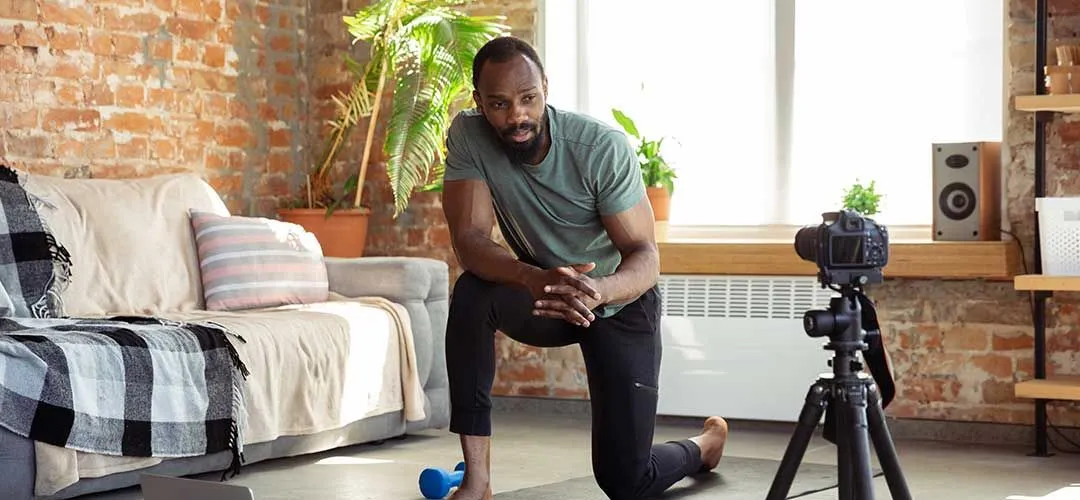 Online personal training weighs heavily on fitness plans, video libraries, training paths, and diets. Once you decide on becoming an online personal trainer, you have to know this is the best time for you. The sooner, the better. The pandemic situation has made people cautious about their health and pushed them to use more virtual services than ever.
Since you are here, we will give you a tip. With MevoLife's platform, you can live video chat or online stream your pre-recorded videos as trainers. The best part is you only have to be available for live virtual interaction. When your client is following your routine course, they can refer to videos and update the progress in their application.
Moreover, your personal training software will allow you to do one-on-one live-streaming sessions or train your clients online. This potentially opens up the door for much larger revenue opportunities for trainers and this online training opportunity has been proven by Peloton with much success.
If you are considering expanding your fitness training business online, one of the investments you'll want to make will surely be an online software subscription. Consider the services that you want to deliver, the demands from clients, the state of the personal training industry as a whole. Because MevoLife's software can help integrate all these aspects to help you scale your business.