Facebook and Twitter are the most popular social media platforms in the world. As per some of the stats, these two social networking sites are the hotbed of doing and promoting one's services online. The same activities can be further supported by client management and satisfaction exercises. If automated, these activities can surely help you get your professional identity and virtual services booming in a short span of time.
By the way, here are some reasons why you should consider expanding your visibility online through social media in 2021+:
In December 2020, there were 2.8 billion monthly active users, out of which 1.8 billion access it through the app every day.

The top three countries in terms of users are India (320 million), the US (190 million), and Indonesia (140 million).

More than 65% of brands (with over 100 employees) use Twitter for marketing and promotional purposes globally
It is also verified that Facebook has 26% of users aged between 18 and 29 and 40% of users between the age of 30 and 49. Twitter has 33% and 42% of user counts for the same age brackets respectively.
(Source: Business of Apps )
Using Facebook and Twitter for Marketing and Business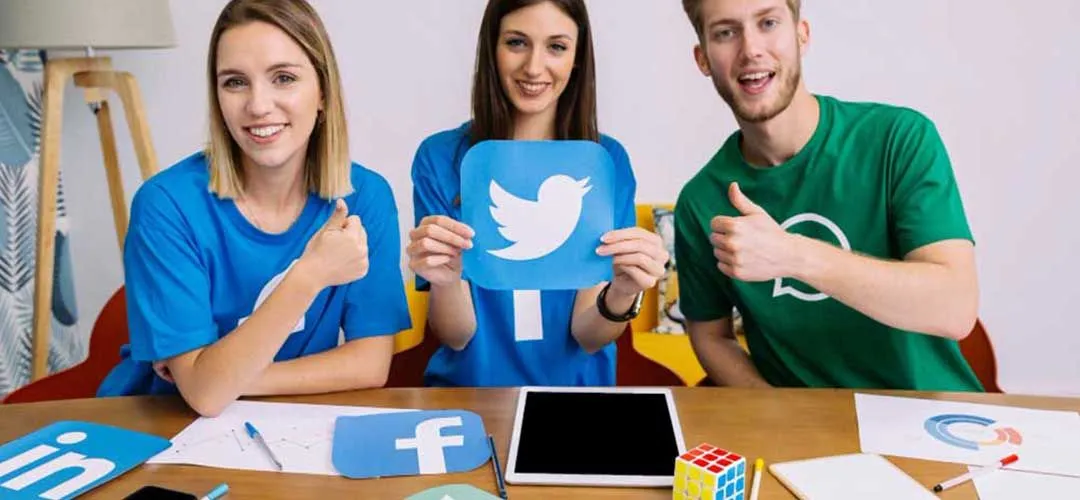 Social media is topped by Facebook and Twitter but they are not the only tools for doing business. The list is also appended by smartphone-based apps like WhatsApp, Instagram, Snapchat, and such likes but the greatest engagement often comes from FB and Twitter only.
The best to get started with your business or service is to first have a profile page on these two social media platforms. These profile pages should be unique in the way that they should behave as the single point of contact between you and your prospective clients. You can list your products and services and share relevant links and promotional news to offer a more customer-centric character to your page.
Twitter is different from Facebook because it offers a highly focused form of communication that's limited to 280 characters per tweet. The world has long gone digital and people usually do not have enough time to read through heaps of pages just to find one simple answer, and this is just where this social media platform comes to its own.
Did you know? You can still attach a link to the webpage that has a lengthy bit of information like your TnC page or Wikipedia page. You may also append a relevant image of your service if need be.
How to Integrate Social Media into Your Business Model?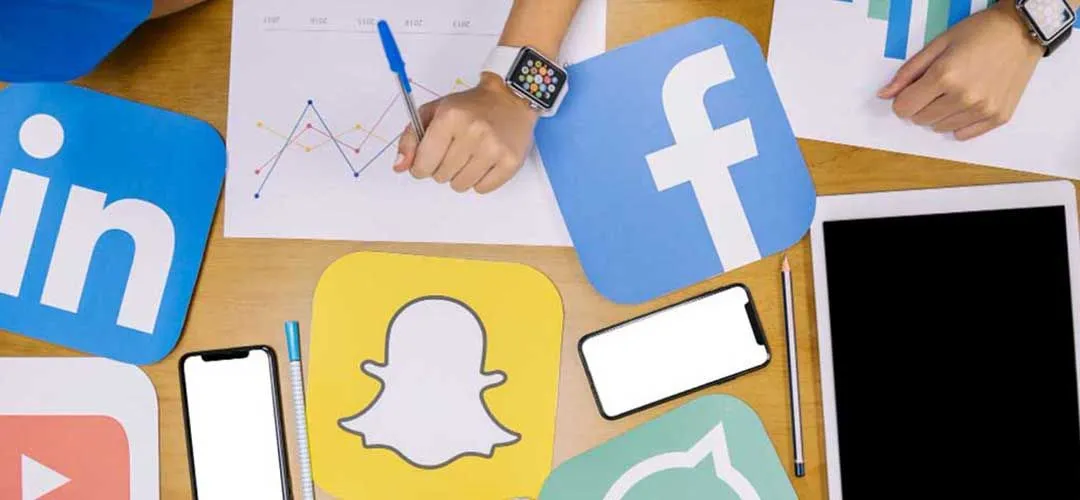 12 smart tips to use Facebook and Twitter for marketing and business
People are indeed using the 'Keep It Short and Simple' philosophy to stay healthy and fit and to use their time and money in a better way. Most (if not all)companies around the world are trying their best to harness the immense potential of the WWW to create more relevancy for their customers and to create better experiences for them.
If you too are planning to go online, here are 12 smart tips to help you motor along:
1.Post twice a day with an intent
2.Resolve to answer most of the queries and do some simple troubleshooting
3.Be funny but not sarcastic, interested but not domineering, and unique but not insensitive
4.Check for all the reviews and comments on your rival pages to get an idea of what to post
5.Run a central theme for your content as per your campaign
6.Try to have a virtual community where you could help instead of just cold selling
7.Know your target market (usually people between 18 and 45 years old are a good fit)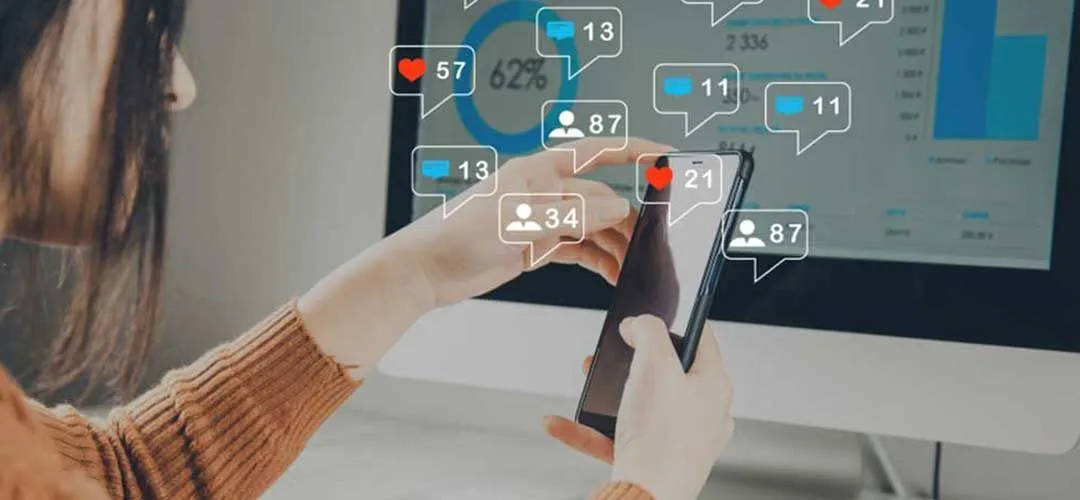 8.You may explore advertising on social media if your budget permits
9.Go with videos and ads
10.Treat social media as a natural extension of you, treat people professionally
11.Use reviews, ratings, infographics, informational videos, and offer your help
12.Reply promptly to build relationships
With these tips in mind, you should create a new page each for Facebook and Twitter to reach out to your clients. It would take you some time to gather some speed but if you persist with these steps, you can count on better results faster.
Tip: Be Found Faster: Offer Deals, Discounts, And Promotions Directly To Your Clients
The Next Step: How to Automate Your Business Online?
The smartest way to run any business is to make it more endearing to the customers, no matter who they are. You can choose online platforms like Facebook, Twitter, Snapchat, WhatsApp, Instagram, Reddit, etc. to create tailor-made promotions and then use a smartphone-based software to post them online.
Automating the process through a software or app would ensure that you would receive all notifications, reviews, and queries in real-time through email and push notifications on your smartphone.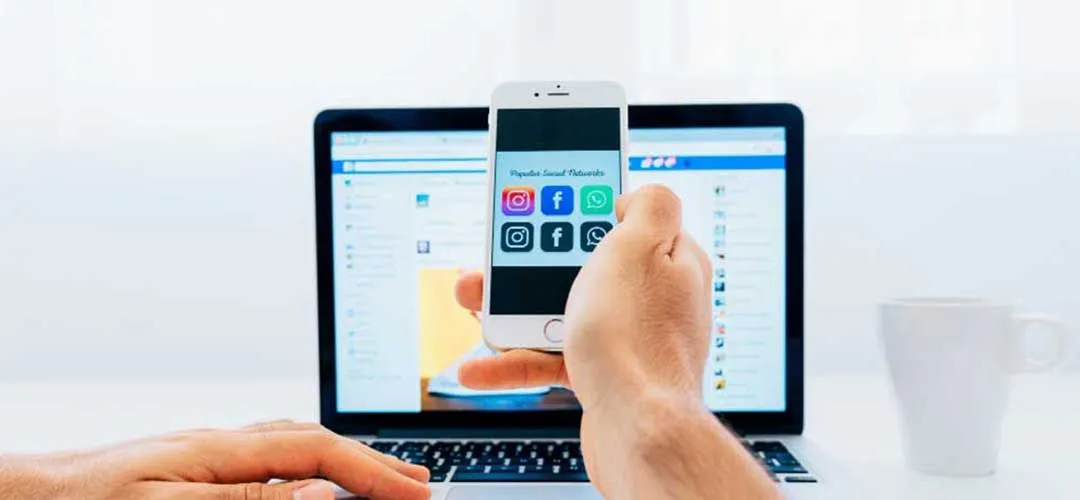 You can also leverage your social media identity to create more visibility and acceptability for your virtual services. With a dedicated fame gallery at your disposal, you can create motivation for them to join you and you can again bolster their joining rate by telling them about your Deals and Promotions.
MevoLife's Virtual Business Promotion & Marketing Software can help you check all the facilities above from your smartphone itself. Here's what else you stand to win with it:
1.Showcase Business with 'Fame Gallery' & Results to attract Clients
2.Social Channels integrated into Dashboard to Post or Share directly
3.Run Deals, Promotions & Schemes to attract New Client Sessions
4.In-built Communication Desk to send Promotional Emails & Notifications
The best thing is that all of this is automated and can be used out of the box, once you have logged in and linked your social media profiles to the software. Even if you are new to the virtual game, you can get started with creating your Facebook and Twitter profile page today and automating the entire workflow from your smartphone.