In today's world, having a business card is a must-have for anyone looking to establish themselves as a professional in their field. The same is true for gym owners and fitness professionals who want to market their services and connect with potential clients.
But what does a gym business card need? In this post, we'll take a look at the key elements that you should include on your gym business card, where to find templates, and when to use them.
What Size Is a Standard Gym Business Card?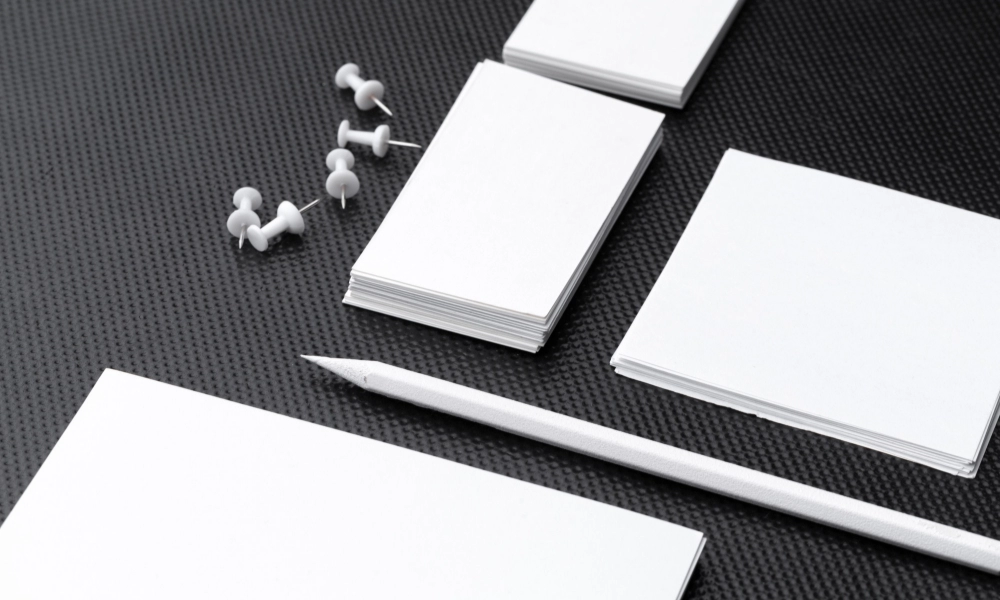 A standard business card size is 3.5 x 2 inches, which is perfect for carrying around in a wallet or pocket. However, you can also opt for a slightly larger size, such as 3.75 x 2.25 inches, to make your card stand out. Whatever size you choose, make sure it's consistent with your brand image and easy to carry around.
What Should You Include On Your Business Card?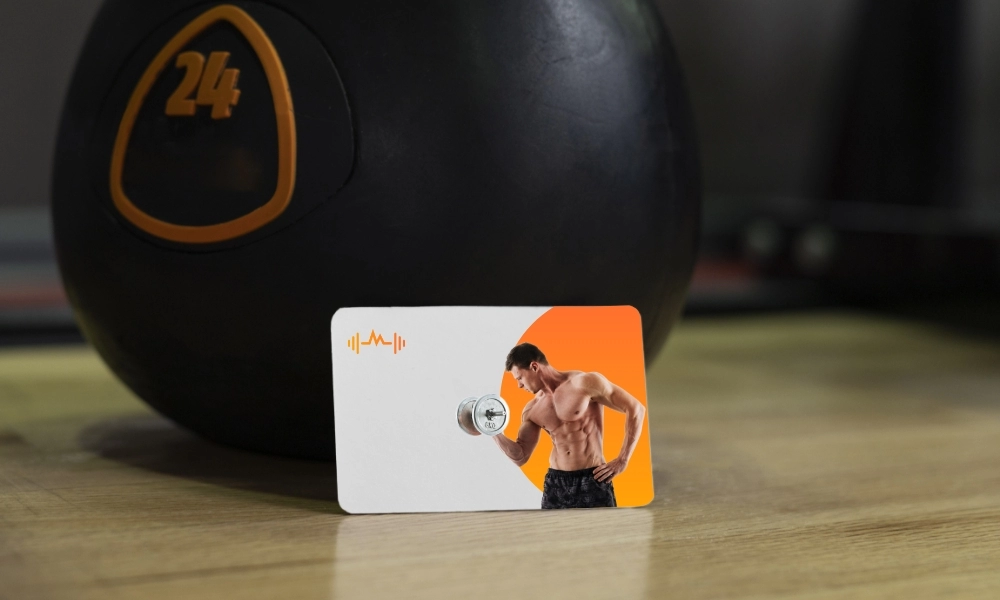 Your gym business card should include the following information:
1. Your name and title: This should be the main focus of the card, so make sure it's prominently displayed.
2. Contact information: This includes your phone number, email address and physical address.
3. Website and social media handles: If you have a website or social media presence, include the URLs or handles on your card, but don't overdue it. Your preferred social media is best.
4. Services offered: List the services you offer, such as personal training, group classes, or nutritional counseling. You may want to use the back of the card for these.
5. Call to action: Encourage potential clients to take action by including a call to action, such as "Schedule a free consultation" or "Visit our website for more information."
What Is Unique About Gym Business Cards?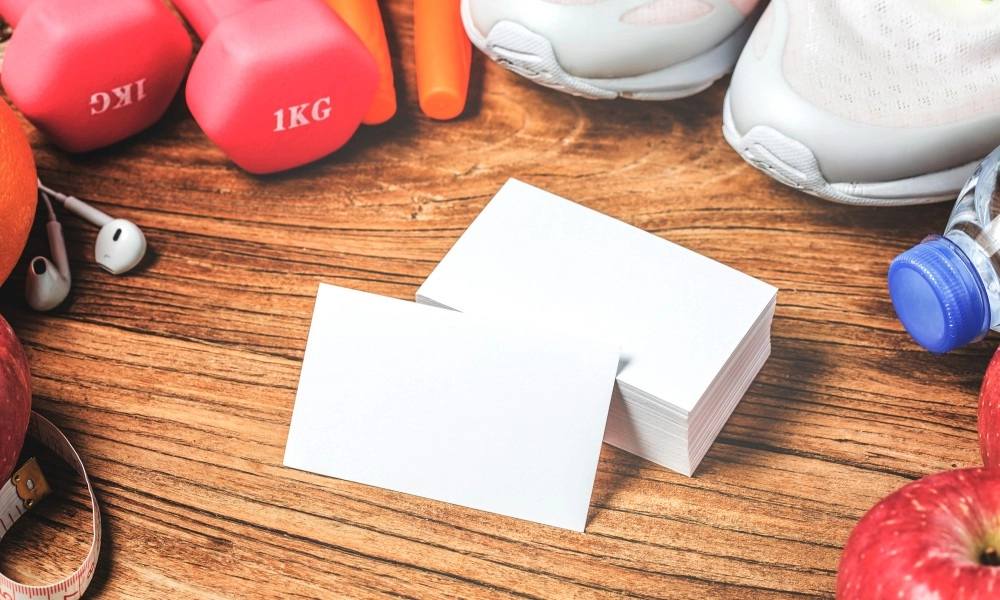 Gym business cards are unique in that they convey a sense of energy, vitality, and health. Unlike more traditional business cards, gym business cards often include visual elements that reflect the fitness industry. This could be a picture of a weight, a silhouette of a person lifting, or a motivational quote. The use of bold colors and strong typography also helps to create a sense of energy and movement.
In addition to their visual elements, gym business cards also often include information about the services offered by the gym or fitness professional. This could include personal training, group classes, nutritional counseling, or other specialized services. By listing these services on the card, potential clients can get a sense of what the gym or fitness professional has to offer and how they might be able to benefit from those services.
Overall, gym business cards are a unique and effective way to market a fitness business or professional. By using a design that reflects the energy and vitality of the fitness industry and by including information about services offered, gym business cards can help to attract new clients and build a strong brand image.
Where Can You Find a Free Gym Business Card Template?
Funny you should ask…You could use Microsoft Paint or any graphics software to create a 3.5 by 2 inch image, but unless you're a graphic designer, those don't typically look too great.
As part of the fitness marketing tool kit within our all-in-one fitness platform, we included a business card template. Choose a color scheme that matches your gym's personality and you can start dropping in the sections above.
Just export the file when ready and email to your local print shop or use an online company like VistaPrint.
We also included other common marketing collateral templates, so you can have a sales slick or "1-pager" that matches your business card as well.
When Should You Use Your New Business Card?
One of the most important things to remember when it comes to using your new gym business card is to always have it on hand. You never know when you might meet someone who could be a potential client, so it's important to always be prepared to share your information.
Some key times to use your gym business card include:
1. Networking events: Whether it's a fitness industry conference or a local business event, networking events are a great place to hand out your business card and connect with potential clients. Don't be shy about giving out more than one to the same person if they might have a friend that would be a prospect for your gym.
2. At the gym: If you work at a gym or fitness center, be sure to keep a stack of business cards at the front desk or in your office. This way, you can hand them out to new members and people in a hurry can just grab one and connect with you later.
3. In everyday interactions: You never know when you might strike up a conversation with someone who could benefit from your services. Always have a few business cards on hand in case the opportunity arises.
Overall, the key to using your new gym business card effectively is to always be prepared. By keeping your cards with you at all times and handing them out to potential clients whenever the opportunity arises, you can help to grow your business and build your brand.
Conclusion:
A gym business card is an essential marketing tool for anyone in the fitness industry. By including key elements such as your name and title, contact information, services offered, and a call to action, you can make a strong impression on potential clients. By using a unique design that reflects the fitness industry, you can stand out from the competition and showcase your brand image. And with free templates available online, designing your new gym business card is easier than ever.