Why Are Online Fitness Apps More Rewarding?
Let's step in the reopened future. People will take it as a new start. They will begin Day One, many will think of hitting the gym but they already have booked this time slot for 90 minutes on their favorite app. Some might grab the door handle but they don't want to lose the Wi-Fi connectivity.
They will have to drive to the gym, later, to a yoga class with a dozen other students maintaining social distancing in a studio built for 50. Let me ask you this, will the fitness trainer or yoga coach physically distant, while maintaining social distancing, can give you his 100% attention. Hardy!
Even those who are thinking of doing all that just to feel what they used to before should think why they picked an online fitness trainer in the first place. Convenience and Cost-effectiveness. They will remember what it's like to be in a room designed for a single thing, fitness.
They may feel nostalgic. But is it really worth leaving your already maintained fitness routine with a virtual trainer? I guess you have the answer! Obviously, it's not worth it. Why waste time on commuting, take safety risk when you have a perfectly planned regime that works for you.
Check out the Benefits of Taking Your Fitness Training Online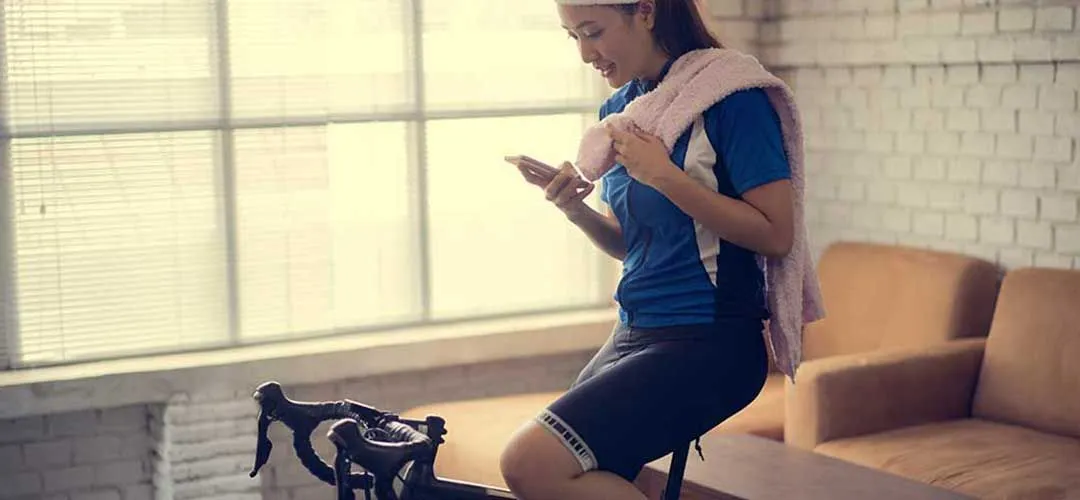 The pandemic locked up gyms, fitness studios and inspired coaches, trainers, teachers everywhere to take their livelihood online, many for the first time. Clients with at-home schedules found themselves making adaptations of their own. A lot of fitness business platforms boomed, and opened to turn fitness into the same kind of homogenized experience as it was before with one variation. In all honesty, fitness can happen anywhere, in any form, anytime.
The benefits are tremendous. See, every fitness enthusiast has found a way and options of working out. Even those who didn't settle into something very different from what we might have expected only a few months ago, tried online fitness trainers and are happy.
Taking your fitness coaching business online can help you regain your clients even in the surrounding catastrophe and make them happy with your best and personalized fitness training plans, routines, activities and work out safe measures. Moreover, along with guidance of food! Make sure your clients are fit and happy on an online dashboard. Manage your transactions, summary and health track of every client.
How Does Virtual Fitness Gym Work?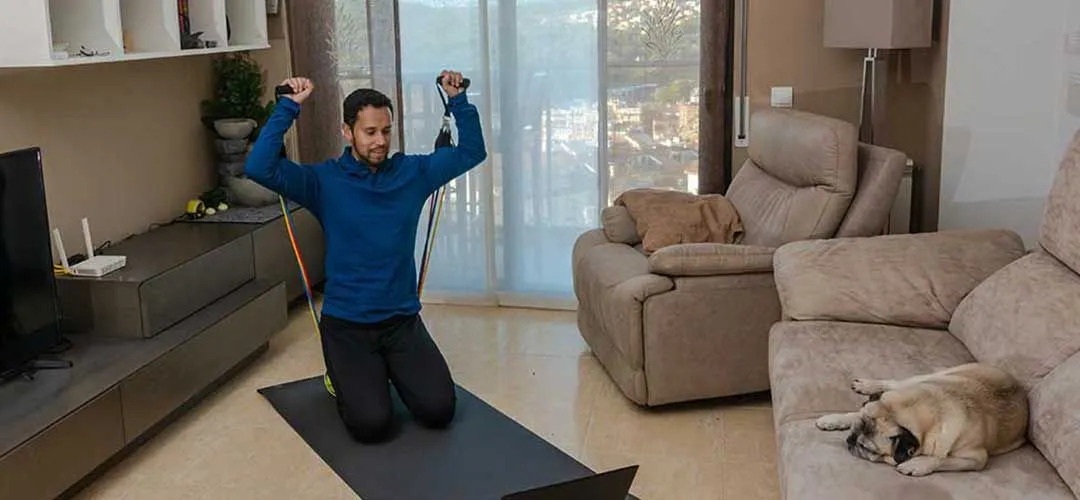 If you think about it, what is virtual digital fitness? It is an experience of a simulation of what people used to do together. The chemistry of in-person interaction is important as well. So, a user can see a fitness coach exercising and mimic the same. But, in case a user wants to ask a question, you have to have a system of calling and video interfacing as well.
You have to relate to one of the quieter casualties of these pandemic months, dedicated space. Hospitals, grocery stores, and warehouses have held on to clear functions, but for everything else, there's your apartment. The confined space leads to a kind of versatility; it means we figure out how to use the same room to work and raise kids and play and sleep and use the same video software for mild entertainment everyday.
Everyone needs a place they can re-imagine their day. A new fitness app can really excite your clients. Besides, if you don't have the tech or patience to figure it all out? Why not use an online fitness coaching software. You will find some virtual fitness software that can support your fitness business online.
Take Your Gym or Fitness Studio to Your Clients
This is the time when everyone is staying indoors and activity levels have plummeted. It's absolutely important to remain fit and healthy. In such stressful times, home workout classes help. Fitness isn't a luxury but a necessity now. The coaches conduct workout sessions that range from bodyweight exercises, yoga and meditation, and even exercises that can be done using everyday household items, at your home, any time.
Also Read: Quick Home Cardio
Your loyal customers can download your app or sign-up online to join groups for ongoing guidance on nutrition, exercise and live sessions. Besides, there are online apps that have so many features to keep the user base motivated and fit. You can be livestreaming interactive online sessions with over thousands of workouts.
Your users can manage the schedule, pay online, book and attend the live classes from the comfort of their home. That's a new fitness 101! The real fitness trend of the 21st century. The boon of the digital age!
Connect with your clients virtually for fitness training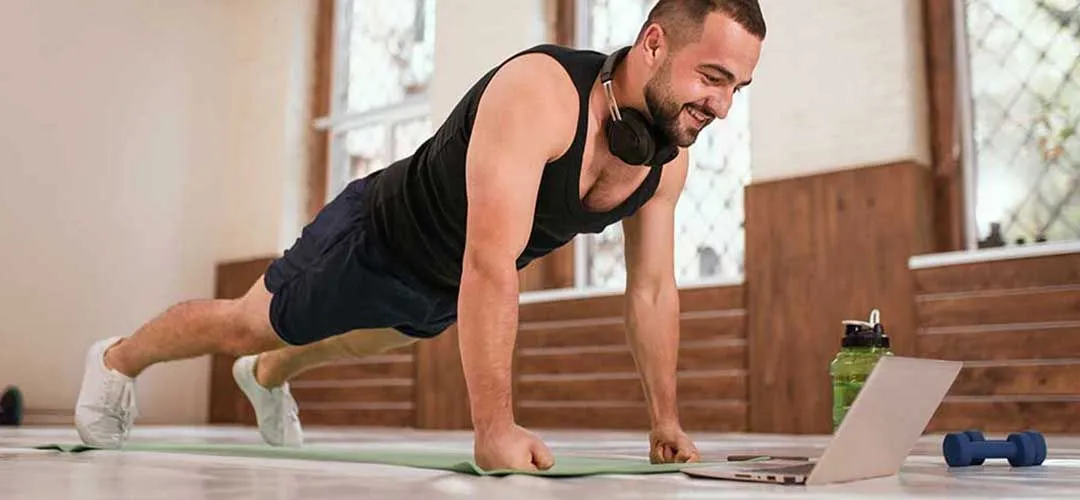 The fitness industry will change forever due to social distancing norms and online classes will find prominence. The shift in our behavior due to the current global crisis shows the importance of being overall healthy and the need for a strong immune system. The advent of virtual fitness classes is a bonus for many and these have become the best way currently to meet fitness goals.
A lot of fitness companies developed new products to make optimum and most effective use of online fitness.
With your user base, you can provide services with a seamless experience. You can give services such as video-on-demand, virtual fitness video streaming, pre-recorded workout plans to help users with a series of workouts. This feature offers users the option to start-pause-restart-repeat as per their convenience. Users will be happy with the seamless access to all kinds of workouts.