Did you know? As per the reports published by the Centers of Disease Control (CDC), 65% of American adults are obese or overweight. There are many types of diets and meal plans available to help obese people lose weight and become fit. Our nutritionists explain why you should switch to a Vegetarian Diet for faster and better results.
So most people are now turning to organic foods to stay in control of their body weight and fitness. With the rising risks of obesity and excessive weight gain due to stressful lifestyles and indulgent dietary practices, it becomes important to follow a restricted and disciplined meal pattern. Vegetarian Diets seem to fit the bill of all the above requirements perfectly.
Before we dive into the specifics of how a vegetarian (or vegan) diet can help solve your health and wellness issues, it is important to clarify some misconceptions about it too. They are as follows:
An absence of animal protein alone does not make a diet vegan or organic.

It may lead to a sharp but temporary fall in omega-3 fatty acids in your body

All plant-based diets may not be advisable

It may not always reduce your weight

It does not come short of proteins and vitamin B12

You do always need animal protein to build muscles in the gym and to carry out a pregnancy
With that out of the way, it's time to get started with our discussion of vegetarian diets and how you can get a plan to stick to them.
Why Should You Eat Vegetarian Foods?
Staying away from animal meat has its own set of advantages. When you consume non-vegetarian foods, you also take some part of that animal's fecal material, dioxins, and other toxins. The issues may compound if the animal was ill before being slaughtered. As you persist with this habit, it can only make matters worse for you.
These factors make non-vegetarian foods a direct cause of increasing belly fat and expanded waistlines- and they may just as easily put your liver under tremendous stress. The scientific reason behind this is that when you consume vegetarian meals, the calorie burnout rate is faster as opposed to their non-vegetarian counterparts.
Most vegetarians are leaner and slimmer because their diets are low in saturated fat and that they consume foods that have lesser calories like fruits, vegetables, and whole grains. Such restricted diets may seem insipid to people relying on raw or lean meats but the lowered quotient of health risks balances it.
How to choose an all-vegan diet plan for a faster weight loss experience?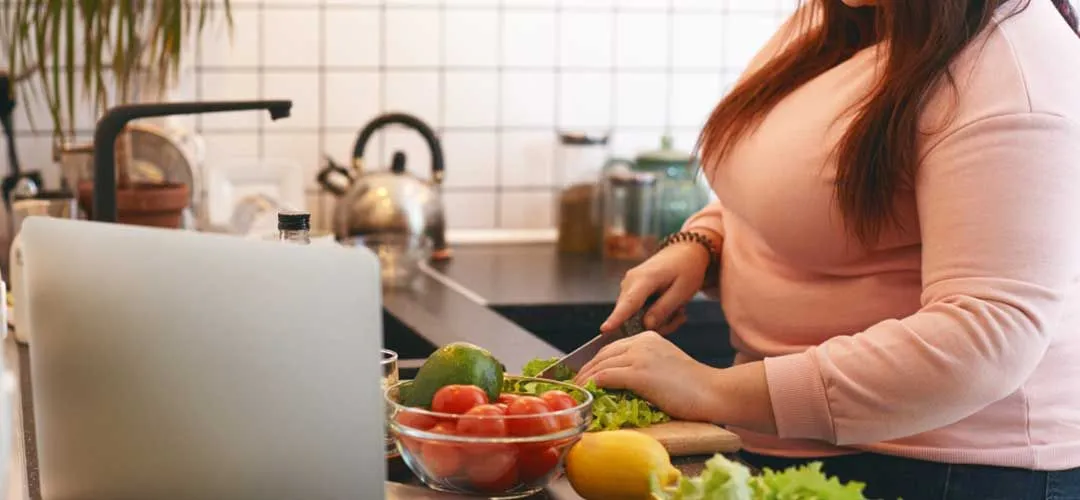 It is important to note that your dietary habits are mostly formed through your subconscious mind as you observe the local, parental, societal, cultural, and other related aspects. As you continue to live with them, you do form a habit of eating certain foods to maintain a ratio among your intake of fats, vitamins, proteins, carbohydrates, and other required nutritional elements.
A vegan diet may consist of the following:
Green and leafy vegetables: lettuce, spinach,

Fruits: Grapefruit, berries, bananas, kiwifruit, watermelon, pomegranate

Whole grains: barley, millet, oatmeal, buckwheat, brown rice, quinoa, millet, faro

Starch-free vegetables: cauliflower, tomatoes, bean, asparagus, bean sprouts, mushrooms, carrots, radishes

High-starch vegetables: sweet and white potatoes, beetroots, acorn, butternut, turnips

Other foods: beans, legumes, chickpeas, soybeans, pinto beans, lentils, and kidney beans

Dry fruits: nuts, almonds, walnuts, prunes, raisins, apricots, and hazelnuts

Cheese: tofu, parmesan, feta, blue cheese

Cooking oils: Olive oil, canola, coconut, avocado oil
You should also start your day with a cup of green tea and then aim for personal training or gym-based workouts. Both these activities will help you get the most out of a vegetarian and fat-free diet. The key is to know that you are making a conscious effort to change your lifestyle and it will take some effort to get going.
Special Case: 7-day diet plan for weight loss
Availing of a personalized, all-vegan diet plan could be one of the easiest things to do but following it religiously can help you derive positive results. Here's a 7-day sample all-vegan diet plan:
Day 1:
Breakfast: Eggs with fat-free milk

Lunch: Salads and fruit juices, seasonal fruits, avocadoes, boiled potatoes

Dinner: Whole-grain bread or brown rice, vegetable soup, and some warm milk
Day 2:
Breakfast: Greek Yogurt or berries

Dinner: Whole-grain bread, green beans, broccoli, honey

Snacks (optional): Seasonal fruits and dry fruits
Day 3:
Breakfast: Whole grain bread or toast, avocadoes,

Lunch: Lasagna with tofu

Dinner: Falafel salad with dressing

Snacks: Popcorn with buttermilk
Day 4:
Breakfast: Toast with Peanut butter

Lunch: Boiled eggs or salted cheese

Dinner: Bean and veggie salad

Snacks: green tea or roasted pumpkin seeds
Day 5:
Breakfast: Oatmeal with honey

Lunch: A citrus fruit

Dinner: Veggie soup served with a whole-grain sandwich and some honey

Snacks: Green salad with beetroot and lemon juice
Note: You can also help yourself by staying away from your indulgent habits like binge eating or drinking, and eating processed or sugary foods. It is just as important to not give in to any fatty or oily food for some time and let the body cleanse itself.
Special Case: How to Reduce Belly Fat (or the Flab on the Midsection)?
It is important to know that eating more meat will only add to yours. This would be an antithesis to your efforts of losing some weight in a faster way and you would only end up going the opposite way. Your waistline and belly might increase, and so will the risk of heart and kidney diseases.
We thus recommend you to stick with a diet of lean proteins and fiber and including water in it. Going ahead with a plant-based diet would help you lose some flab and extra muscle mass faster.
Expert tips to reduce belly fat faster

Eat Quality Food
To quicken the weight loss cycle, a vegan should increase the intake of vegetables. Some popular options are fruits, lentils, beans, legumes, nuts, seeds, and healthy plant-based fats (like avocado). There are many fatty processed food options available for vegan diet followers also.
The key to a steady and faster weight loss experience is to lower the intake of animal-based food and increase the consumption of nutrient-rich vegetarian food options.
Workout six days a week
Exercise is one of the most influential role players in the process of weight loss. In addition to eating a balanced and nutritional meal, you should also work out under expert guidance six days a week. You may opt for a home-based, no-equipment setup to exercise if you prefer.
Also read: How to Be a Qualified Online Fitness Training Coach?
Be consistent and disciplined
Even when you are following a vegan diet, you need to stick to the fundamentals of self-discipline, sacrifice, and attention to calorie details. Some important rules you may follow are:
Avoid eating out regularly

Exercise portion control

Plan your meals carefully

Avoid fried foods

Eat baked, steamed, boiled, or grilled foods
You cannot lose weight without having adequate proteins
Protein is a key role player in the weight loss process. It helps to lose weight faster by boosting satiety, preserving muscle, and optimizing metabolism. Opting for vegan diets comes with an increase in protein intake too.
You may go for high protein foods like:
Quinoa (1 cup: 8gms of protein)

Lentils (1 cup: 17gms of protein)

Firm organic tofu (100gms: 9-11gms of protein)

Almonds (1 oz.: 6gms of protein)
Avoid processed fruit juices and smoothies
It is commonly observed that people prefer the intake of processed sugary drinks with green veggies and fruit. The juices contain far more calories and are comparatively less filling than the whole product. So when on a vegan diet, you should forget the juices and say yes to whole fruits and veggies!
"Is honey vegan?"
No. Honey is sucrose-rich flower nectar. It is stored in the cells of a beehive as their sole source of nutrition when alternative food sources are not available. But it is not a vegan food option on compassionate or human grounds.
Also read: Choosing Honey Instead Of Sugar For Weight Loss Plans
When humans remove honey from the hive, they take something that is not rightfully theirs. To collect honey, beekeepers temporarily remove the bees from their home and during the process, even the most careful beekeeper cannot avoid inadvertently injuring, squashing, or otherwise killing some of the bees.
Nutrition value of honey:
The above values are taken from Wikipedia and are verified by USDA.
Disadvantages of Artificial Sweeteners
Most artificial sweeteners like aspartame and saccharin do not have any essential nutrients. You should go for healthier substitutes like organic and unbleached cane sugar, beet sugar, maple syrup, agave nectar, concentrated fruit syrups, rice syrup, barley malt, and sorghum syrup.
Here are some disadvantages of using artificial sweeteners:
They contain harmful chemicals that can cause diseases related to the heart and kidneys.

They may lead to rapid weight gain or obesity.

They may cause fluctuations in blood pressure and blood sugar levels, thus leading to Type 2 diabetes.

They may also cause hypertension, anxiety, or depression.

The spurious quality of artificial sweeteners may also lead to cancer.
Consult a Professional Nutritionist Today Before You Switch to a Vegan Diet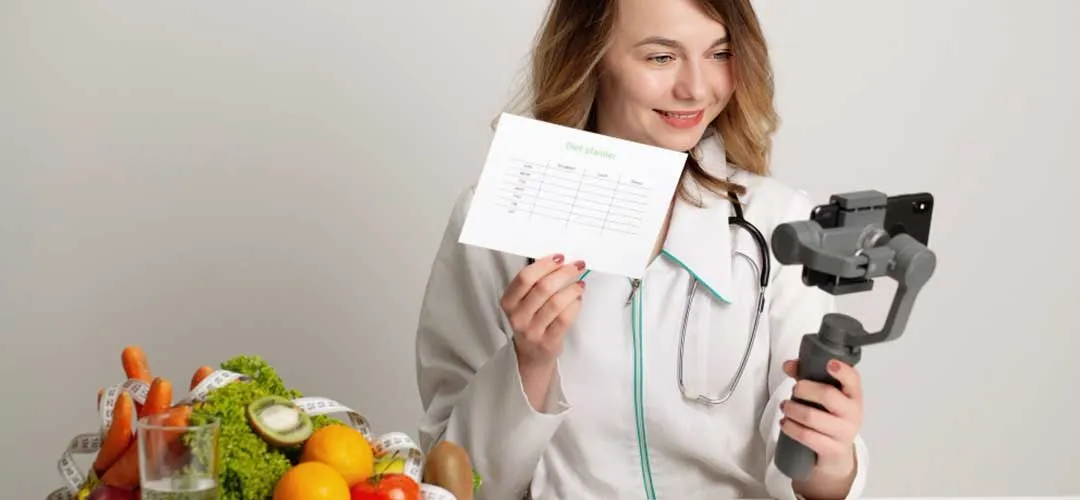 A good way to have a vegetarian list of foods is to go with an expert's view. But probably the smartest way to get this done is to consult a wellness expert online and explaining to him what your fitness requirements are. He would then create a personalized vegan diet plan for you based on your daily calorie intake, your activity levels (sedentary lifestyle), eating and sleeping patterns.
Did you know? 12 factors that decide your health
She would also consider any allergies you have or any previous medications that you might have taken before creating this comprehensive plan. You may continue with it and make a point to stay away from junk foods and cola drinks. Persisting with such a health plan and maintaining a fitness-centric outlook for a few months would help you lose weight faster and stay leaner for longer.
Get it in a printable pdf format:
You should ask for a personalized diet plan as per your activity levels, energy requirements, and other related factors like medications and illnesses (if any). You should follow it religiously for at least 15 days to see a visible change. We would also recommend that you take it in a PDF format so you may save it online or stick it in your kitchen after printing it out.