When was the last time you offered your consultation to your client using your smartphone or laptop? If it seems like you have never tried the new wave of revolution yet, here's how and why you should get going with it. All you would ever need for the ends is a live video conferencing and management software, your smartphone, internet connectivity, and a decision to try the new normal.
Medical Science is making rapid progress every day and is sure to contain the pandemic of COVID-19 in a few months from now. This lethal virus has brought the world to a standstill and has affected the lives of several million people around the world. As a fitness or healthcare or lifestyle professional, you too could be watching the onslaught and a consequent reduction in your clientele from the sidelines.
What could you do to rise above it? Here's an answer.
Offering Consultations Through Video Conferencing To Your New And Existing Clients
This Is a Lot Different from Doing Video Calls to Your Friends and Family Members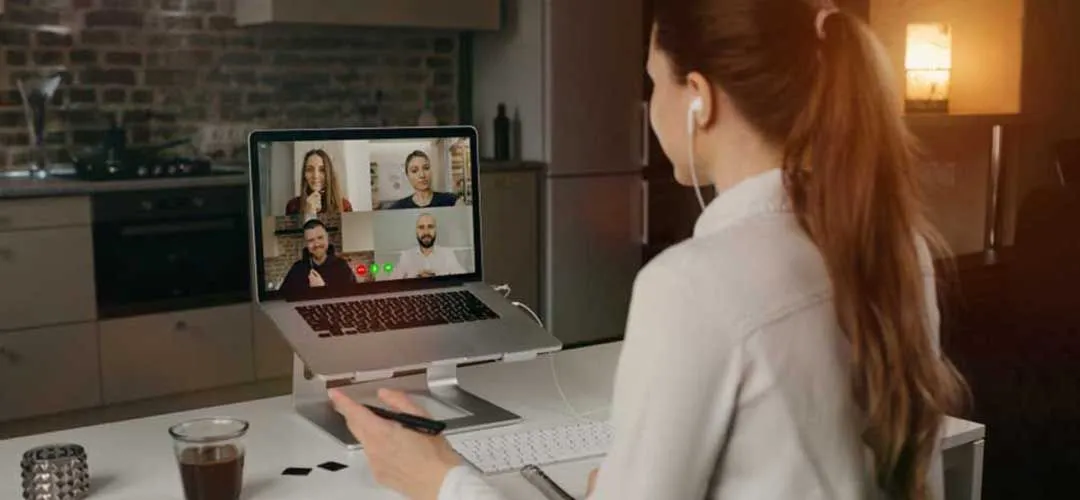 Yes, this is one smart way to get things in motion. People need you for the immense experience and relevant skillset that you bring to the party, and they can use it to stay fit and healthy (physically and mentally). They are anyways looking for someone whom they could rely on and you could seize this opportunity to make inroads for yourself.
This is just where something as sophisticated as Live Video Conferencing & Management Software comes into the picture.
You could install this smartphone- or PC-based application on your preferred device to get in touch with your new and existing clients in real-time. You could offer Live Video Conferencing sessions each for Individual Visit Sessions and Group Classes through a completely virtual and contactless setup. This is safe, secure, and confidential too- and is the best way to boost your clientele (and revenues).
Why Can't I Use Whatsapp or Google Hangouts for Video Conferencing?
Attention: They Are Not the Tools You Would Like To Choose For Yourself Professionally!
Good question. Google's Hangouts is not an end-to-end encrypted service and only its chat service is configured to be HIPAA compliant. One should thus avoid its voice or video calling features for providing virtual health, fitness, wellness, or lifestyle services.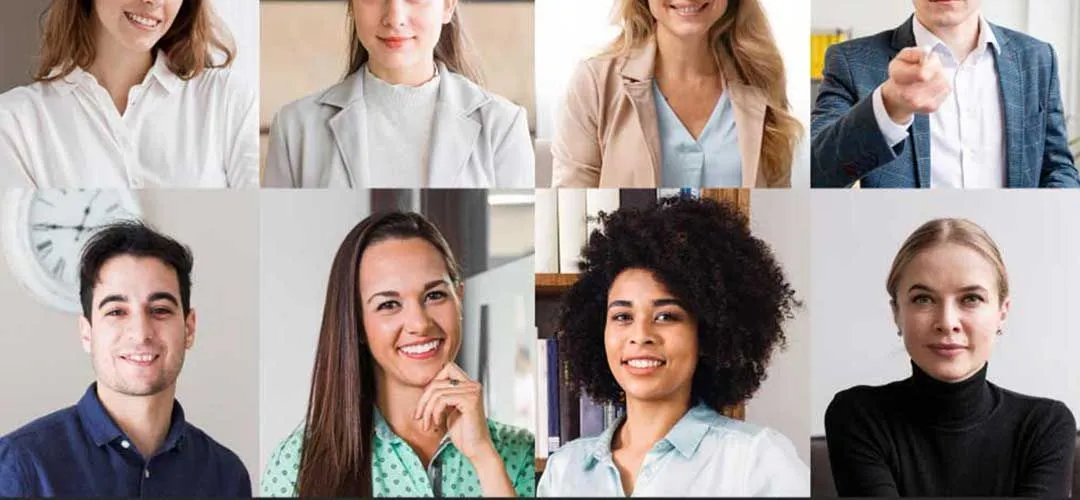 Regarding WhatsApp, the less said, the better. It is the most popular chatting and instant messaging platform in the world that has completely revolutionized the world since 2012. It obviously comes with the reputation of being a "non-serious" and a more "personal" interaction mode. It is also not a HIPAA compliant platform either and should thus be avoided as well.
It is for this reason that you should go for an end-to-end encrypted and/or HIPAA-compliant service (for US citizens). This also explains why you should opt for a more sophisticated tool to get going with your consultations, without leaving out the flexibility of use as is found in Hangouts or WhatsApp.
What Should You Look for in a Video Conferencing Software That's Meant for Large Groups?
It would be best to remember that you could be offering your fitness, healthcare, lifestyle, or wellness sessions to both single and group-based clients (sometimes to both at a time). If your software is geared for the latter, it would automatically be tuned for availing of person-to-person conversation too.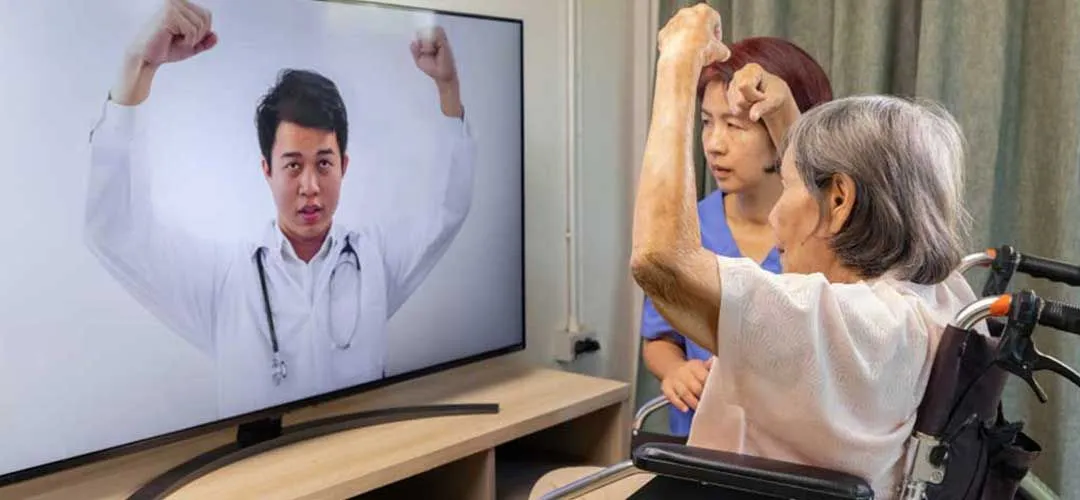 The task is all about you conversing with a client who needs your assistance through a safe and secure channel, and still staying compliant with the law. We thus would like you to check for a web conferencing software that helps you avail of the following functionalities:
One to One Live Video Sessions

Group Video Sessions for Classes (2-8 persons)

Time Limit (Slot based) Video Sessions

Options for Audio / Chat in Sessions

Booking / Invitation based Sessions Joining
Each of the functionalities mentioned above is geared for a specific advantage. For example, you can set it up to receive one on one or group-based live video sessions. You can set aside a certain time or time slots during which you would like to offer your consultations through web conferencing software.
Please note that these video conference sessions are strictly invitation- or appointment-based and the client may join only on a preset time and date. You would always enjoy complete control over your time and you can choose to become available only at the times that you want. Your subsequent online bookings would be based on this feature.
Why You Should Take to the Online Mode of Consultations?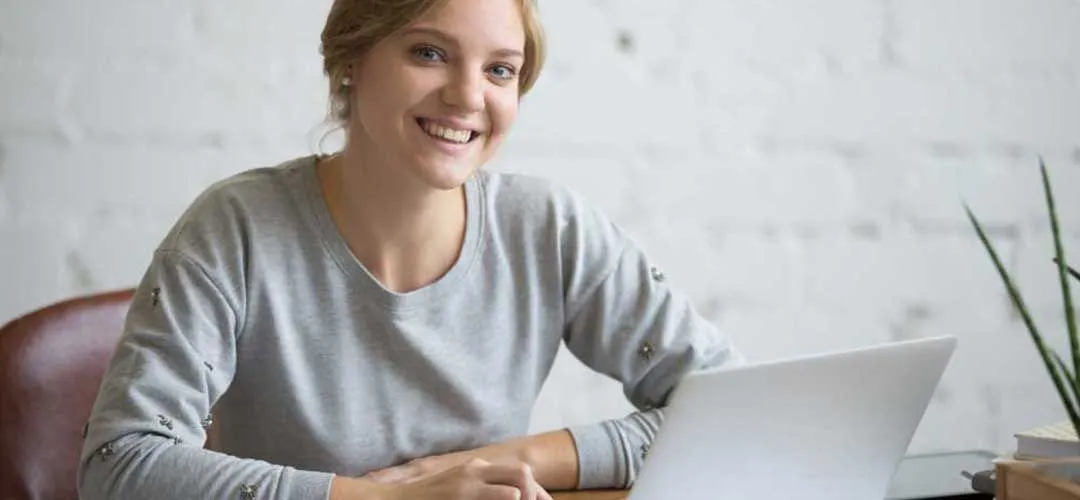 Using a smartphone- and PC-based tool would help you take a more professional and structured approach towards your services. Used with an end-to-end suite of software services, it could even help you set up, create, manage, market, and grow your virtual health service beyond geographical boundaries. You can also enjoy a promotional offer for the first three months by being an Early Adopter.
Such a suite would neatly complement your video conferencing software and would also empower you to do client management, create appointments, take payments, communicate and chat, and enhance your social identity. You can surely imagine the sum of benefits that you can derive from this change for your Health and Fitness services.
It's not about you making a switch to the online mode of services, it is about your helping yourself and your services evolve to a new dimension. With complete control over your availability and services, you can make a smart move today.