Yoga is an almost celestial activity to pursue. It takes us into the present moment, the only place where our life actually exists. It also helps us connect with ourselves minus the baggage and once we do that, our life turns around for the better and we feel at ease with ourselves. The question is, how to do yoga the right way? How to start doing yoga at home if you're a beginner?
Merely watching YouTube videos and reading generic help articles just won't cut it. Joining a studio could be good but you might face some issues with the teacher's expertise or your availability. Once you skip a few classes, it would become nearly impossible for you to catch up. What if you're being taught a certain discipline of yoga that you never intended to learn? This could be perplexing, if not intimidating.
Thankfully there's hope.
"Do Yoga with Me!"
Yoga does not transform the way we see things- it changes us. This makes it very important to learn its basics and intricacies from an expert who knows his way out. Working with a teacher who hasn't properly understood your requirements or with someone who is teaching some higher form of yoga to a beginner can easily cause a lot of damage. It may just not be worth it either.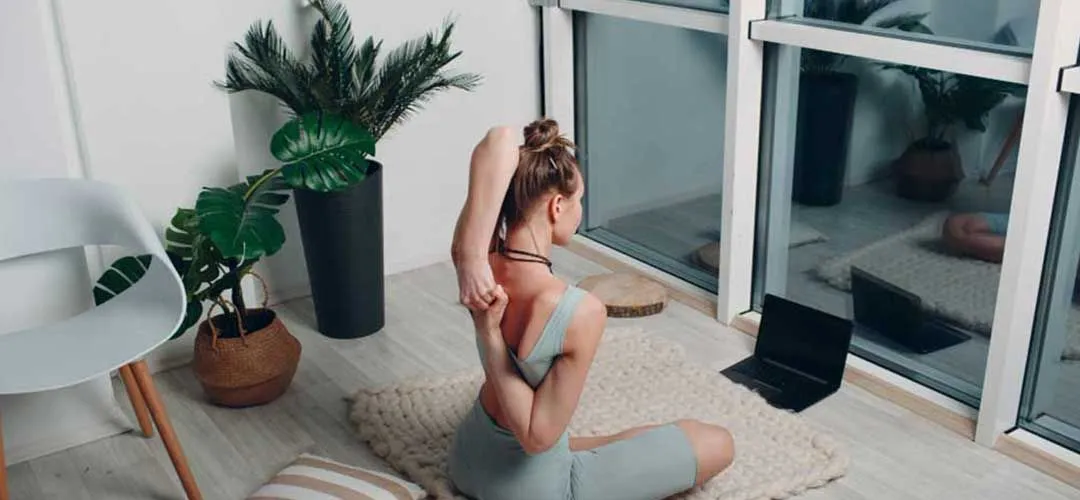 This is just why you should go for app-based live online yoga classes. Available on-demand, these sessions are relayed over in real-time through video conferencing by some of the best yoga experts around the world. They would show you the right way to approach yoga and to do it effortlessly for the best results. It would all be as per your time and convenience at half the price of your local yoga studio!
How to Start Yoga at Home for Beginners?
Meditation is a slow and step-by-step process
Being a beginner is an excellent position to be in because you are open to a wide range of synergies. Starting thus with yoga can be a thoroughly rewarding and stimulating endeavor, especially when you are doing it under expert guidance at your home. Going virtual is an automatic choice in such a scenario.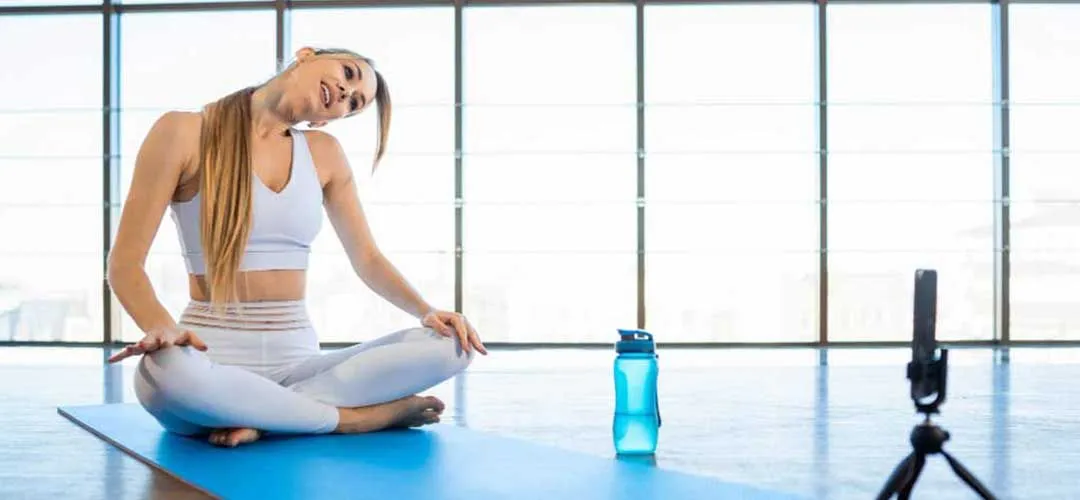 Your chosen expert would understand your needs before he'd invite you for his live online yoga classes. He would advise you to get up early and to start with easy warm-up exercises. This would be followed by doing breathing exercises and adopting methodical postures to build your way up.
Then comes the stage of adopting the easiest of Asanas like Shirshasana, Sarvangasana, and Halsana. You can also start by reciting religious chants (mantras) to focus your energy. Here's a checklist to help you come prepared for the session:
ake out the time and space for it.

Wear loose clothes and get yourself a good quality yoga mat.
Start with Shirshasana and Sarvangasana.

Be thankful to your teacher.
However, there is a crucial aspect you should always keep in mind. Online yoga classes are best meant for professionals who have a basic understanding of yoga and are clear about their expectations. This also helps the experts to save some time teaching the basics and rather use it to go a step up.
You might find this resource useful too: What Makes Online Yoga Training The Way To Go For Virtual Fitness At Home In 2020?
6 Skills You Develop with Live Online Yoga Classes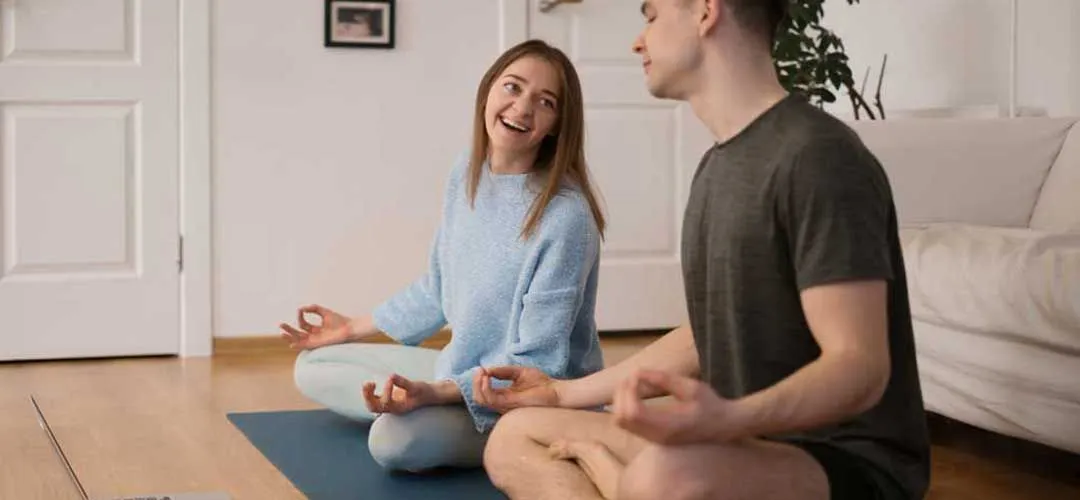 How to get the most out of a virtual yoga session?
A habit of doing Yoga regularly has its own set of benefits. Working in a proper and disciplined manner with a qualified expert would help you develop the following skills:
1. Self-care
2. Self-moderation
3. Relaxation
4. Mindfulness
5. Discipline
6. Calmness
These six traits always follow successful meditation sessions. They come together to help you emerge a better and resilient individual over time. Applied day in and day out, they become your second nature.
The Best Online Yoga Classes Start with a Free Trial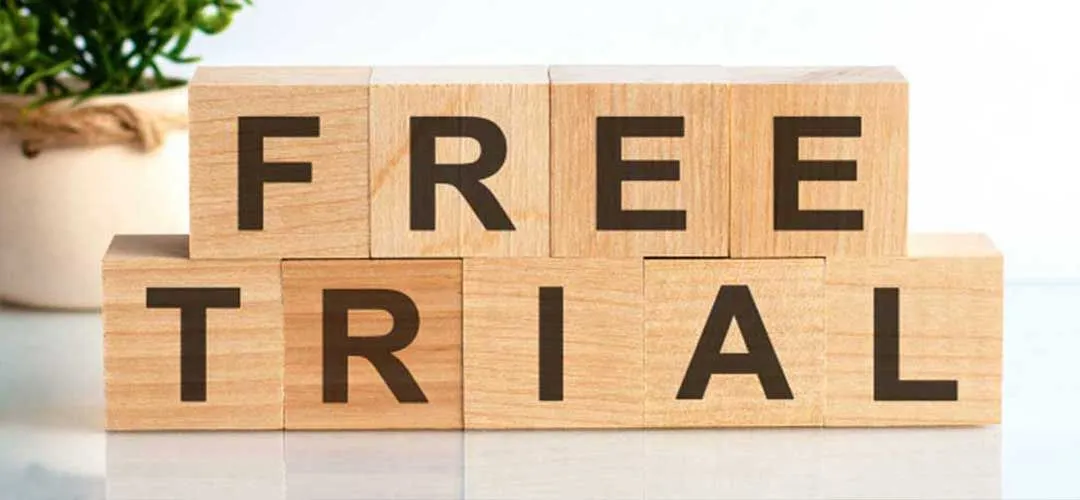 We invite you to for yoga studio apps so you could avail of live online yoga classes on your smartphone. Most of these yoga studio apps do not come with any subscription cost, and you are only supposed to pay for the services you avail in real-time. Some apps also offer a free trial to help you make up your mind before availing of qualified professional help as well.
MevoLife is one of the more popular 5-minute yoga apps on the internet. It offers you a simple and easy way out to meditate and to tune yourself into the higher frequencies of your mind. You can download this lightweight app today for your Android smartphone or iPhone and get on with your first session with your preferred online yoga expert today.
Your trainer is waiting!