The Gyms Might Be Inactive Amid Coronavirus Spread but Your Workout Shouldn't Be
The coronavirus is increasingly upending rhythms and routines, workout schedules and some gyms and studios are announcing temporary closures. That's not all, those which are working are limiting occupancy and ramping up cleaning practices. But that doesn't mean we need to abandon our workouts and more importantly, nor should we.
During this time, when everyone is forced to stay home, working out is the best thing to do. For a lot of people, workouts in the gym used to be a stress buster but social distancing necessitated by the pandemic compelled gyms, and health & fitness centres to shut.
People are asked to restrict all outdoor movement so taking care at this stage is even more important so you don't stand a risk of developing issues from a sedentary lifestyle. This in turn can exert an unwanted pressure on the healthcare system by rise in illnesses that may arise due to inactive lifestyle. Fortunately, the lockdown isn't the end of your fitness journey.
Rather, the beginning of your online fitness journey. You can take part in daily live sessions, join online fitness classes, drill and move your bodies to stay fit. The best advantage of virtual workout sessions is accessibility and availability. You can create a daily routine while at home, and follow a home-workout series.
Virtual Coaches Conduct Live Sessions for Yoga, Meditation, & HIIT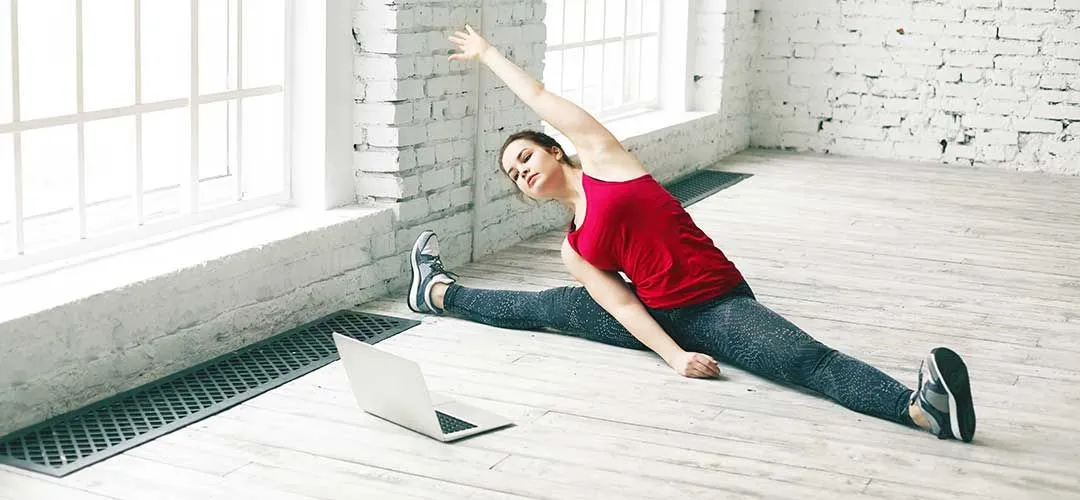 A lot of people don't purchase gym equipment for home workout, so most workouts employ just your body weight. But, you can use basic equipment such as resistance bands and dumbbells. The virtual coaches can tell you how you can use everyday household things to demonstrate how even they can help sweat and burn calories.
A lot of people who partake in virtual fitness sessions say that it has helped then get an effective workout even within the confines of your home.
Fitness Regime of Post-Pandemic World: Go Virtual
COVID-19 has turned people's worlds upside down, forced us to reimagine our activities for massive change. Besides, a lot of change has been seen in the way we perceive fitness. It is best that your fitness trainer, coach or yoga instructor remains at home, safe and so do you.
You can attend your fitness classes or training using digital space or virtual world of websites and applications. I am sure you remember a time when people used to say that there will be an app for everything. It became the need of the hour now. With a virtual background, you don't need anything, other than yourself.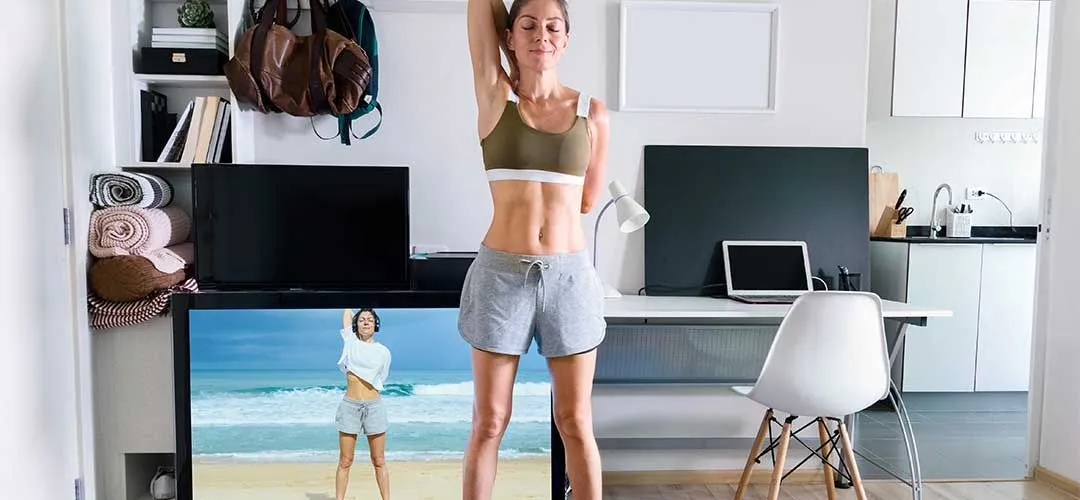 The motivating factor using social media to stream workouts, or your virtual fitness trainer monitoring you on camera. During the coronavirus pandemic, fitness workouts are being delivered by trainers, yogis and athletes online. Although there are some things that are really helpful and do not even require anything. You can run or walk as much as you can.
If you're meaning to begin an exercise plan, this is the perfect time to put-on your shoes and start a run-walk program. You can also go outdoors, just keep in mind that the coronavirus can be spread by people standing within six feet of each other. So, maintain social distancing.
For those who have some base fitness, or can't maintain social distancing, can gradually switch to virtual fitness coaches and follow an entirely new fitness regime of the future.
Virtual World Opens the Gate of All Types of Workouts
High-intensity interval training: You can keep doing your high-intensity interval training workouts with your virtual instructor or online personal trainer. .You need an Internet connection and some motivation. There are plenty of other resources, streaming services, a variety of HIIT classes and professionals online.
You can live-stream classes, access a library of workouts, or find an on-demand virtual fitness training service. You can take advantage of filters to search for classes, preferred instructor, time slot, and more.
Strength training: You can continue to work on transforming your body with strength and conditioning by learning skills and following a supportive fitness coach online. If you're looking for an online strength workout or virtual strength training coach, you may require some equipment but more importantly, a coach.
Yoga: No matter what's happening around you, yoga can calm you. Yoga shows us the breath is a constant and always in the moment. We can stay more in the present rather than project into the world of 'what-ifs. With the best online fitness services, you can find the best yoga gurus or coaches online on virtual fitness platforms.

Before Goodbye
You can practice yoga, HIIT, Strength training or other fitness regimes at your home from online classes. Ensure that you continue to support your natural form with online fitness sessions everyday. Find a virtual on-demand fitness trainer or health coach, because your teacher can see you with a wireless accessible camera from your smartphone or laptop device.
No matter what type of exercise you prefer, a little creativity and a WiFi or data signal can help you maintain your fitness. Now you can alleviate the stress caused by the coronavirus and its attendant disruptions with online fitness regimes.