More and more cases of fever and the common cold are being reported locally and nationally every day. A possible precursor to an incurable viral infection, the rampant fear is busy bringing the population around the world to a grinding halt. With Telehealth, you can consult a doctor online by staying safe indoors at beat the infection with speed and smartness.
Telehealth is way more than just a new buzzword in the Humanities. It is a new and improved model of healthcare that trumps over the traditional one in ways more than one. The most important facet of this development is that you are the star of the show at all times. You are the one who decides the online medium, the doctor, and the time of counseling.
What Is Telehealth and How to Switch to It?
The benefits are endless!
Welcome to Telehealth. An online consultation begins with your decision to try the new normal.
You would need your smartphone, a virtual health services app, data connectivity, and someone else besides you (if you do need). Once you have installed the app and validated your profile, you can go forward to select a doctor of your choice on the app and to discuss your health issue with him or her.
Telehealth refers to the structure of health-related services and information provided online using smartphone and telecommunication technologies. Patients from around the world can use it to avail of standardized clinical contact, care, advice, and expert intervention for a variety of health issues.
Pivoted on a sane use of Video Conferencing, it helps healthcare service providers like doctors and nurses to work for a greater cause and elevate operational efficiencies. This results in them offering a sharper focus on patient care and complementing the objectives with adequate revenues.
What Is Telemedicine in Healthcare?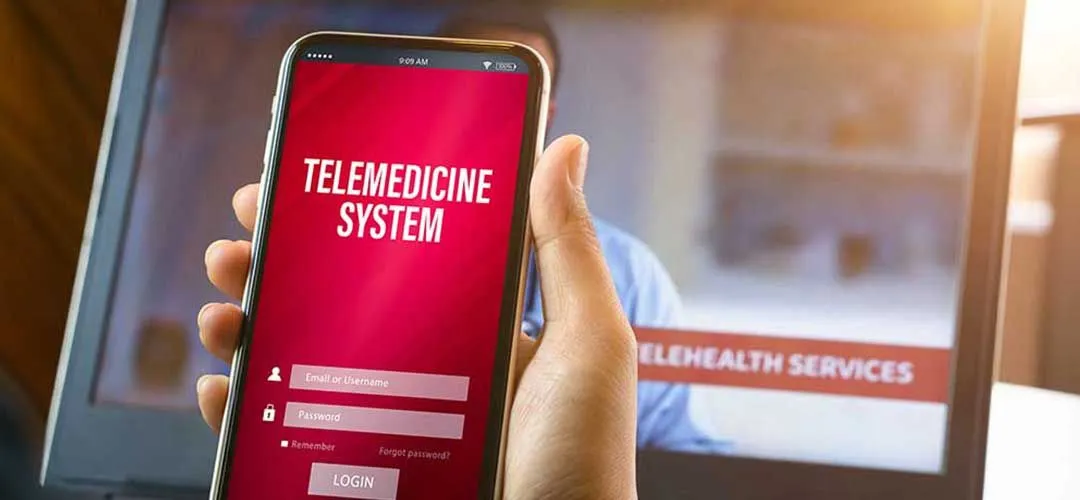 Telemedicine is a derivative of Telehealth. It refers to the process of enabling transmission of medical imaging, remote medical diagnosis, and medical evaluations through video-conferencing-based consultations via a digital medium. Since smartphones have become commonplace today, the majority of online consultations are taking place on these handheld devices.
This also explains the rise in the number of people seeking a doctor's appointment online. It is safer, easier, cost-effective, and perhaps a lot more effective than the next-door doctors. In these pandemic times, patients are anyways looking for safer alternatives, especially the ones that let them spend quality time with their families without being at a disadvantage.
Types of Online Healthcare Services
Telehealth is of two types: Asynchronous and Synchronous.
In the Asynchronous mode, patients can post their questions and ask for feedback on certain issues through software. While the doctor may respond with his qualified judgment in some time, there is no facility of interacting with a medical expert in real-time.
Synchronous Telehealth is the superior form of the two. It is based on a live, on-demand, two-way interaction through audio and/or video conferencing software. This software also allows for uploading of medical reports, prescriptions, and other required pieces of diagnosis in real-time.
Telehealth: Benefits and Challenges
Why you should go for an online consultation with a healthcare expert?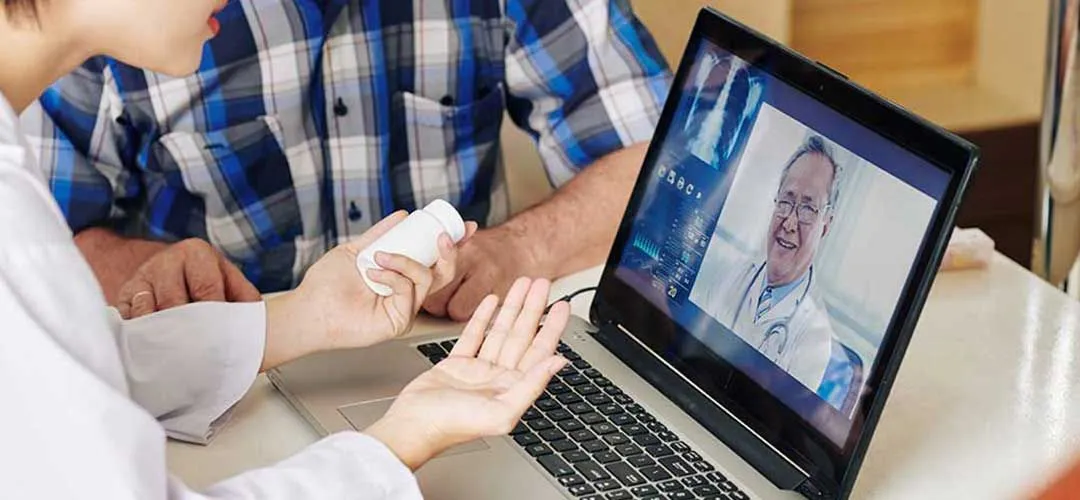 Telehealth, regardless of its distinctions, has the following benefits:
1. Prompt attention and addressal of health issues
2. Diagnosis of prospective threats can be determined with precision
3. Offers access to valuable information from the world's best experts
4. Saves cost and time overheads
5. Increases the efficiency of the end-user healthcare service providers
6. Patients with limited mobility can make better use of medical facilities
7. Is safe, secure, private, and affordable
8. Boosts patient engagement through expert monitoring at remote locations
9. Optimizes routine clinical processes and outputs
10. Can be pressed into use for patients based in locations where quality healthcare services are not available
There are flipsides to this newer and radically innovative model of healthcare services, but they are not without timely resolutions. Here are some of the temporary impediments that may be associated with Telehealth right now:
1. The disparity between payments and fee grades in different parts of the world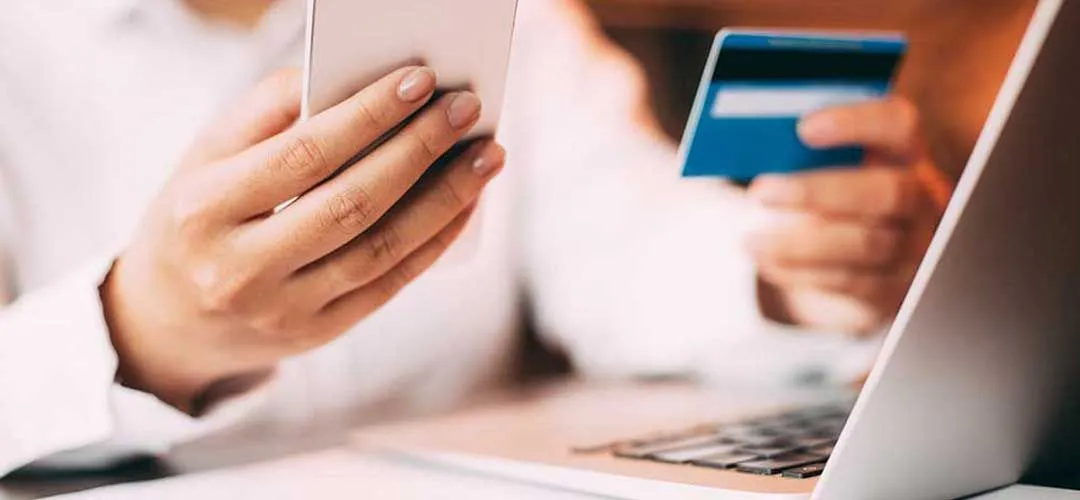 2. Misdiagnosis
3. Limited geographical implementation
4. Reduced care continuity (patients or doctors can opt-out anytime)
5. Difficult to offer to less tech-savvy people
Telehealth Video Conferencing Software
It is crucial to choose Telehealth Video Conferencing Software that offers the full spectrum of medical care facilities with a lesser installation size. Since they would be used on smartphones, it would be best to use a lighter app that combines all the goodness of the Synchronous version and then tops it up with foolproof privacy and safety measures.
Several top of the notch smartphone-based apps like MevoLife check the boxes above and also allow the patients to avail of free trials and to seek as many 'Second Opinions' as they want. Should you be interested in it, you can give them a shot from the Play Store or the App Store today!