Fun and Hard Work are two terms that usually do not go along very well together- they are often found sitting on the two extremes of human nature. However, the situation is different with fitness trainers. They are professionals who have spent their lives boosting their physical and mental strength to higher levels, and are looking to extrapolate the same qualities in others. Using a software-based approach can work wonders for those looking to target clients beyond their local scope.
Valued at USD 6 billion in 2019, the market for online personal training is expected to grow ten times by 2027. This newer market segment comes riding on customer-centric benefits like flexibility, a wider choice of trainers and modules, an option of unconventional disciplines like Yoga or Zumba dance, and the choice of interacting with an expert of one's choice at one's home or office.
If you are looking to expand your scope beyond your gym or fitness studio, taking a software-based approach can help you by a mile. It can help you multiply your presence to more than one client at a time and reach out to thousands to prospective ones around the world. It is easier than it sounds, though we advise you to venture into it only if you are qualified enough and have your training certifications in order.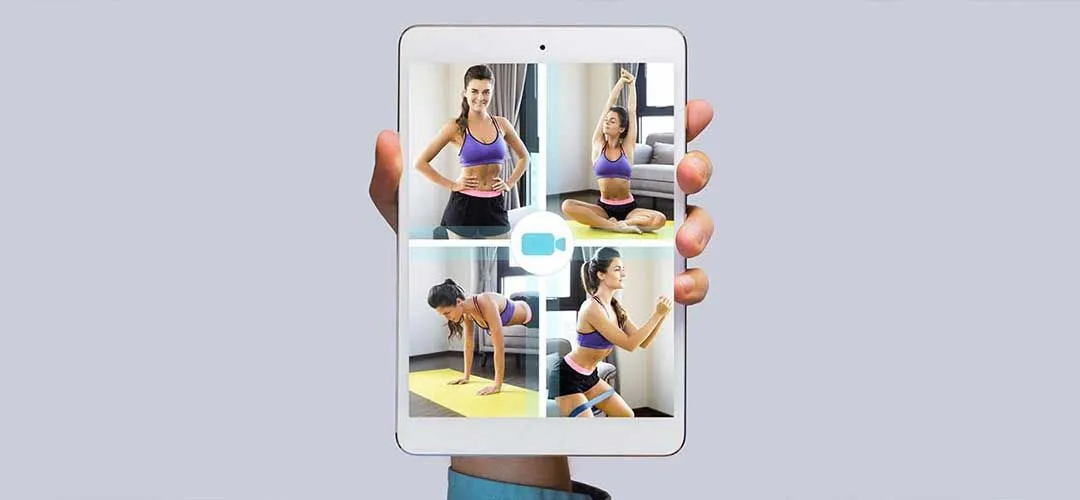 Benefits of Offering Online Fitness and Personal Training Sessions for Groups
Michael Jordan, the ace basketball player, had once remarked, 'talent wins games but teamwork wins championships.' That's one of the best descriptions you could ever find to justify the presence of like-minded professionals in a team. Surprisingly the benefits of offering such group-based training sessions are the same for both the service takers and providers. With consistent and collaborative teamwork, both the parties benefit from learning a lot about each other in much less time as compared to 1:1 sessions.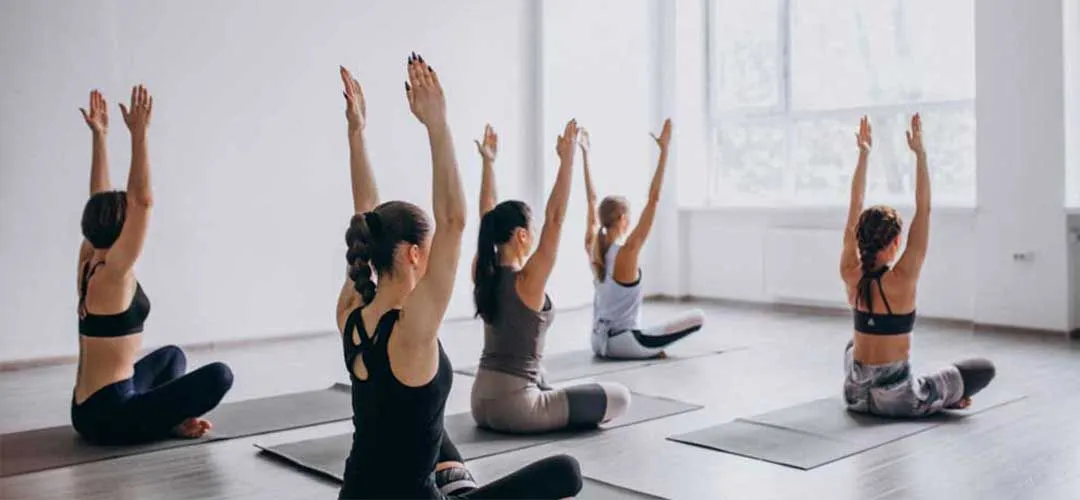 Here are some top reasons as to why you should rather focus on offering these sessions regularly:
1.Cuts out monotony
2.Brings all your clients on the same page
3.There is a marked increase in their motivation levels and sharpness
4.There are different workouts for different needs but everyone gets to do them
5.People in the same virtual group or session may become more familiar with others' requests
6.It fosters team building and mutual trust
7.It helps them push their limits
8.It motivates people to keep coming back
9.One may opt for different disciplines like Yoga, Zen, Aerobics, etc.
It also has huge time and cost savings for both the joiners and trainers. For clients who often find it difficult to join such classes either due to a hectic schedule, shyness, or budget constraints, group sessions are an obvious option because they cost less and still provide enough reasons for people to open up to their peers.
The trainers benefit by getting multifold returns on their one-to-one sessions. Offering a little bit of discount does not hurt them and their visibility only soars higher. With more experiences like these, a personal training expert could easily count on more returning customers and an increased income.
Special Case
The best way to look at it is through the lens of a Zumba trainer who offers her dance classes over the internet for various ends like weight loss, removing stress, or even just for fun. Think about one of her sessions in which she has several clients from overseas.
She could be offering simpler sessions and then slowly increasing the tempo over, let's say, the next 30 minutes. Being an energy-intensive dance form, she can be sure to give enough results even in this smaller time frame even with a huge difference in the Body Mass Index (BMI) profiles of all her service takers. They too feel motivated to run the race to the top with their friends.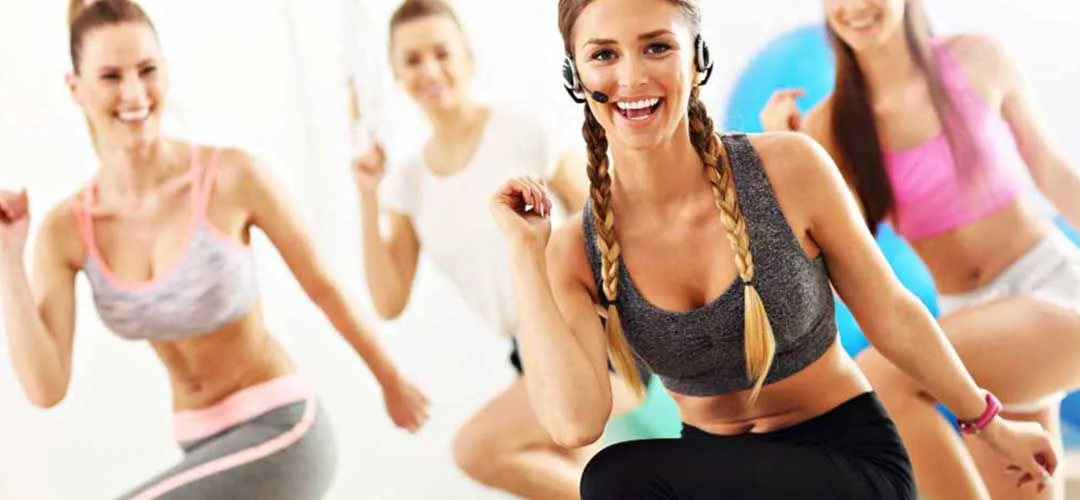 Offering Group Exercise Classes Virtually
The easiest way to get started with your first group-based fitness session is to announce it on social media. You can start by making a page for your services on all leading platforms like Facebook, Twitter, LinkedIn, and Instagram- and follow it up with a blog and website too, if possible. You can expect people to know you through a website, an email id, and a WhatsApp Business account. Starting with a free trial could help you get some early clients too.
But this approach is not comprehensive or foolproof.
There are a lot of gaps in the planning and execution phases. For example, how would it be available to another consumer or a group of new consumers who would ping you just when you are busy in a session? That's why you need to use a unified approach to offer your individual and group-based sessions. Here's how it works.
Using a Secure and Integrated Virtual Platform
You can start better by using a radically new idea of bringing your consumers online aboard this secure virtual platform and then offering them 1:1 or group-based sessions. This would cut out the need to depend on your studio or gym, and you can honor your appointment with them, even if you are sitting in your drawing room.
You also come across as professional and easily approachable to your current and prospective consumers. Your client management process is optimized for smoother workflows and you can accept and conduct such virtual classes at will. You can also create personalized or sample workout plans, videos, and datasheets for easier downloads.
Virtual Program Builders

Client Progress Tracking

Appointment Booking

Billing & Payments

Robust Client Profile

Business Email, Notifications & Push Alerts

Communication Desk and Chat Support

Business Promotion

Customer Loyalty Rewards Points

Social Channels & Client Ratings

MevoFit App for Clients
It is a client-facing app that you, as an online expert, would ask your clients to install on their phones so they could have ready, one-click access to you. You can also multiply your presence across several consumers by offering the option of recorded or live sessions for your discipline.
Online Marketplace: An idea you could use for your classes
Another top-class idea you could enjoy for your 1:1 or "crowd-based" training sessions is that you use this software for its online marketplace. This can offer you a boost in fishing for newer clients after you have imported your own on the platform.
You can count on this E-mart to be full of people who are looking for experts like you all the time from all parts of the world. All you need to do is simply keep yourself available to such aspirants and who knows if you could someday be instructing them about your workouts!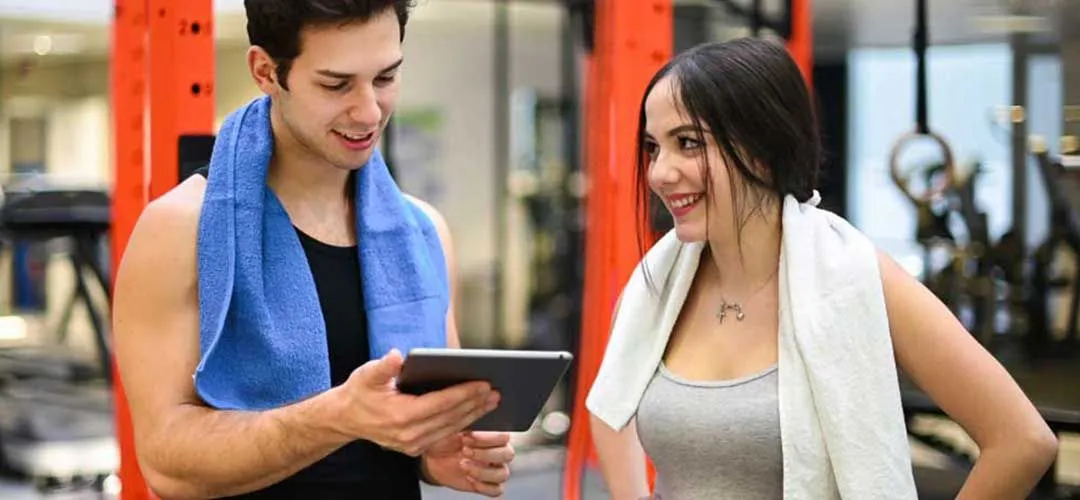 Using an API-First Approach to Offer the Best Healthcare and Fitness Experience
Minimize Input and Maximize Output: Match It Up With Revenues
Time is crucial. With the local competition growing and clients switching services, there is no better time than to go with the aforementioned integrated platform and use its Software for Fitness Trainers to take care of all your clients, bookings, and doing admin tasks. You can count on time and cost savings like never before, and use the advantage to expand your presence worldwide. Best of all, you can use this link to get started with a free 30-day trial today!