Salads are the healthiest and easiest food. Whenever someone tells you that they are losing weight, you will probably picture them eating salads. And you're not wrong, these people very often do eat salads- and sometimes they prepare and eat the most insipid of tastes ever.
But eating miscellany doesn't have to be boring and tasteless all the time. This is just why we teamed up with some of the world's best nutritionists to help you with some delicacies to help you bring closer to several types of salad dressings. They are delicious, nutritious, easy to prepare, and their constituents can be sourced easily from the supermarket.
We are here today with some delicious and low-calorie dressings that you can have every day and pep up your weight loss diet with some fresh produce and taste!
How to Make Salad Dressings at Home?
There are some smart ways to make your salad dressings at home. We can start with something as easy as the 'Jar and Shake Method' or go for the more detailed modes like Greek Yogurt Ranch Dressing, Chile Lime Dressing, Honey-Mustard Salad Dressing, and Italian Salad Dressing. The key is to have something that neatly complements the taste and look of what you are eating.
They all relate to different taste profiles and are usually meant for a variety of dietary practices, but there is one thing common in all of them. They are all very delicious and can be prepared quite easily. If you are an online fitness expert, you can safely recommend them to others who train with or under you.
Jar & Shake Method

Most of the easy salad recipes can be made at home using the jar-and-shake method. All you need to do is to grab a jar with a fitting lid, toss in all the ingredients, and shake until it looks like a well-blended salad dressing. Most dressings are meant to be a bit thick, but even thinner dressings will be fine.
There are a couple of recipes below that could be made smoother if you use a food processor or a blender, but you don't have to if you're fine with a chunkier dressing. You can also make the following dressings peppier with other ingredients of your choice too, and something like pepper or lime juice could be just the things to get started with.
Here are some healthy salad dressing recipes:
Greek Yogurt Ranch Dressing
A really good ranch dressing recipe is a safe bet for every salad.
By using a base of whole milk (1% to 10% fat) Greek yogurt, the topping is packed with healthy fat and protein. If you'd like to make the dressing lighter, you can use this low-fat yogurt. You may also skip it altogether too if you think it will make the dressing too thin.
Ingredients
3/4 cup whole milk plain Greek yogurt

1 clove finely minced garlic or 1 tsp garlic powder (not both)

1/4 cup fresh minced parsley, or 1 tbsp. dried parsley (not both)

1/4 diced medium onion or 2 tsp onion powder (not both)

2 tbsp. fresh minced chives

1 tsp salt

1/4 tsp black pepper

2 tsp Dijon mustard

Juice of 1/2 lemon
Chile Lime Dressing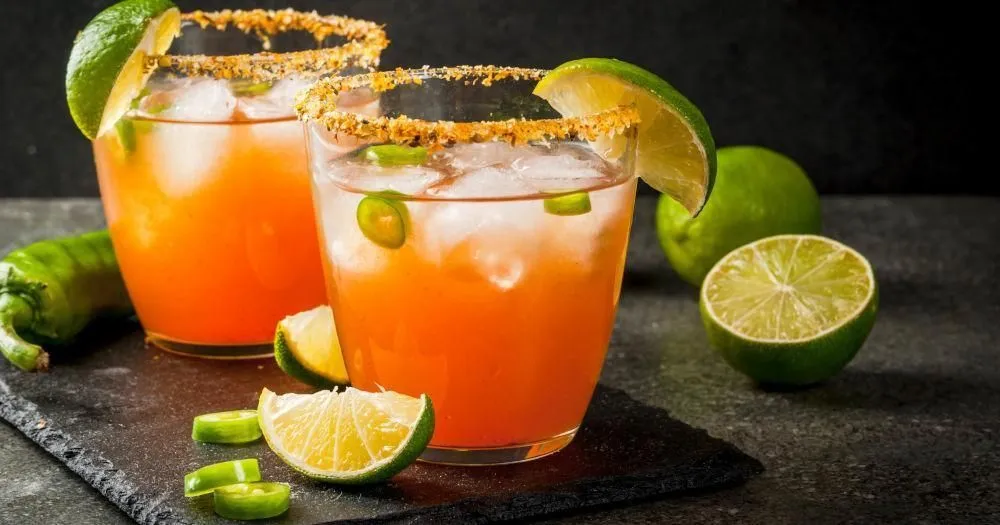 As one of the best salad dressings available, it fits the bill for even those who are not a huge fan of salads. It is bright, spicy, and a bit citrusy. You would find it perfect for taco salads, marinating shrimp, or just about anything that contains beans or any other fiber-rich food.
Expert tip: Check out this guide to stay healthy and fit
You may take this if you are down with some digestive or gastrointestinal disorders. Since it contains vinegar and lime juice, it will ease the discomfort by curing constipation and driving out the toxins from your body. We recommend you use Himalayan black salt for better results.
Ingredients
2 medium-sized limes

1/4 cup red wine vinegar

1 tbsp. soy sauce

1 tbsp. honey

1/3 cup extra virgin olive oil

1 clove garlic, finely minced, or 1 tsp garlic powder (not both)

1/2 tsp red pepper flakes

1 tsp ground cumin

1/2 tsp Himalayan black salt
Honey-Mustard Salad Dressing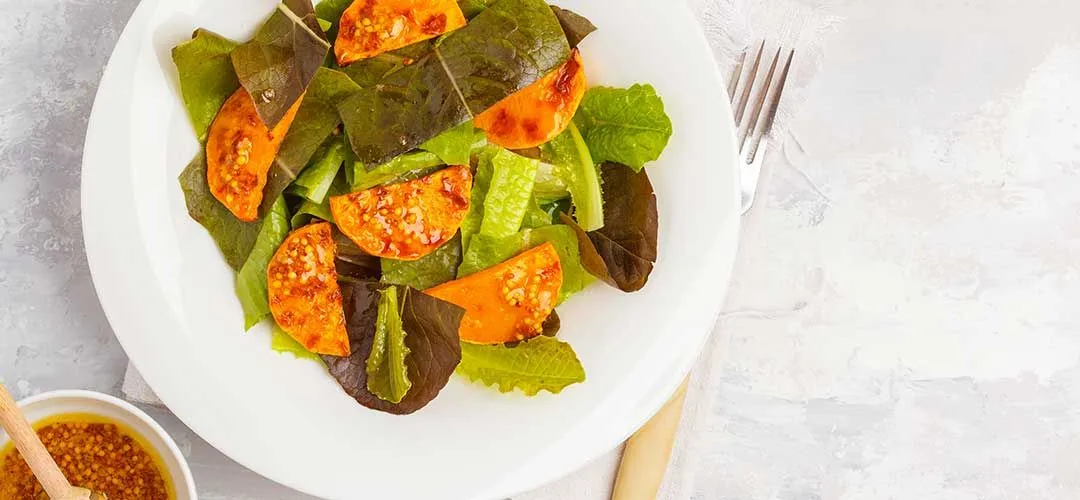 Honey-mustard is sweet and tangy and makes up for one of the most versatile toppings out there too. It's good on pretty much any salad, but also on chips, dipping pizza, or dipping vegetables like celery or carrot. Honey-mustard is a go-to for anyone who doesn't feel like going to the store to find ingredients because you probably already have most of it in your house.
It is also low in calories and can help you a great deal with weight loss. As a healthy salad dressing recipe, the below-mentioned procedure can help you immensely if you back it up with a proper fitness schedule and supporting dietary practices.
Ingredients
1/4 cup Dijon mustard

1/4 cup honey

1/4 cup apple cider vinegar

1/4 cup extra virgin olive oil

1 tsp salt

1/4 tsp black pepper
Italian Salad Dressing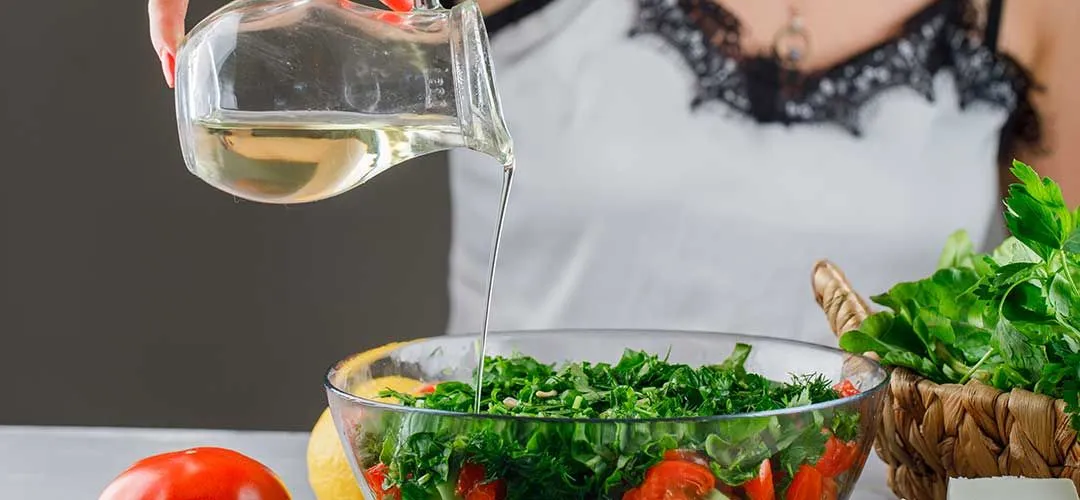 It seems like everyone has an Italian salad dressing recipe they swear by, and this is our favorite. It's not as sweet as many of the ones you'll find on the store shelf, it's packed full of herbs and has a nice, nutty flavor thanks to a good dose of Parmesan cheese.
Also read: How to enjoy being fit like the French do?
Because of that, it's also lower in calories than most dressings you'll find in the supermarket. This dressing is good for side salads, antipasto salads, dipping bread-sticks, and anything with chicken. The salad ingredient list is as follows:
Ingredients
2/3 cup olive oil

1/4 cup red wine vinegar

3 tbsp. finely grated Parmesan

1 tbsp. fresh minced parsley, 1 tbsp. dried parsley (not both)

1/4 medium onion, diced, or 2 tsp onion powder

Juice of 1/2 lemon

1 tbsp. fresh minced basil or 2 tbsp. dried basil (not both)

1 tbsp. fresh minced oregano, or 2 tbsp. dried oregano (not both)

1 clove garlic, finely minced, or 1 tsp garlic powder (could do both if you'd like more of a garlic kick)

1 tsp honey

1 tsp salt

Pinch of black pepper
Pomegranate Spinach Salad
The last among the types of salad dressings today variety is this one- Pomegranate Spinach Salad.
It has a truckload of nutritious constituents and playing with all these different ingredients and their flavorful textures shall soothe your gastronomic issues. In addition to its great taste, the recipe gets ready in just a few minutes. It's perfect for a starter at lunch or even as a light dinner if you're on a weight loss program.
Ingredients
1 (10 oz.) bag baby spinach leaves, rinsed and drained

1/4 red onion, sliced very thin

1/2 cup walnut pieces

1/2 cup crumbled feta

1/4 cup alfalfa sprouts (optional)

1 pomegranate, peeled and seeds separated

4 tablespoons balsamic vinaigrette
Method
Place spinach in a salad bowl. Top with red onion, walnuts, feta, and sprouts.

Sprinkle pomegranate seeds over the top, and drizzle with vinaigrette.
Nutritional Info
Serves 4
Nutritional value per serve:
Calories 275kcal,

Fat 21g,

Carbs 14.7g,

Protein 9.5g
It's time you choose to go for your weight loss goals faster with these dressings and toppings. We recommend you try these delicious and nutritious types of salad dressings. You can always note that you do not have to eat them just as they are- for you can also eat them alongside your breakfast and dinners, and still have that satiated feeling every time!