Balsamic Bruschetta is an all-time favorite amongst all age groups. A native Italian dish, it is usually served as an appetizer with other meals. It is also one of the simplest and easiest dishes to make and to tantalize the tasting buds.
Did you know? People who don't like tomatoes might still like this Italian bruschetta recipe.
Italian Balsamic Bruschetta with Cheese Recipe
It's like some magic, magic of ingredients like fresh basil, balsamic vinegar, olive oil, and that heavenly Parmesan or Mozzarella. When you whisk all these together with the tomatoes, it turns into food heaven. You can use any nice French bread and top it with your favorite toppings.
This is one of the most lovable and wanted recipes and greatly enjoyed especially when served with a round of light mocktails. It's a very simple appetizer that can be made even with very little time in hand, which makes it just perfect for that impromptu get-together at home.
Also read: Food and Mood: How to care for yourself during COVID-19?
It tastes best if the mixture is left for 1 to 2 hours before serving, this helps to blend the flavors. Bruschetta is also a wise choice to indulge in as it is less in calories.
Ingredients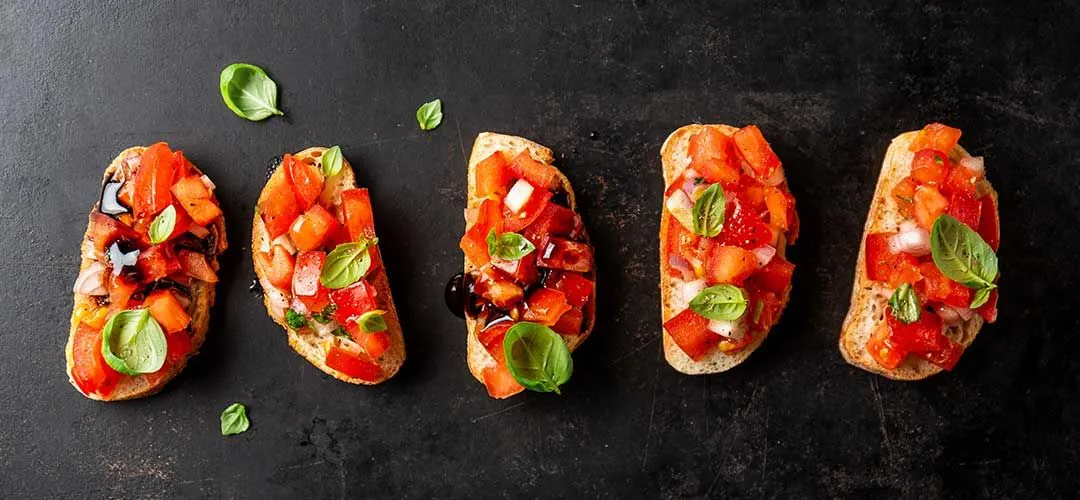 8 Roma (plum) tomatoes, diced

1/3 cup chopped fresh basil

1/4 cup shredded Mozzarella or Parmesan cheese (optional)

2 cloves garlic

Minced1 tablespoon balsamic vinegar

1 teaspoon olive oil

1/4 teaspoon kosher salt

1/4 teaspoon freshly ground black pepper

Chopped olives

1 loaf French bread toasted & sliced
Method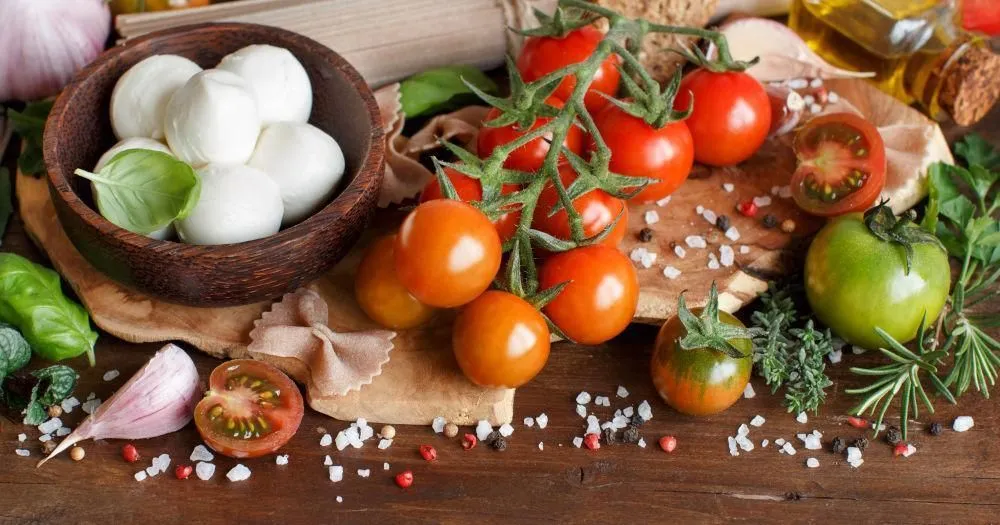 In a bowl, toss together the Tomatoes, Basil, Olives, Mozzarella or Parmesan cheese, and Garlic. Mix in the Balsamic Vinegar, Olive Oil, Kosher Salt, and Pepper.

Serve on toasted bread slices.
Nutritional Info
Serves 8
Nutrition per Serving:
Calories 192Kcal,

Fat 2g

Carbs 34g,

Protein 8.2g
We welcome you to try this amazing cheese and bruschetta recipe today. To know about kore such recipes, download the MevoFit app from the iOS App Store or Google Play Store.