Healthy Vegetarian Recipes for Weight Loss
Vegetables, especially organic produce, are just the most nutritious and delicious answer to your weight management issues. Battling a muffin top or flabby arms or thighs is never a good experience, and our lack of discipline for food can cause more troubles than we can imagine.
Regardless of where you stand with your fitness journey, we are taking a smarter way out today. We are offering two delicious vegetarian weight loss meals that you can have in the breakfast or as snacks to have your fill with nutritional food without worrying about any downsides.
Attention:Why Is It Important For Fitness Clubs And Trainers To Go For A Virtual Environment?
Medley of Roasted Vegetables
This recipe of healthy roasted vegetables is easy to make and can be prepared just as you want. There are no specific ingredient rules and you can use just about any organic produce that you prefer. You may serve it with your favorite main course, brown rice, or just some quinoa, and it will be as good as ever.
Tip: You may add some balsamic vinegar, lemon, or even some soy sauce to add a more tangy taste to it.
Ingredients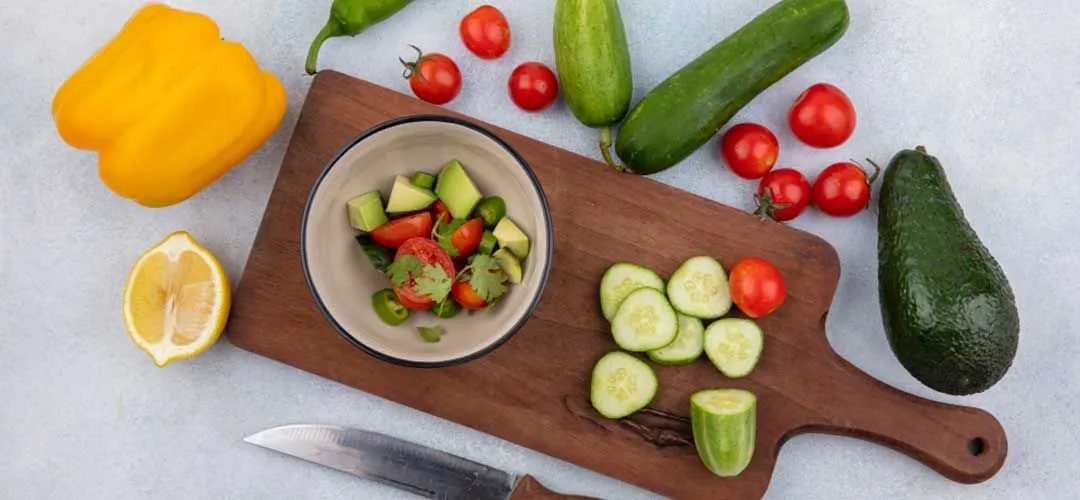 1/2 small butternut squash, cubed

Salt & black pepper
Method
Preheat oven to 475 degrees F (245 degrees C).

In a large bowl, combine the squash, red bell peppers, sweet potato, and potatoes.

In a small bowl, stir together thyme, rosemary, olive oil, vinegar, salt, and pepper.

Roast for 35 to 40 minutes in the preheated oven, stirring every 10 minutes, or until vegetables are cooked through and browned.

Serve hot.
Nutritional Info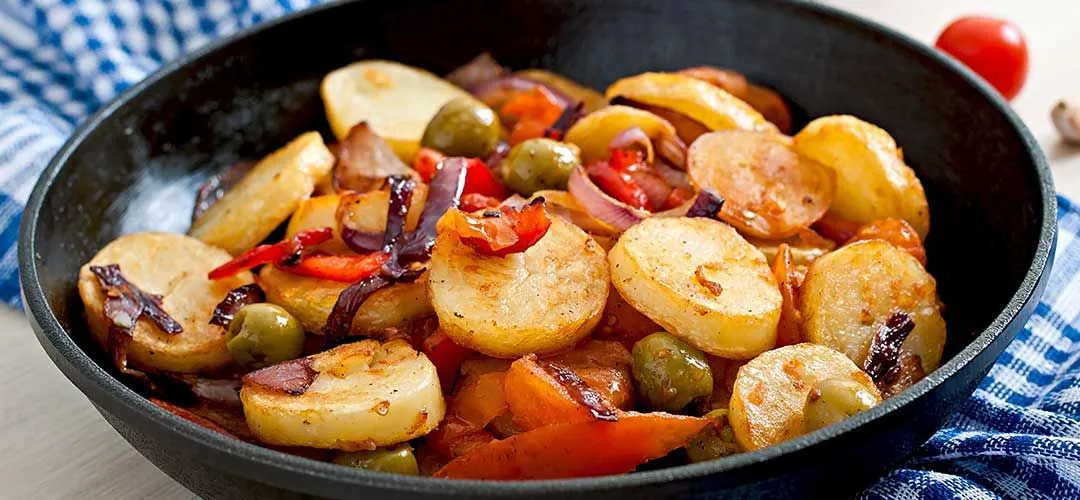 Serves 6
Nutritional value per serve:
Hot & Spicy Stir-Fried Tofu with Mushroom
Nowadays there is an increasing demand for tofu. Normally it is considered a healthier replacement for regular cottage cheese but there is more to know about this super soybean product. The tofu was originated in China and has a wet texture and is smooth, soft, and spongy.
Not only the soybean product is full of calcium, iron, magnesium, vitamin E, and is cholesterol-free but it is extremely low on fat and calories too. Today, we planned to make a dish with tofu as the key ingredient. The dish is not only packed with healthy nutrients but is extremely tasty as well.
Ingredients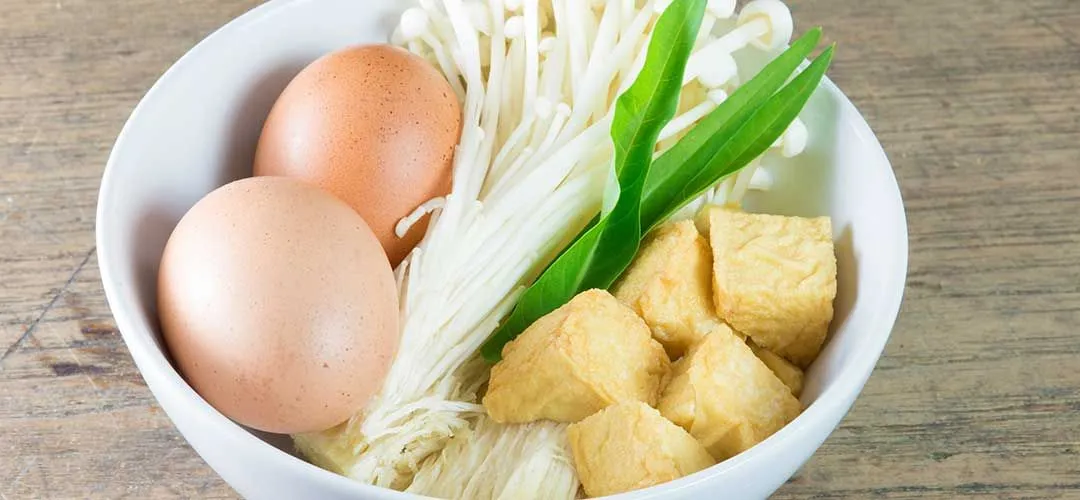 Salt & white pepper – As per taste
Method
Soak dried shiitake mushrooms in 1/2 cup water until soft.

Add ginger, sea vegetables, mushrooms, scallion, wine, and tofu, and simmer for 10 minutes.

Add soy sauce, sautéed onions, red pepper flakes, salt, and pepper.

Simmer for about 5 minutes & serve.
Nutritional info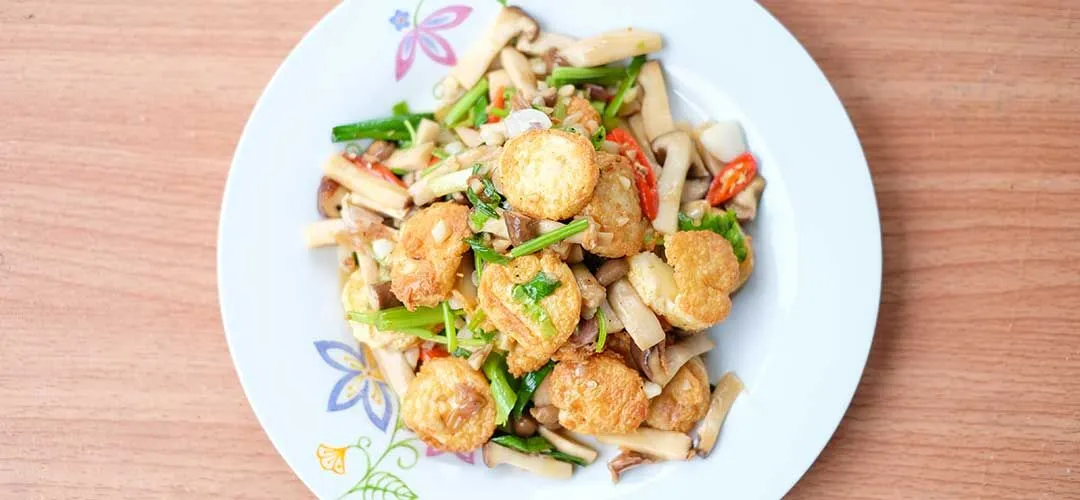 Serves – 4
Serving size – 3/4 cup,
Calories per serving 110kcal,

Potassium 120mg,
Vegetarian Recipes to Lose Weight
Our nutritionists have recommended these two vegetarian recipes to those health-conscious fitness professionals who are looking to lose some extra flab off their bodies. The two breakfast or snacking options are packed with a lot of proteins, vitamins, and fiber to help you have your fill without indulging in unhealthy practices. We ask you to try them at your place today and enjoy the amazing health benefits with them!