Are you ready to step up and get serious about your fitness? This is high time. Online Personal Training is helping people achieve their active lifestyle goals with flexible and affordable coaching online. Now you can work out anywhere, anytime with the support of a certified personal trainer. So what are you waiting for? Let's begin.
Are you wondering whether this kind of coaching will work or not? Below we've outlined everything you need to know about Online Personal Training and exactly what to expect when you sign up. No hidden surprises, just your chosen dedicated coach helping you stay motivated, on track, and crush your goals in no time.
Let's Get You Started with Your Fitness Journey
Find an online fitness expert that can help you reach your goals. Once you've your chosen trainer, get in touch and go through an initial questionnaire to learn more about your current fitness status and your goals going forward. Don't worry, this will be fun! It's a good chance for you to ask your trainer any questions you have too.
From there, you'll be able to receive custom programs and workouts that your trainer designs for you. You can let your trainer know what equipment you have access to so they can make sure you have what you need to perform all the moves.
The great thing about Online Personal Training is that you can take it one month at a time. There are no long-term commitments involved that you can't get out of. You can cancel at any time and your training will stop at the end of your current billing cycle.
Don't worry, you'll still get access to any training content your trainer has sent you while you were working together. You can also try different trainers as your needs change!
It's Future of Fitness : Online Fitness Programs for Life
Your online fitness trainer will spend time preparing expert training content for you, like custom training programs, workouts, and exercises. They will also spend time working with you in-app answering any questions you have along the way, and reviewing your progress to provide feedback and plan future training for you.
Compared to training with a personal trainer at the gym, a month of training online is about similar to an in-person session! This is lots of time dedicated to you and your training, so we are confident you'll see lasting results.
Virtual Fitness Trainer Is Your Online Fitness Buddy
If you're like most people, you've been spinning your wheels in the gym, working out week after week without seeing any real progress. You've tried "confusing your muscles" with different workout routines, eliminating bread and pasta from your diet, taking fat burners that make your heart race… but no matter what you do, nothing seems to work the way you need it to.
Of course, you're not alone. The sad truth is that even after months of consistently working out, most people have nothing to show for it.
Even if your goal is to create your own workouts and exercise by yourself, hiring a trainer for a few sessions offers the benefit of helping you learn the right way to perform a new exercise. This is especially true if you're new to strength training and need to practice.
A Trainer Can:
Bring in targeted exercises:
This knowledge is gold, especially for the home exerciser. Knowing a variety of exercises that target different muscles allows you to create your own workouts.
Demonstrate good form:
To get the most out of your workouts and avoid injury, you need to do each exercise in a certain way. A trainer can offer cues to help you get your body into the right position to ensure you are doing each move correctly (and safely).
Show you how to lift weights:
A trainer can help you decide how often to lift weights and how to choose your weights, sets, and reps. They can create a variety of workouts for you to continue doing when you're ready to go out on your own.
Teach you about muscles:
Learning about your muscles, as well as how they work, is essential if you plan to work out on your own at home or at the gym.
Provide workout support: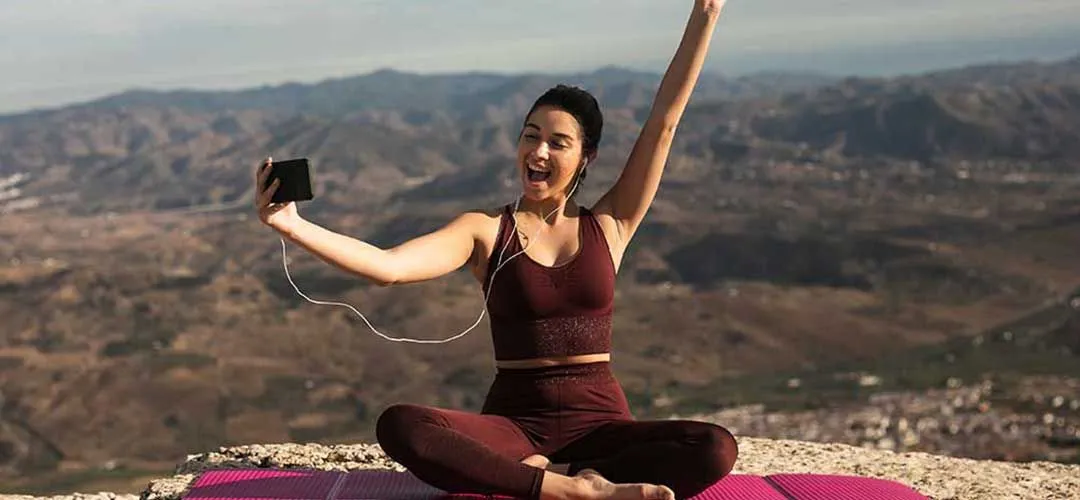 Even after you stop training, a trainer can still be an available resource. Most trainers are fine with you contacting them from time to time for advice and you can always go back to training at any time.
Before Goodbye
The online surge in searches for fitness classes grew as soon as we went into lockdown. The number of requests for alternatives by the audiences is increasing as well. The fitness trainers worked hard to place their own fitness classes online. The essence of the idea is to make people aware of fitness playing a vital role in every individual. Your trainer is dedicated to your fitness. Join an online fitness class now.