Fitness professionals usually swear by smoothies and burgers because they provide excellent pre- and post-workout energy spikes. As a delicious and energetic combo, it packs in a great deal of sweetness that can put you in a good mood, raise your blood sugar levels, and also satisfy your cravings to have something different from the regulars.
The duo also comes riding on a high dose of vitamins, proteins, fiber, and a lot of healthy calories. While they also contain enough carbs, yet they won't hurt you because you are anyways going in for (or coming from) a hectic workout session. Your muscles could use some extra energy to keep running.
Milk or organic shakes in particular are good for weight loss, and we are thus offering you a delicious recipe in this blog. This health drink shall help you get the most of your next workout and would also pep up your tired muscles quickly. The key to getting the most of this amazing fitness and muscle-building diet is to stay consistent with it.
Tip: Are You Having Your Smoothie Right?
How to Make a Fruit Smoothie?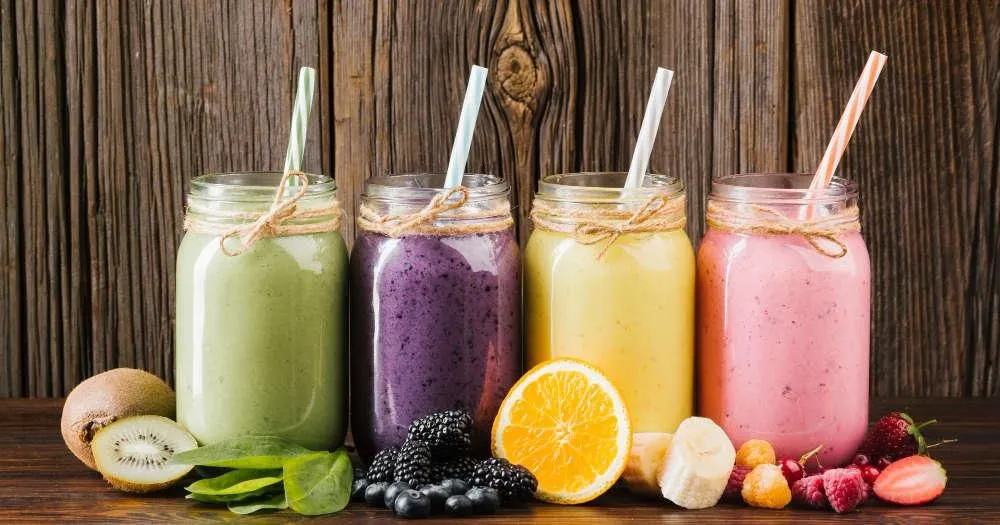 Since it would take you some time to prepare for and make a burger, we recommend that you start with a fruit shake first. They are delicious taking them early morning or in the evening can increase your intake of fruits and vegetables, and provide you with a wide range of nutrients.
Do smoothies help with weight loss?
Smoothies are great for weight loss because they are loaded with all the goodness of Mother Nature. Today we have one such delicacy that is a powerhouse of nutrition because it is made of succulent, summer-ripe blueberries, and banana. Tiny, round blue-purple blueberries have long been attributed to longevity and wellness.
Blueberries Nutrition facts:
Blueberries are loaded with fiber, potassium, folate, vitamin C, vitamin B6, and phytonutrients. Every banana has only 105 calories, 27 grams of carbs, 3 grams of satiating fiber, and 14 grams of sugar. It is true that compared to other fruits they do have slightly high calories and carbs but sticking to one five-inch portion a day will not harm anyone.
Banana Blueberry Soy Smoothie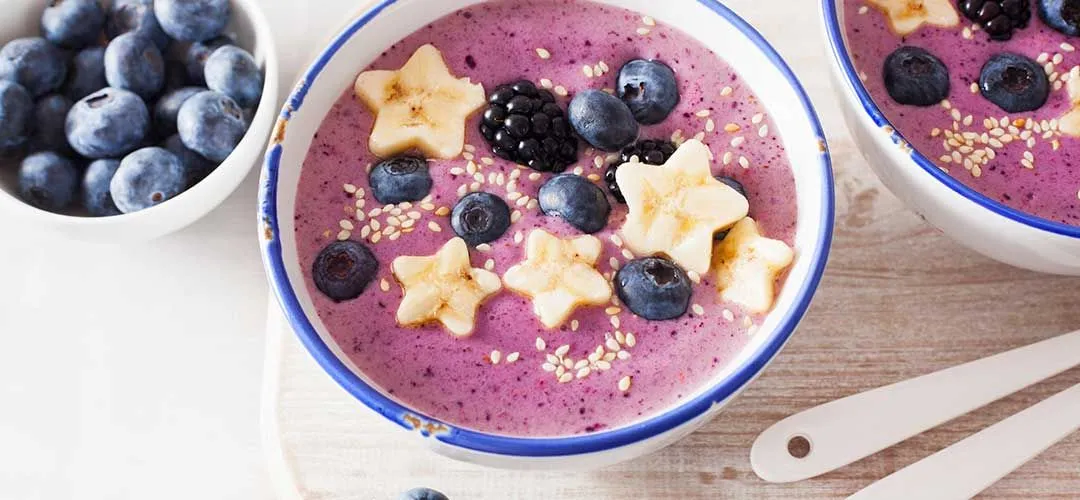 Here's how you can get started with the delectable 'banana-blueberry-soy shake' in just 5 minutes. Ingredients
½ cup frozen blueberries

½ sliced banana

1¼ cup of soy milk (light)

1 tsp vanilla extract

2 tsp sugar/honey
METHOD
Blend 1 cup of milk, the blueberries, banana, sugar or sweetener, and vanilla extract until smooth.

Add up to ¼ cup more milk if a thinner smoothie is desired.

Serve chilled.
Nutritional Info
Serves: 2
Calories per serving 125kcal, Fat 1.5g, Carbs 25g, Sugar 11g, Fiber 2g, Protein 3g
Our favorite oatmeal burger recipe is up next, and remember, it teams up best with the oatmeal burger mentioned above. Let's get on to the second part of this delicious treat!
Best Ever Vegan Oatmeal Burger Recipes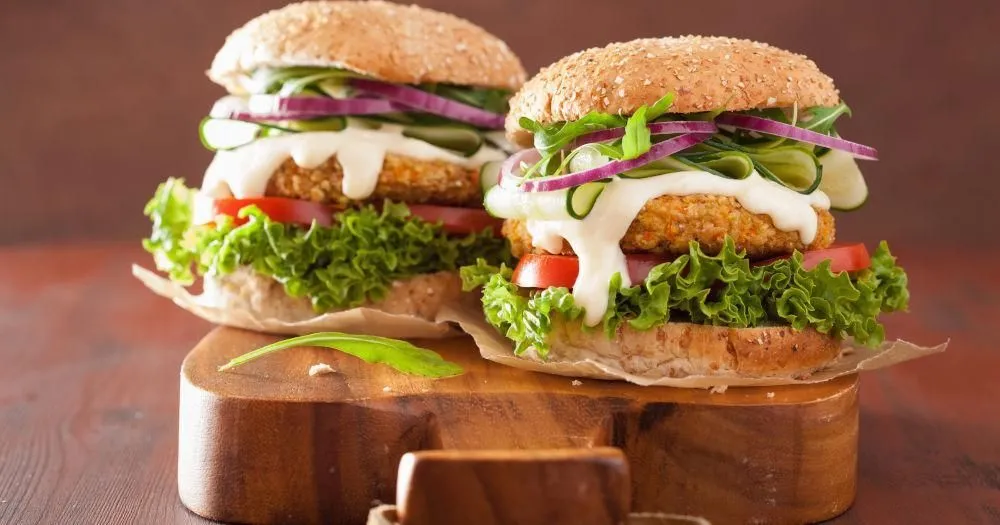 How about you have a veggie burger for dinner tonight? Don't worry about the calories as today we have got the recipe of 'Ultimate Vegan Oatmeal Veggie Burger' that is full of healthy ingredients, loaded with flavors, and is a perfect option for people aiming for weight loss.
Check out this mouthwatering burger recipe now –
Ingredients
1 tbsp extra virgin olive oil

1/2 cup onion

1/2 cup carrot

1 celery

1/4 cup grated zucchini

1 cup cooked brown rice

1.5 cup quick oats

1/2 tsp garlic powder

1/2 tsp cumin powder

1/8 tsp cayenne powder

1 tbsp yeast

1 packet of extra-firm tofu

1 tsp all-purpose vegetable seasoning

1/2 cup water

2 tbsp soy sauce

Breadcrumbs
Method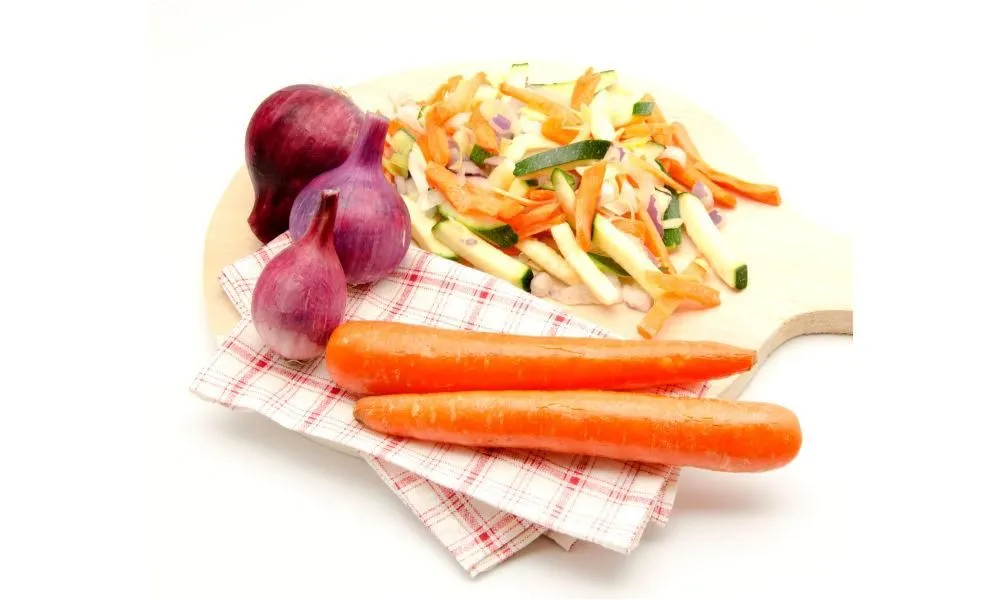 Heat 1 tbsp of extra virgin olive oil in a medium skillet.

Add onions, carrots, celery, and zucchini to it.

Sauté over medium heat until the onion is clear.

Remove from flame and add brown rice, oats, and seasonings.

Mix well and add finely mashed tofu.

In a small bowl, combine all the liquid ingredients and stir to mix. Pour the rice mixture over it and stir until moistened and evenly mixed.

Shape into 8 evenly sized patties. Dredge each patty in breadcrumbs and coat it on both sides.

Place the patties on a baking sheet that has been sprayed with a non-stick pan, then spray the tops of each patty.

Bake in an oven at 375-degree Fahrenheit for 15 minutes.

Turn the patties over, spray the tops with the cooking spray, and bake for another 20 minutes.

Remove the pan from the oven and let them sit for 5 minutes.

Serve with buns.
Nutrition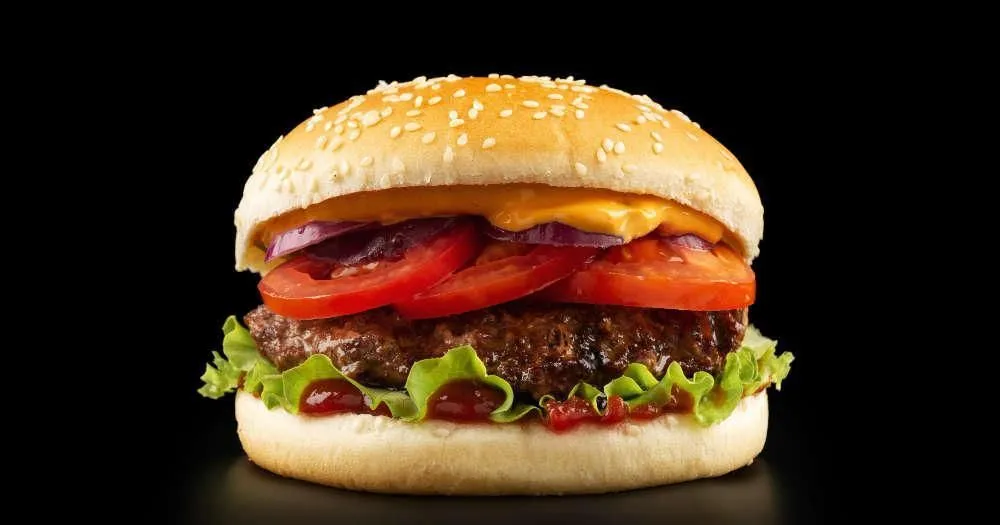 Calories 127 Kcal, Fats 1.5g, Carbs 24.2g, Protein 5.2g
Calories 127 Kcal, Fats 1.5g, Carbs 24.2g, Protein 5.2g
Try These Delicious Recipes Today!
You can take this oatmeal burger and soy smoothie combo with you to your gym (here's some help to get the best of the workouts). These are some of the most perfect gateways to satisfy your hunger and to give you the much-needed boost- and they do not take a lot of time to prepare either. We also welcome you to download the MevoFit app for your Android smartphones or iPhones to know of more such healthy recipes.