Weight loss doesn't have to be bland and tasteless- it should rather be tasty and easy to cook. The only rule that you need to remember while having a fitness-centric breakfast is that your calorie intake should be nearly equal to your calorie expenditure. If you are following this rule to the T, you can rest assured that your excess flab would find itself in a spot of bother.
Our virtual wellness experts have recommended two diet breakfast ideas that you could use today to satiate your early morning hunger with enough nutrients. These diet options are easy to prepare and have little to no bad calories, and they are miles away from those stale soups and boiled stuff that you can't eat.
These two organic delicacies are Spinach Cyclone and Baked Healthy Creamy Avocado Fries. They are your next healthy green breakfast of smoothie and fries, and we suggest you explore them today. They are also easy to make and that you would not need a lot of ingredients to make them anyways.
Spinach Cyclone | Healthy Green Breakfast Smoothie Recipe
No healthy and weight-loss friendly breakfast could be completed without spinach. This green, leafy, high-iron, and high-fiber vegetable isn't just good for salads. You can also create a delicious way out to drink it every day.
Also read: 9 Foods You Should Not Eat When Trying To Lose Weight
The powerful combination of Greek yogurt and chia seeds gives it a nice and creamy texture and helps you not taste any of that spinach or the leafy green remnant in this smoothie. It is just the perfect way to get that extra dosage of veggies in your daily breakfast.
Also read: How to have more vegetables in your daily diet?
Ingredients
2 cups fresh baby spinach

1 cup sliced kiwi

1 banana, cut up

½ cup plain Greek yogurt

¼ cup chopped fresh pineapple

¼ cup fresh orange juice

2 Tbsp. chia seeds
Method
In a blender, combine spinach, kiwi, banana, yogurt, pineapple, orange juice, and chia seeds.

Cover and blend until nearly smooth, scraping sides of blender if necessary. Divide smoothie into two glasses and top with additional berries if desired.

This preparation is enough to serve 2 persons. This delicious Spinach Cyclone is surely a healthy green breakfast smoothie that would team up just as well with the following organic recipe that we are telling next. For the starters, you can know that it requires some baking and that would be enough to sail you through.
This preparation can serve 2 persons
The delicious Spinach Cyclone is surely a healthy green breakfast smoothie that would team up just as well with the organic recipe that we are telling you about next. For starters, you can know that it requires some baking too but it won't be long enough.
Baked Healthy Creamy Avocado Fries Tasty Recipe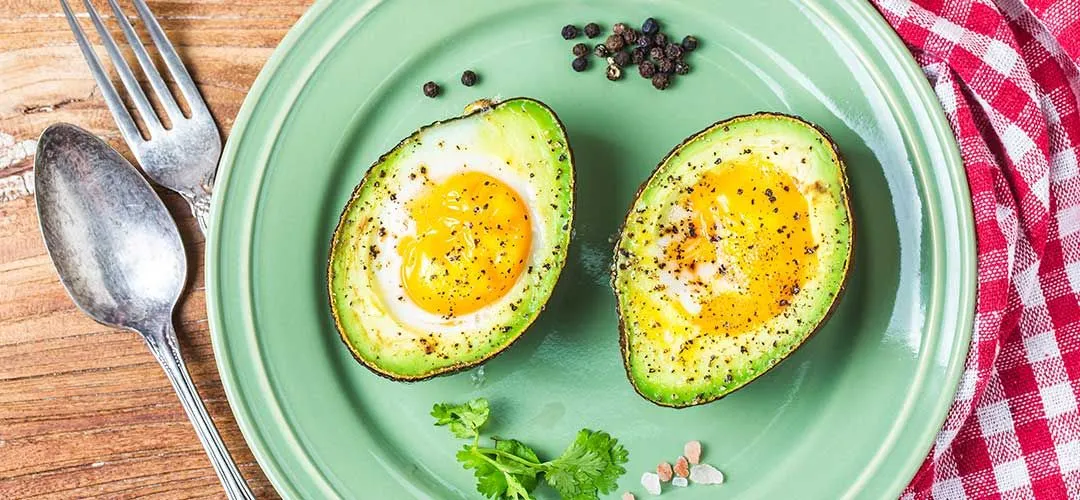 Avocado fries are the perfect answer to those stale salads and boiled stuff that you just can't stand anymore. So you can simply make some delicious fries of this amazing Mexican fruit to make delectable Baked Healthy Creamy Avocado Fries.
The best thing is that you won't need to be a master chef to make this diet recipe. All you would need is an oven and some free time to get going with a food option that can help you have your fill without swelling your muffin top.
Also read: Have You Given Up On Your Trendy Lifestyle?
Ingredients
2 Firm ripe avocado, sliced into wedges

1/4 cup Flour

2 Large eggs

1 1/4 cup Breadcrumbs

Salt & pepper as per taste

Oil to fry
Method
Preheat oven to 200° F.

In a medium saucepan, heat 1.5 tsp oil at 375° F.

Mix some flour with 1/4 tsp salt on a shallow plate.

Put eggs and breadcrumbs on separate shallow plates.

Dip avocado in flour, scrambled eggs, and breadcrumbs to coat.

Set on 2 plates in a single layer.

Fry a quarter of avocado slices at a time until deep golden, 30 to 60 seconds.

Transfer slices to a plate lined with paper towels.

Keep warm in the oven while cooking the remaining avocados.

Sprinkle with salt & pepper to taste.
Nutritional Info
Calories 271 Kcal, Fat 21g, Protein 5.5g, Carbs 16g, Fiber 2.1g
Go with These Healthy Breakfast Recipes to Lose Weight Faster

As you can see from above, these recipes do not cost a lot of ingredients or time to make but they can surely zing up your daily breakfast with a lot of home-based organic freshness. You can start preparing even 30 minutes before your scheduled time to prepare them.
These dishes are made of organic and fresh produce, and their high nutritional value only peps their taste by a mile. Persisting with these and other weight-loss recipes available on our blog will help you stay in shape in a better and faster manner.
Download the MEVO app available on Google Play Store and iOS App Store.