The First World War was setting in amidst a lot of chaos and apprehension. People were scared of how their finances would pan out in the near future and if there was a recourse they could take. The eminent Austrian political economist, Joseph A Schumpeter was asked about his views on how entrepreneurship could change the business dynamics in a post-war era. The genius thought long and hard and replied, "Profit is the payment you get when you take advantage of the change."
This quote holds even to this day, even though there is no sight of any natural or man-made calamity of similar scale now. Professionals are also gunning for dynamic and less traditional models of service to boost their visibility and acceptance online in a tech-savvy world, and it sure seems like a change is brewing up. This change has catalyzed the rise of virtual healthcare and fitness services in this decade.
Hinged on a ubiquitous element of ease and simplification, it is bringing professionals nearer to their clients, independent of their time zone and location variables. If you too have migrated your services to such a secure and integrated online platform, this blog post is all about how you can maximize your lead there and convert it into quantifiable terms.
PS: If you'd like to migrate your services to such a platform, please follow this to get started today.
Managing Your Financials through Automation
Let's assume you have migrated your services to the aforesaid online platform and are now all set to attract and serve your clients. You might even be serving a certain number of them every day as per your time and availability, but it is how you are accepting payments from them that shall be the most crucial factor of your long-term survival there.
Most home or small business owners would go ahead with a tailor-made solution in direct relation to their service model. They choose just about any accounting application to automate the influx of their payments and other monetary assets as follows:
1. Receive bills and payments online
2. Create invoices and acknowledgments
3. Offer a template-based format for billing purposes
4. (Manually) Track billing and unrealized payments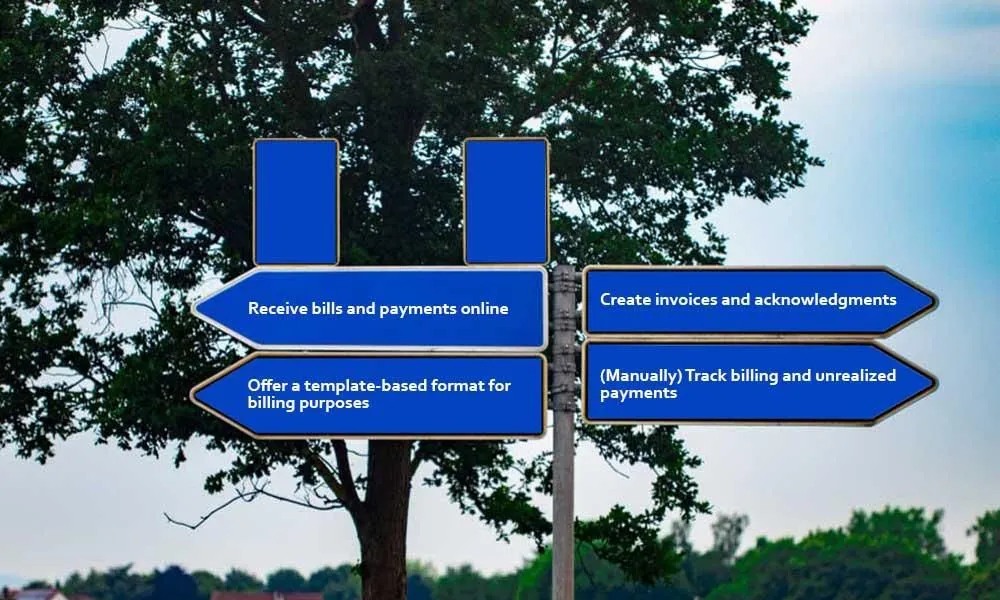 These are some of the simplest features that every billing or payment software comes with. These feature sets would satisfy the needs of most professionals. However, we strongly believe that it won't serve your needs because it would not be attuned to how you work online for your healthcare and fitness services. Such service networks and payment models are poles apart from those in the traditional (read: localized offline) services.
Selecting a Billing Software for Small Business
As a small business owner, you would need to rely on a comprehensive solution that offers you the ease of mobility, personalization, and real-time syncing of all the updates on several cross-platform devices.
Since you would be offering your consultation virtually at an hourly or daily rate, an ideal online billing and payment software for you too should thus be tuned to handle the incoming revenues in a similar format. It should help you make or take payments, or schedule them, and offer reminders or sharable payment receipts to the clients.
Customization and flexibility are desired benchmarks too. So, if you are a healthcare professional who specializes in treating Ear-Nose-Throat (ENT) ailments, your chosen online payment software should set different consultation prices for different issues like fungal infections, ear wax removal, tonsillitis, and related surgical processes. The same may be further segregated for different days and times as per your availability too.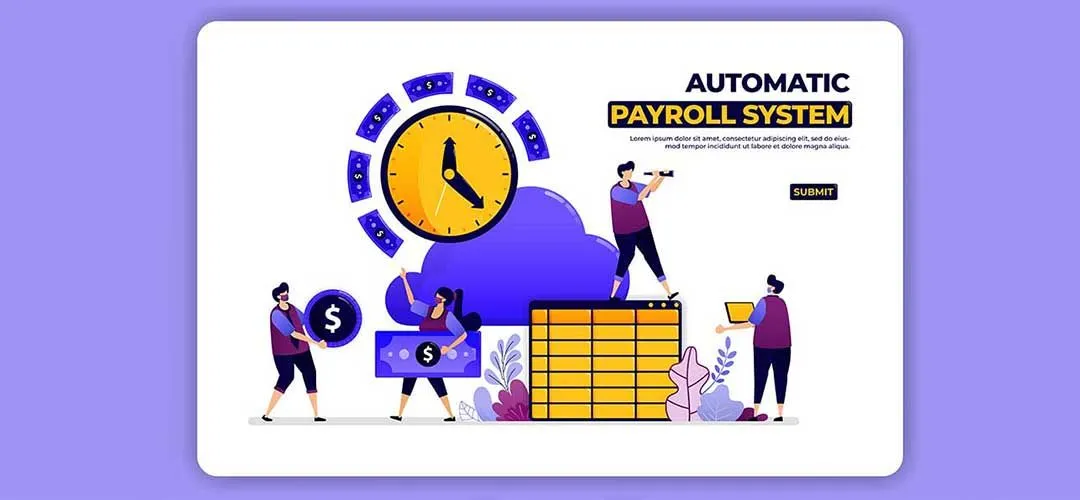 What's the Best Online Billings and Payments Software for Virtual Professionals?
There is no shortage of such software suites in the consumer market nowadays. However, we would like you to choose a solution that offers the following strategic benefits:
1. A real-time data of paying and returning clients
2. Send timely reminders about subscriptions
3. Multiple payment options like credit cards and internet banking
4. Creating template-based invoices
5. Option to edit and share the receipts online
6. Multiple currency formats (USD, GBP, INR, JPY, etc.)
7. Works for all POS and long-distance online bills and payments
8. Complete information at your fingertips, even when you are on the go
9. Lightweight, battery-friendly, and easy to use
It is important to switch to a smartphone- or laptop-based smart application that can keep you in sync with all the bank- and client-side updates, even when you are on the go.
MevoLife's Online Billings and Payments Software:
One such smart solution is MevoLife's Online Billings and Payments Software. As one of the best software applications of its kind, it offers all the aforementioned benefits and ups the ante with the following class-leading benefits:
Organize your payments for each of your virtual consultations

Create, organize, and monetize your virtual services

Get digital invoicing & reporting faculties for all your services

Completely automated software with end-to-end security

Customized Packages and Payments Plans for Plans, Sessions, Bookings, and Classes

Recurring billing features for the Plans you decide

Auto-billing reminders to clients (date- and time-based)

Reduced 'No Shows' for all prepaid online sessions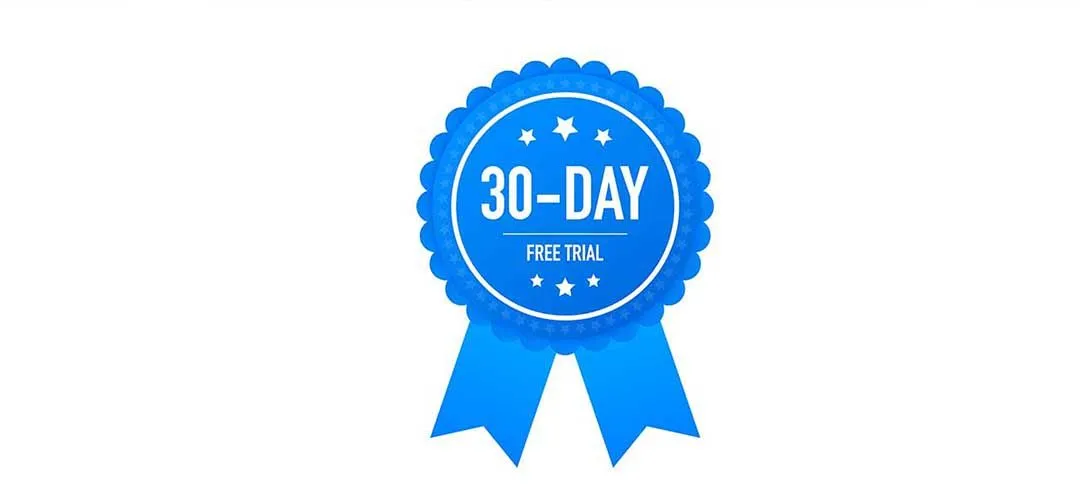 Get started with a free download today:
We understand it is not easy to switch to a newer way of doing things, especially when it concerns your finances. That's why we are offering you a free 30-day trial of our software.
Please note that we are offering this free trial without asking for your credit card or any other billing information. Post this free period, you may upgrade as per a suitable monthly or yearly plan of your choice, and these paid subscriptions would help you unlock more features.
How Not Having a Proper Billing and Payment System Could Lead You into Trouble?
Installing a virtual or cloud-based billing and payment software suite is often less trouble than it's worth. But by not having one for yourself, your revenues might be in a soup and you would be chasing your customers to check if they have made their payments.
Not only is this practice unprofessional, but it also paints you as being uncouth. Consequently, it may lead to a fall in clientele, even your most loyal clients would feel reluctant to stay. As the difference between your revenues and taxes increases, you could even be blamed for gaming the system- and this could be just about catastrophic for your reputation.
Is that a risk you are willing to take?