It has been six months and COVID-19 has been raging on as a pandemic across the world. A highly infectious and near-incurable viral disease, it has caved the people in and slowed down their personal growth. Staying at home has now become the only viable option - but as long as you are willing to go the distance, there's still hope.
The fitness industry is taking a big leap of faith in these pandemic times and you can be a part of this revolution. Here's a blog explaining how you work out despite the corona threat and rise above the horrific challenge posed by the Corona virus.
Exercising With COVID-19
Technically, you are not exercising with COVID-19. We are assuming you are safe and sound or have recuperated from the malady. The next best thing would thus be to go for a better health and fitness regime as per your requirements.
You could be an experienced professional or maybe even an expert who knows his way out. You are someone who has worked for several years now and is only looking for topical guidance from another expert to build your fitness up.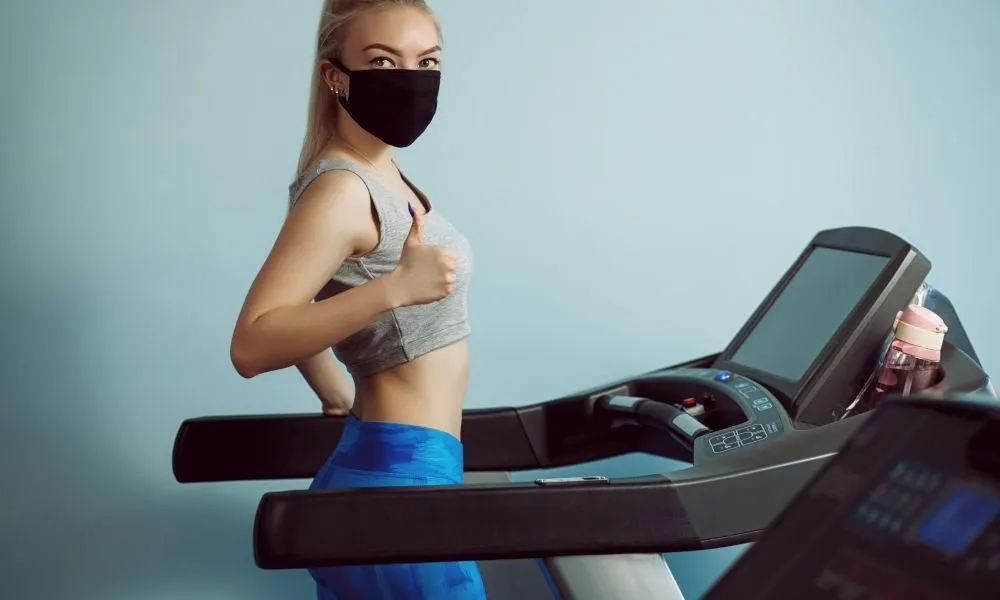 In such a case, it would be best to go with Online Fitness for the best results. It is a contactless and radically innovative way to get quality guidance from your chosen expert in your preferred time using virtual media like smartphones and apps.
Online Fitness: The Smarter Way to Workout
An Online Fitness session is just like any other routine session, except that it doesn't require you to go to your nearest gym every time. It, however, lets you avail of quality guidance from some of the world's best fitness experts to model your workouts for optimum results. This feature can be availed of any time and anywhere, and it comes at a fraction of the cost that you'd incur for your next-door gym membership.
It involves occasional as well as long-term support. You can also contact a trainer for getting advice for something as specific as a muscle tone up exercise during HIITs too. All you would need to get started with it is your smartphone, data connectivity, an online fitness app, and a willingness to change for the better.
Tips to Work out Safely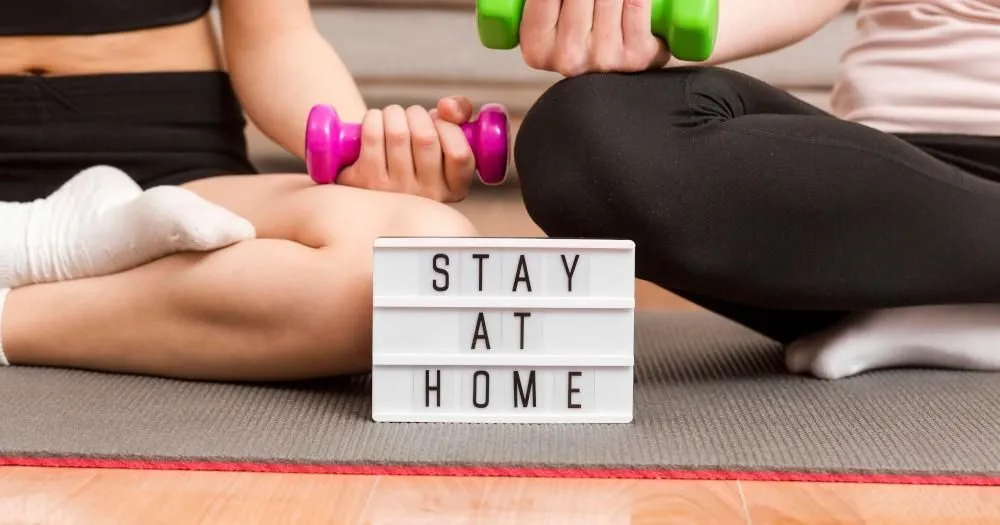 Get The Most Of Your Workouts With These Smart Tips
The fitness industry is going a rapid change in COVID-19 times. Virtual Fitness has become the new norm for those reluctant to go to the gym without compromising the quality and consistency of their workouts.
Here are some cool tips as to how you can onboard yourself on the bandwagon of Virtual Fitness safely and securely:
1. Know your target
2. Mark a space for yourself (a room or a studio)
3. Make sure you have proper data connectivity there
4. Chalk out a workout schedule
5. Get some easy weights to lift or other resources to work upon
6. Make sure there is proper ventilation
7. Do sanitization before and after the session
8. Tune into your virtual trainer and get on with your training
If you're going to the next-door gym, here's what you can do: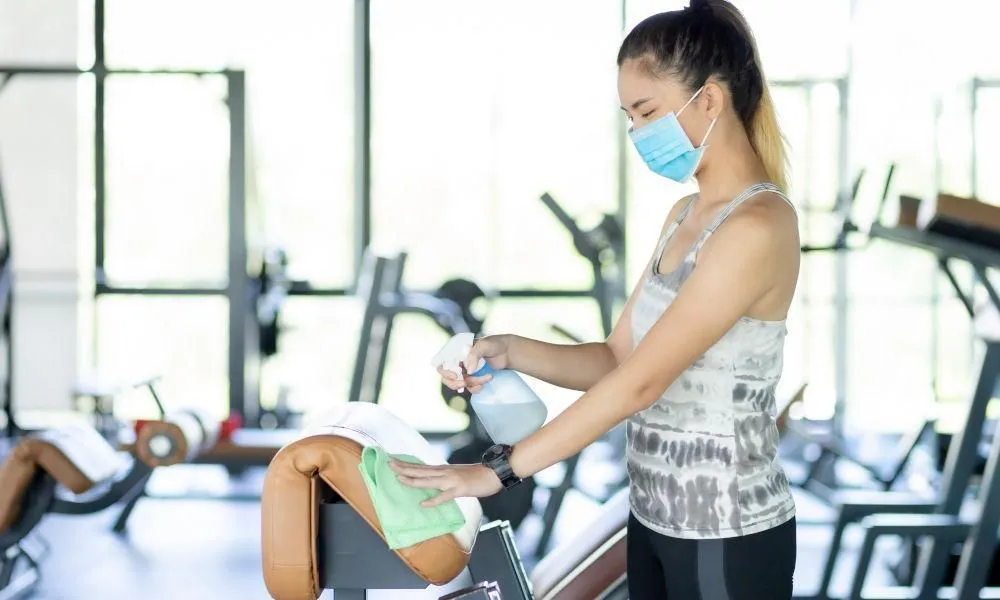 1. Ask for safety standards there
2. Ask for the sanitization schedule there
3. Maintain six feet distance from everybody else
4. Be very cautious around all the fitness equipment
5. Keep your hands and arms sanitized
6. Also, apply sanitizer on the equipment before using them
7. Say No to group training
8. Don't share the locker room or washroom
9. Don't stress if you work less there, it's okay to excuse yourself from a crowded room
Suggested article: 5 Mistakes to Avoid in a Gym
Stay Fit in Lockdown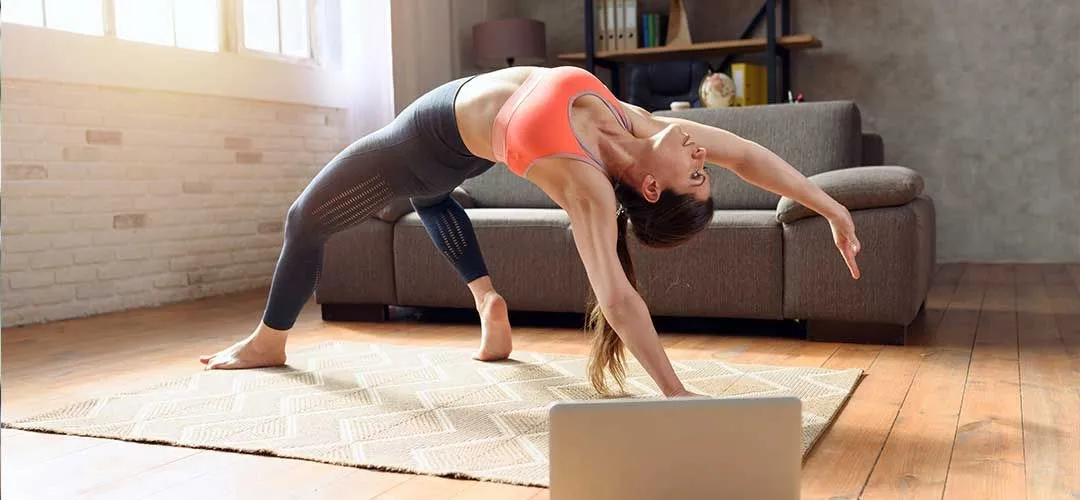 It's your goal, isn't it? While you could scan the internet all over to know how you could work out despite the corona threat, it would still be wise to know that one simply can't beat the disease and as such, staying cautious around it is the only way to remain safe.
Online Fitness is a contactless and harmless way that lets you avail of better results through on-demand quality consultation from the best experts worldwide, and you might want to consider it for the best results. You know you are only a download and a decision away from working out safely today!