A salad is a food item that is made of different types of fruits and vegetables, and they are usually considered in raw form. It may be dressed or topped with cream, lemon juice, oil, or some fruit juice. A salad may be kept frozen, chilled, or simply served at room temperature. In some cases, it may also be served warm.
People usually refer to the salad as something that is green in color and consists of cruciferous vegetables and seasonal fruits. The vegetables may include lettuce, cabbage, kale, or spinach- and such a salad is often called garden salad.
There are the following types of salads:
Some other types of salads are bean salad, tuna salad, Greek salad, Israeli salad, mixed fruit or vegetable salad, and sōmen salad.
Benefits: Are Salads Healthy?
Eating salads is a well rewarding experience because they provide you with your daily dose of vitamins and minerals in their purest form, besides increasing the number of antioxidants in your blood. One should go for leafy greens in salads because they offer a huge nutritional benefit and can be had fresh.
Here's why you should go with eating salads every day:
1. Rich in Fiber
2. High in nutrition
3. Can be made with seasonal fruits and vegetables
4. Helps in weight management
5. Is full of healthy fats
6. Boosts metabolism and digestion
7. Increases appetite
8. Keeps you away from snacking
9. Improves nervous system
10. Lowers calorie count
11. Easy to prepare and eat
12. Cut down bad cholesterol
13. Works as an appetizer
14. Easy to top (salad dressing)
15. Not too expensive to make
16. Can be served chilled or warm
Eating different types of salads daily can help you boost your immunity and can offer better protection against heart diseases. It would also keep diabetes, blood pressure, and skin disorders in check. Most of the salads are rich in fiber, a nutrient that can help your digestive system stay strong.
Delicious Salads for Lunch and Dinner
Healthiest salads you can make at home
We are offering the recipes of three delicious and healthy salads that you can get started with today. They are:
Healthy Couscous Salad Recipe

Healthy Avocado Guacamole & Feta Salsa Salad with Cheese Recipe
We welcome you to check out these three easy types of salads today. They don't take more than 10 mins to prepare and more than five minutes to be eaten. These recipes are easy to prepare and are the perfect options to take to work or enjoy as a versatile side dish. You can store these power-packed and delicious salads in an airtight container in the refrigerator for up to 2 days.
Tip: These are just the kind of healthy filling foods that you can eat before you go out drinking.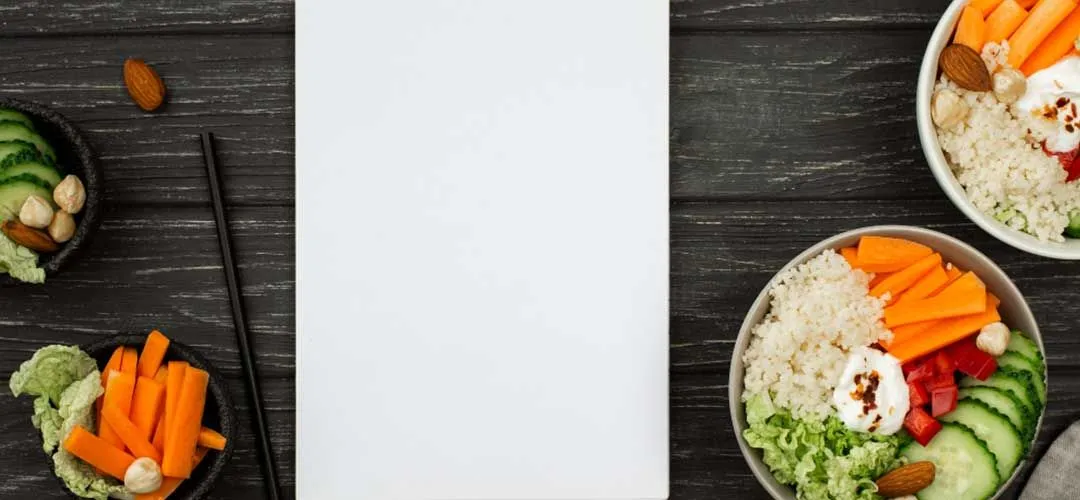 Healthy Couscous Salad Recipe
As one of the healthiest salad options around, the Healthy Couscous Salad is easy to make and makes for a filling food. It is the perfect companion to your lunches and dinners, and here's how you can get started with it.
Ingredients:
Method:
Dip couscous into a large bowl.

Add these to the couscous, fork through pesto, crumble in feta, then sprinkle over pine nuts to serve.
Nutritional info
Serves 4
Also read: Looking for some healthy salad dressing recipes for weight loss? Here they are!
Healthy Italian Chicken Pesto Pasta Salad Recipe
Who doesn't love cold or hot salad bowls? And who doesn't know pesto pasta salad recipes? We are sure you guys can't get enough of this simple dinner idea. Brown rice is used here for that little extra healthier punch plus it cooks fast whilst the chicken is sautéing. The first time this recipe was put to action, it stole the limelight at a dinner party like a boss.
Ingredients
16 oz package pasta (gluten-free)

1 tsp olive oil

2 cloves garlic, minced

2 boneless skinless chicken breasts, diced

1 sliced onion

Salt & pepper to taste

1/3 cup diced tomatoes

1/2 cup pesto sauce

Arugula leaves (Optional)
Method
Bring a large pot of lightly salted water to a boil. Add pasta and cook for 8 to 10 minutes and then drain.

In a large bowl, combine pasta, chicken, tomatoes, onion, arugula leaves, and pesto.

Toss to coat evenly.
Nutritional Info
Serves 8
Nutritional value per serve:
Next up is another sizzler that is popular in western countries for its exceptional health benefits and relative ease of making.
Healthy Avocado Guacamole & Feta Salsa Salad with Cheese Recipe
It's the summer special of guacamole & feta salsa. The tomatoes in the traditional salsa keep the sanity of the recipe alive and the addition of guacamole gives it a distinct color and flavorful texture. The latter is added because it is a good source of dietary fiber, vitamin c and folate, and Vitamin K but is low on cholesterol.
Did you know that avocado is a popular muscle building superfood too? It's because they are full of monosaturated fats and vitamins, and you should eat half to one avocado every day.
Feta also does what it does best- it boosts the creaminess of the salsa and makes it even more nutritious. This salad is rich in calcium and is a delicious summer special for the people who love food. Make it today and serve it with pita or vegetable chips and enjoy your weekend.
Ingredients
1/2 ripe avocado – peeled, pitted and chopped

2 ounces crumbled feta cheese
Method
Gently stir tomatoes, avocados, onion, and garlic in a bowl.

Cover and chill ideally for 2 hours before serving.
Nutritional Info
Serves 6
Nutritional value per serve:
Disadvantages of Eating Salads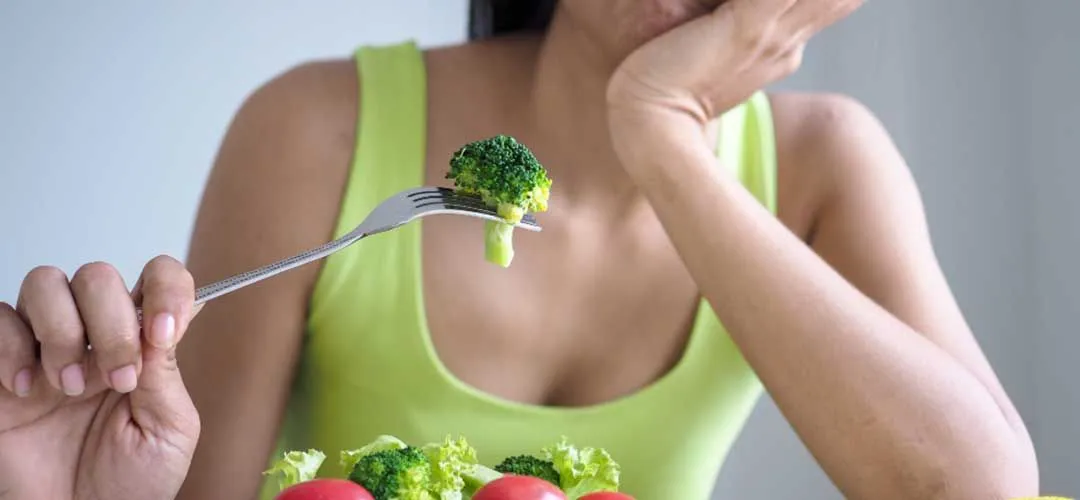 Eating salads in an ill-advised manner could harm you just as easily, especially if you top it with additives like cream or olive oil. These can increase the number of calories and fats that you would consume, and can directly contribute towards weight gain. If you are a diabetic or heart patient, the situation could be worse for you.
Here's why you should not eat salads in excess:
1. Can cause indigestion and bloating
2. Can make you hungry after some time
3. May have too many antioxidants
4. Can cause heartburn
5. Can cause dehydration
6. Can lead to weight gain
7. May stop absorption of nutrients from the food
8. Can cause allergy
9. Can cause stomach cramps or vomiting
Nothing is worse than relying on a salad diet without a nutritionist's advice. If you start such a diet for weight management or just because it is a 'fad', you are sure to hurt yourself in the long run. It is thus better to eat salads in moderation with your regular meals instead of munching them mindlessly.