Virtual Fitness is the next big thing in the corporate world now. Numerous professionals around the world are gunning for this leading health trend in 2021 for its all-around health benefits. Employers too are fostering this change because they are witnessing better work-related efficiency and productivity.
One may also count on reduced absenteeism and stress levels, increased levels of motivation, and employee retention. The situation is far better in the western world because they have always had a more robust approach to work-life balance, and it has only got better in this top health trend of 2020.
Note: Owing to the onslaught of the coronavirus disease, the working scenario shall revert to the more workplace-centric model sometime and we would see an even higher number of participating offices. Experts also believe that only the workplaces favoring employee benefits shall stay on the map for a longer time.
Online Fitness Classes: Why Should Fitness and the Workplace Go Together?
Having a gym in your office is just the change you've been waiting for!
Teamwork is the most important word that characterizes the character of the workplace. With employees coming closer together professionally for health-based goals, the journey becomes even more rewarding and special as compared to just a work-based one alone.
Here's why you should ask your employees to go for such sessions:
1. These virtual sessions can be availed on smartphones or laptops
2. These sessions can help your coworkers socialize with each other
3. They could share their fitness and wellness goals
4. They could beat stress and pressure together
5. They could get to know each other beyond a number and a designation
6. It would help them see the office not just as a place where they work
7. It could help you understand their cultural and social viewpoints
8. A healthy employee is a role model for everyone else
9. Employees are always full of gratitude
It would be best for you to bear the cost of these live and interactive personal training sessions. You may also top them with proper wellness consultations by renowned mental therapists for better results. If you also align parental leaves and other such benefits with your training modules, you can always count on a higher rate of employee responsiveness.
Did you know? Inculcating a discipline to stay fit and to work in the offices leads to better work productivity, better self-esteem, reduced absenteeism, better job satisfaction, lower health insurance costs, and more motivation. The effects can be even more prominent with persistence and routine-based training regimes.
Benefits of pursuing live and interactive fitness training sessions virtually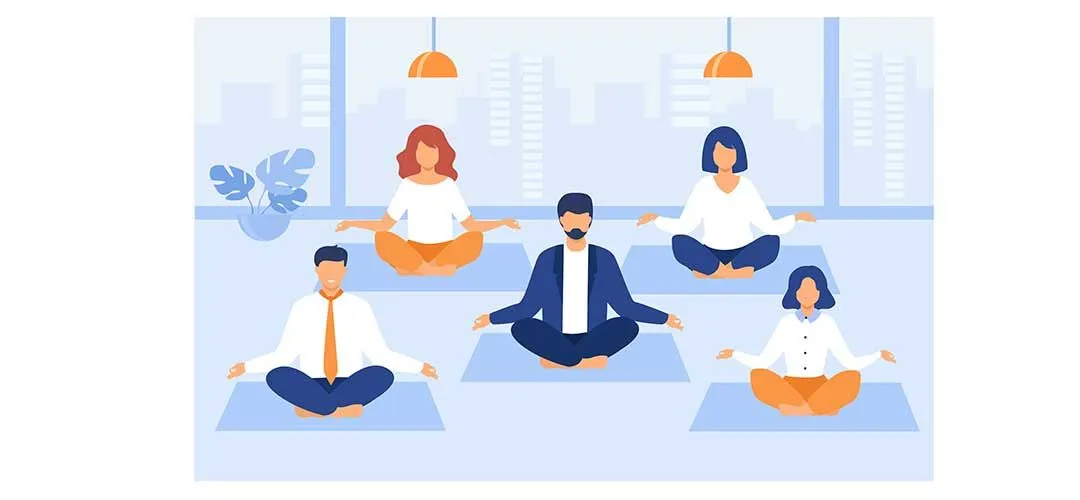 Availing online workout classes can help you get better results from your timer and efforts. You can derive a higher quality of training regimes from some of the world's best personality training experts for your personalized fitness needs.
Online fitness training refers to the process of taking personalized or group-based sessions from an expert through live audio or video conferencing using smartphones and internet connectivity. Such interactive sessions are especially beneficial to people looking for a pinpointed aspect related to their well-being without compromising on time and cost.
Benefits:
Available On-Demand

Thousands of licensed health experts from around the world

App-based Video Conferencing

Personalized or group sessions

No need to visit your local service provider

No waiting time and no paperwork

Free trails

Service as per your budget

Numerous 'Second Opinions' available

User Ratings and Reviews

Result-oriented

Optimized for smartphones and laptops

Privacy guaranteed
Please note that such sessions may be conducted live or in a pre-recorded format, and they are managed by the trainer himself on a fitness app with a dedicated online dashboard. These sessions can be set for a certain date and time with a trainer of the employees' choice.
Developing the Human Connection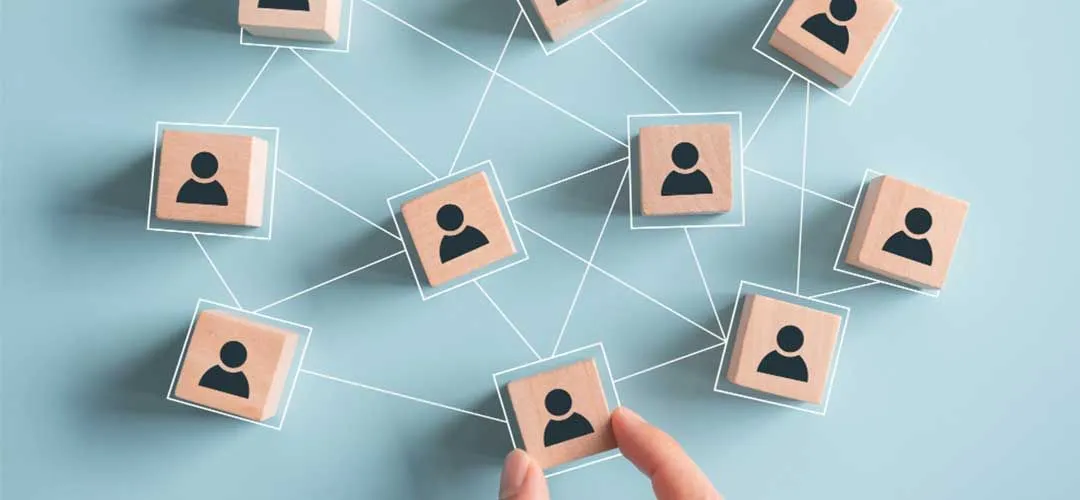 It's a great opportunity to increase awareness about any current situation in the world with health benefits for a company. If you are running a company or leading a large team remotely, you can consider the health impact of long-term work from home on your colleagues. Negative feelings can be best beaten back with routine exercises, can't they?
Remote employees tend to be the most out of the loop but with Work From Home becoming the new normal, it's time to invite them back in. If you are an employer, we recommend you focus on incorporating the best quality of virtual fitness programs for all your employees. You may give them the option of pursuing training sessions for personal training (aerobic or anaerobic), meditation, Zumba dance, etc.
Here are some ways for you to adopt this change in your hectic work schedule:
Start a Healthy Well-Being Hub
Make it easy for your remote team to access health resources at any time. There are a lot of digital resources that you can add to Google Drive to share with your team. You can also gather a roundup of exercise videos or sites to share them with everyone.
The employees may submit their favorite go-to resources like popular fitness websites and nutritional content. Once done, it may be broken down into categories like Facebook pages, Instagram channels, Pinterest boards, and websites.
Offer subscriptions
You can make it easier for your employees to maintain their health and fitness at home. They may subscribe to online programs and streamed workout sessions, regardless of whether they work in an office or if they have a field job.
Build an online cookbook of healthy recipes:
Ask for submissions and/or photos from employees of meals that are always on their home menu. Break it down into segments like breakfast, lunch, dinner, and snacks.
Create a lift-me-up file:
Develop a fun or stress-free forum for employees to submit fun photos anyone can browse when they need a quick break.
You can make the transition easier for your employees by pinning the best health articles in the gym or by sending newsletters or mailing weekly health tips to your team. We understand they could have different aspirations to join such classes, and you thus may encourage them to join virtual Yoga sessions to help them address their stress levels or online Zumba Classes to stay in shape.
Host Virtual 'Lunch and Learn' Sessions
A 'Lunch and Learn' is a presentation offered to employees in a laid-back style. Employers can choose from an array of topics from personal financial wellness to stress management techniques that can be taught by local experts or even someone in your company's benefits department.
Make it a fun break:
Ask them to take a break and have their lunch together. Plan virtual icebreakers to engage everyone, helping them open up is the best result.
Ask about expertise:
Hosting a 'Lunch and Learn' session and streaming it is a fabulous idea. A life coach or fitness trainer could also share their knowledge.
Hit record:
You may record 'Lunch and Learn' sessions and add them to Healthy Well-Being Hub. You can also motivate your team members to bring their family on weekends to the office.
If your entire team is still working from home, you can host lunch and learn events with those who are interested. Consider asking local experts like psychologists or personal trainers to teach content that can help employees stay healthy through the COVID-19 pandemic.
Host Good-for-the-Soul Meetings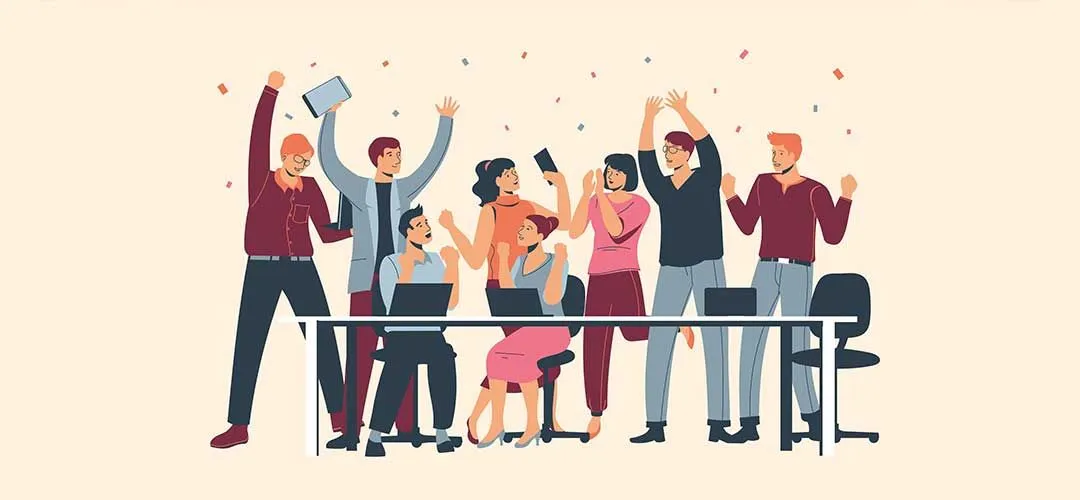 When employees are working outside the office, they still want to feel like part of the team. That doesn't mean unnecessary meetings should be a requirement but it also should not mean they miss out on the funny ones either.
Create a coffee shop vibe:
Team members should schedule virtual one-on-one coffee or water cooler breaks to talk about things other than work. This requires an intentional disconnect from work while also allowing colleagues to get to know one another.
Allow employees to play:
Schedule a version of 'Show and Tell'. Ask employees to share their hobby or show off their office or a favorite place in their home. Anything that can help workers feel more connected is nothing short of awesome.
Virtual "happy hour":
If you can't all gather for drinks in person, you may host a Friday afternoon gathering online to relax together. Other ideas might include a book club gathering, game night, or visiting a museum or art gallery while screen sharing.
You should get in touch with your employees to see what they would like to see implemented into team meetings or playful gatherings. Make an online anonymous survey to get honest feedback.
Offering free online Zumba classes and yoga classes
Meditation is slowly becoming an important part of our lives due to increasing levels of stress and irregular sleep patterns. If you are looking for ways that would boost the morale of your workers and help them increase their productivity, we suggest that you look for less than conventional fitness models like Zumba dance classes and yoga classes.
These two are excellent methods that can help them reduce their stress and even help them get rid of some mental ailments, and then use the newer outlook to look and work better. The best thing is that both these disciplines do not require any specific background or preparation, and one can get started with them rather easily.
Invite Your Employees to the New Wellness Culture!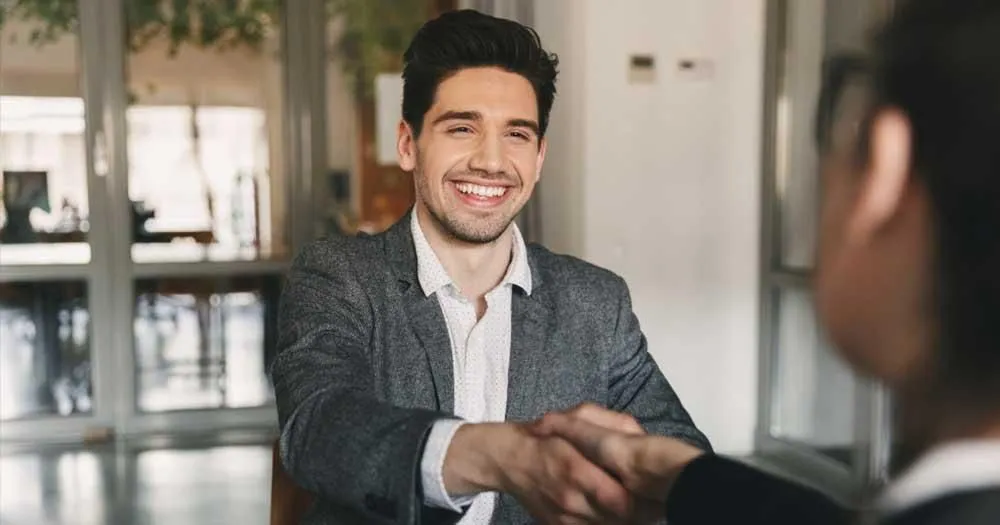 You can create plenty of team-building activities through your virtual wellness program ideas. From virtual 'Happy Hours' to intriguing 'Lunch and Learn' events, you can invite your in-office and remote employees to the new wellness culture of your company.
Tip: Your communication skills would play a key role in the success of this new cultural shift.
Remote employees who feel a part of the team will be more likely to stay engaged, informed, and be better team players- and all this would come back to make their experience even better. The more fun your online wellness programs are, the more engaged your employees will be. It would also help them fill the time gap between productivity and business goals at a much faster rate.