What Is a Sedentary Lifestyle?
A sedentary lifestyle means that you spend a major part of your day sitting in your office chair working. We are not against working in an office but staying inactive for too long could lead you to a serious health risk called Sitting Disease. Left untreated, it may affect your physical and mental wellbeing.
This disease is a term used to signify the low-speed metabolic syndrome resulting from an overly sedentary and monotonous lifestyle, especially at work. It is not exactly a disease but can cause several issues related to your physical and mental health. It only becomes worse because the current working scenarios demand often extended log-in and log-out times for employees.
The situation is most prevalent in the service communities across the world. If you have a conventional 9 to 5 job, you might be spending too much time in your chair. We are not asking you to stay away from work but rather to take some time out of it to attend to your health. If you are too busy to go to your nearest gym, we have a way out for that too- and we shall discuss it subsequently.
Sitting Disease Symptoms: Side-Effects of Sitting for Too Long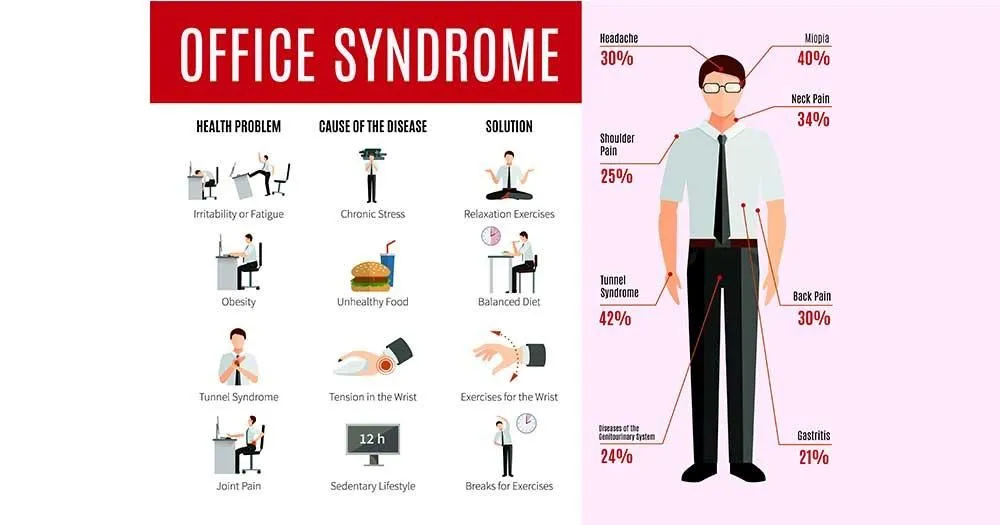 Sitting for long hours on your desk can cause several physical and mental issues, not to mention the severe implications on your metabolism rates. Here's how living a sedentary lifestyle is a health risk that can be identified at an early stage:
Eating more and spending less energy

Unwanted weight gain (obesity and belly fat)

Smaller social circle

Difficulty in concentrating

Increased risks of cardiovascular diseases, heart ailments, and diabetes

Irregular levels of cholesterol, blood pressure, and blood sugar

A lesser urge for nature calls

Irregular or slower metabolism

Headache

Depression (in some cases)

Long-term damage to the spine and spinal cord

Lesser appetite

Anger management issues

Poor metabolism
What may start as a set of few short-term symptoms may well develop into more persistent serious health issues. It is important to consider all the consequences because they form a major part of your working schedule, and the good thing is that you start by making some smart changes to your daily life.
How much sitting is too much?
Sitting for more than four hours a day is dangerous for you.
If you sit for long hours, your muscles stiffen up and your blood circulation is slowed down. Since you are not physically active, you are also spending very few calories and whatever you are eating is contributing to increasing flab on your midsection. The effect is multiplied over all the days that you continue the routine and can make you end up with catastrophic results after a few months or years.
Tip: You can start your day with detox water and go for a brisk walk to maximize your physical activity.
We can divide the risk into three parts:
1. Low risk: Sitting less than 3 hours per day.
2. Medium risk: Sitting 3 to 5 hours per day.
3. High risk: Sitting 6 to 10 hours per day.
4. Very High risk: Sitting more than 10 hours per day.
The best weight loss diet for a sedentary lifestyle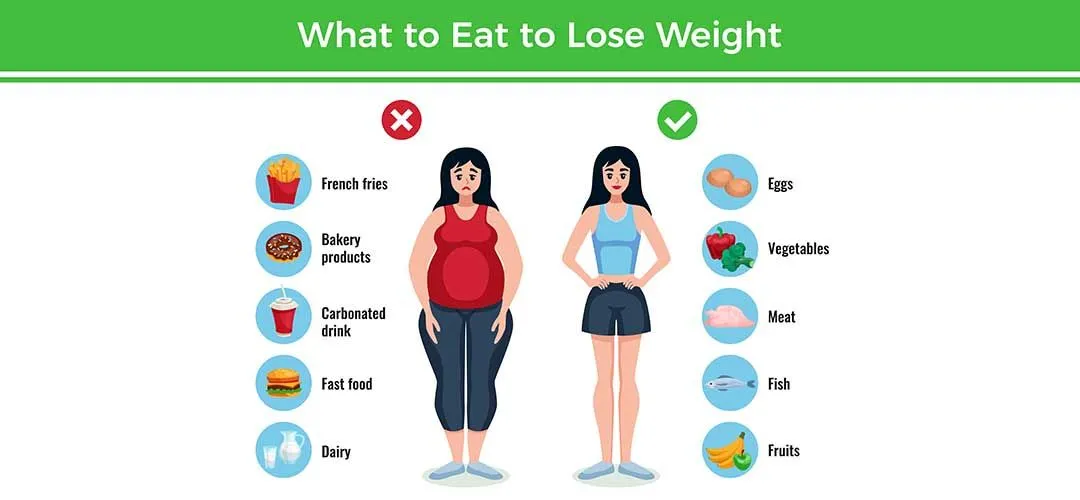 Technically, there is no best diet or meal plan to treat the health issues caused due to living an inactive or sedentary lifestyle. While two of its most common symptoms are abnormal weight gain and poor metabolism, such results are different for everyone and they cannot always be treated by making incremental changes.
The person observing inactive and non-fitness-centric habits should thus follow a restrictive diet, like the Mediterranean or Ketogenic, such diets rely more on protein and fiber along with other nutrients, and they do not have too much fatty content. Such diets are difficult for most people to comply with reasons that you may best understand yourself.
As a tip, we recommend that you go with the following six food groups:
1. Cereals and whole grains
2. Pulses and legumes
3. Juices and salads
4. Eggs and red meat
5. Milk and dairy products
6. Fruits and vegetables
It is just as important to follow any specific fitness diet only after consulting your healthcare professional because you may have some health issues or that you might be taking some medications that can interfere with your dietary practices. Such restrictive diets work best for those who work out every day.
What are the best exercises for getting rid of a sedentary lifestyle?
Just like the diets, there is no perfect or fix-all cure for a less than active lifestyle. We recommend that you start with something as simple as walking or jogging, and then take to running a 5k race. This would help you develop enough motivation to go for more specific training routines like HIIT, Pilates, and 7-Minute Workouts that are sure to give you better results to cut down health risks.
Not only would these fitness regimes take you away from the side effects caused due to sitting in a chair for long hours every day, but they would also increase the flow of your bloodstream and take the load off your digestive and cardiac systems. You may see better results in as little as a few weeks of starting with a more fitness-centric exercise plan.
How do you lose weight if you have always been living a sedentary lifestyle?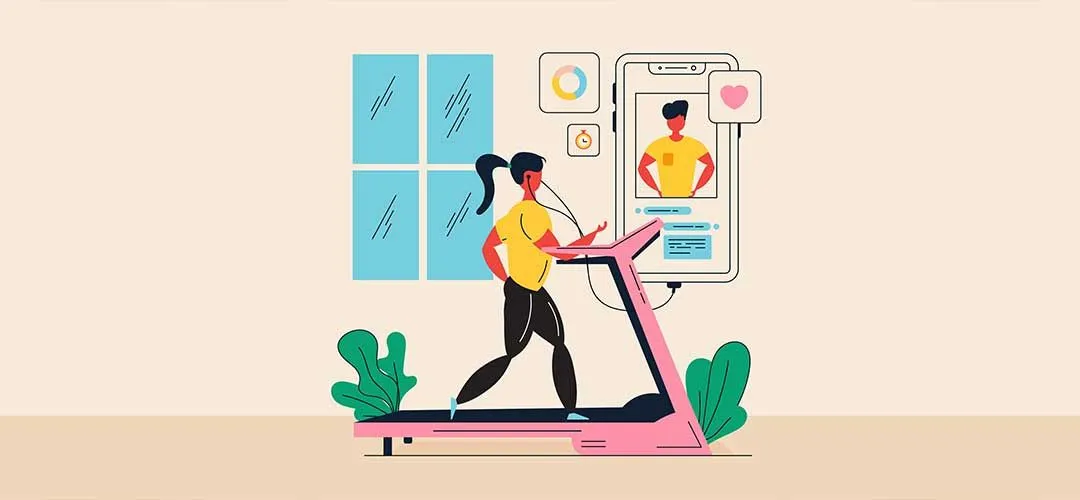 Experts recommend getting up from your chair frequently and stretching out at least once every 30 minutes to reduce the side effects of sitting still. Research has also concluded that 20 minutes of exercising can negate the effects of two hours of sitting in the same position.
1. Stand every hour
2. Flex your muscles
3. Get yourself some water every hour
4. Walk around the office
5. Hold walking meetings
6.Take fitness challenges
7. Use your break or lunchtime to walk around
8. Eat healthy and nutritious foods
9. Park your vehicle at some distance
You would also benefit immensely from consulting a fitness expert to know if you are exercising enough every day and what subtle changes you can make to your hectic life. It may seem difficult to follow a new routine at first but you can go through it with some patience.
Also read: How to stay motivated to work out, especially during winters?
Consulting a Virtual Fitness Expert:
If you think you are too busy to go to the nearest gym and work out there every day, we would like to ask you to reconsider its consequences on your health. You can go for no-equipment workouts at your place and consult a fitness expert virtually from your smartphone or PC to achieve better results over time.
This process can be availed on-demand via audio or video conferencing from one's preferred trainers worldwide every day. It is cost-effective, works in your time zone, and makes your workouts highly personalized through high-quality guidance.
Use Some Professional Guidance to Stand up and Get Moving!
You don't need to be a fitness guru to live a healthy lifestyle. You can get over a sedentary lifestyle by doing even the simplest of activities like walking around for some time every day and taking the stairs instead of an elevator. It may not be easy but just reducing your sitting time by as little as 20 minutes a day may offer better health benefits over a period of time.
If you are short on time, you can start working out or meditating at your place under professional guidance, and going virtual will help you avail time and cost advantages. The world is switching to this new mode of staying in better shape and you might want to give it a try today.
Remember, the only way to get rid of 'Sitting Disease' is to be more active, fit, and healthy every day!