While many people think that buckwheat is a cereal grain, it is a fruit seed that is related to rhubarb and sorrel. Buckwheat flowers are very fragrant and are attractive to bees that use them to produce a special, strongly flavored, dark honey. Buckwheat is native to Northern Europe as well as Asia.
From the 10th through the 13th century, it was widely cultivated in China. While whole wheat, brown rice, and oatmeal all make good choices, venturing out and trying a new grain, such as buckwheat, can open up delicious ways to improve your health and reduce your weight. Though buckwheat is of similar size to wheat kernels, it features a unique triangular shape.
This nutrient-rich food is high in vitamins and minerals but is extremely low in calories. 1/2 cup serving, or 99 grams, of cooked buckwheat groats, contains 91 calories. Let's check out some lesser-known facts about this highly nourishing, energizing and tasty gluten-free power food.
The Best Source of Proteins
Buckwheat is a source of high quality easily digestible proteins which makes it a perfect meat substitute. Not only this, but various studies are being conducted to evaluate the use of buckwheat and its flour to reduce body fat, lower cholesterol levels, and cholesterol gallstones.
Removes Water Retention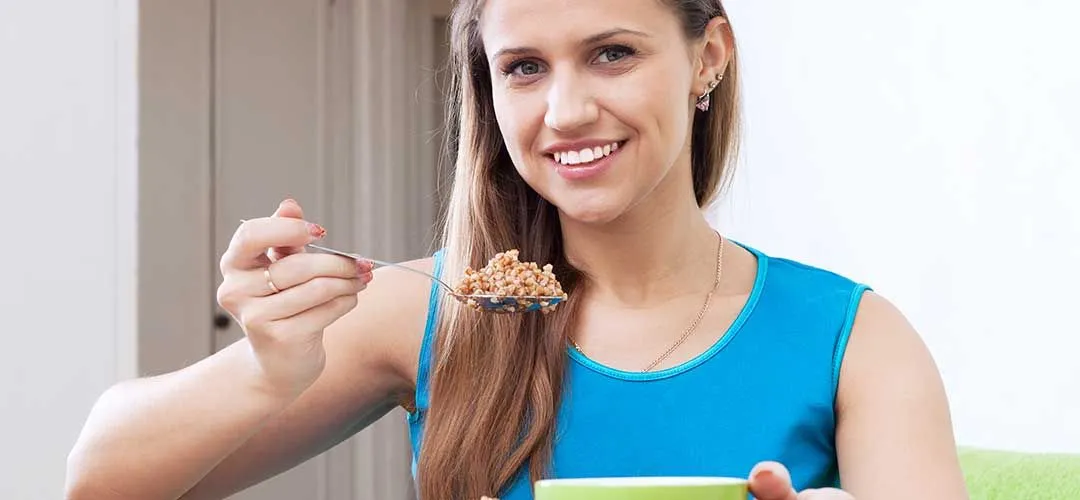 Buckwheat is also helpful in removing the excess water from the swollen areas of the body.
Helpful in Indigestion
According to Paul Pitchford in Healing with Whole Foods (1993), the amazing properties of buckwheat like neutral thermal nature and sweet flavor makes it effective for cleaning and strengthening the intestinal and digestive functioning. Not only this, but it is also effective for improving appetite and treating dysentery.
An Alternative to Fats
This superfood's starch is also a good alternative to fats from processed foods so make sure to make it a part of your weight loss regime to get faster results.
No Added Chemicals or Preservatives
Buckwheat grows quickly which automatically infers that its production does not require any additional chemicals or preservative which makes it good for your health
Good for Blood Pressure Control
The high level of rutin present in this amazing food is extracted from the leaves of the tree used for making the medicine to treat high blood pressure problems.
Good for Diabetes
According to the Canadian studies published in the Agricultural and Food Chemistry the low glycemic index of 54, makes it useful for the effective management of diabetes levels. It lowers blood sugar levels more slowly in comparison to rice and other wheat products.
Rich in Nutrition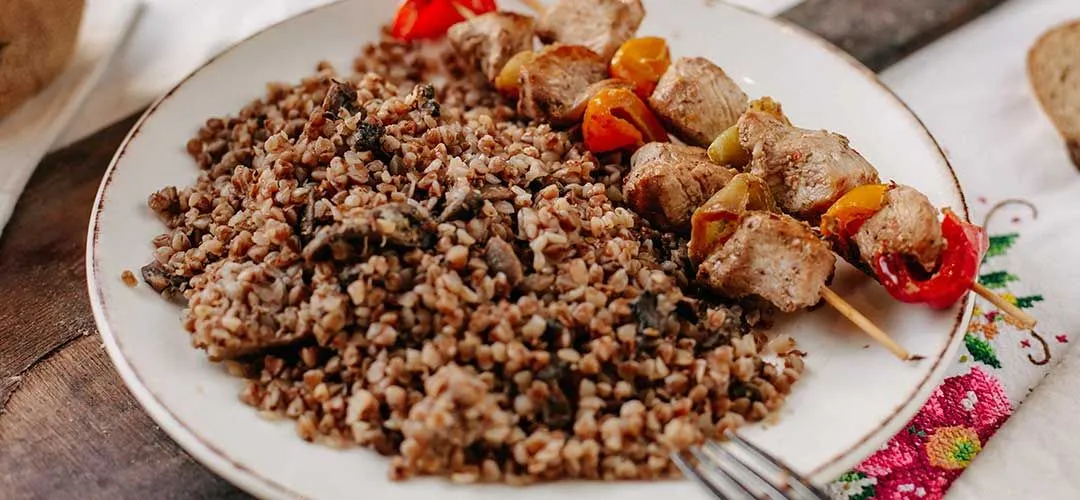 Apart from being rich in proteins, and unprocessed grain, buckwheat groats are a healthy source of carbohydrates as well, which is used as a source of energy to support normal body function and physical activity. A 1/2 cup serving of cooked buckwheat groats contains 20g of carbs. Not only this, but buckwheat is also a good source of fiber, with almost 3g in the 1/2 cup serving.
Thus, the above-highlighted points make it clear that buckwheat not only proves helpful in the better management of health but it also contributes towards fastening the weight loss process! Now the question arises as to how you can make it a part of your daily routine. Here it is-
How to Enjoy?
Some of the simplest ways by which you can make this amazing food a part of your daily routine are explicated as under-
1. Mix buckwheat flour with whole wheat flour to make delicious bread, muffins, and pancakes.
2. Replace oatmeal for a pot of buckwheat as a delicious hearty breakfast cereal.
3. Add cooked buckwheat to soups or stews to give them a harder flavor and deeper texture.
4. Add chopped chicken, garden peas, pumpkin seeds, and scallions to cooked and cooled buckwheat for a delectable salad.
5. It is a perfect replacement for rice and porridge.
Healthy Buckwheat Lentil Power Salad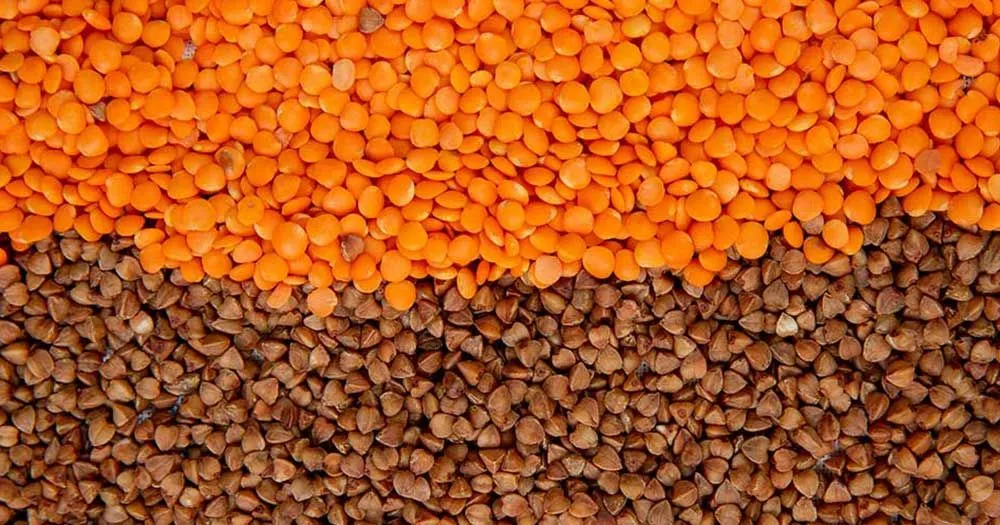 As it's the new start to yet another week full of work and meeting deadlines, I want to eat fresh to feel fresh. I want to eat meals that are made up of at-least one SUPERFOOD ingredient. And to ward off my MONDAY BLUES, I made myself a POWER SALAD for today's lunch. It contains one of my favorite superfood – BUCKWHEAT. The salad also contains a good amount of lentils that are pretty healthy on their own as well.
A single cup of cooked lentils contains almost 16 grams of dietary fiber, is a very good source of LEAN PROTEIN, FOLATE & IRON. BUCKWHEAT is low on the glycemic index which prevents a rapid spike in blood sugar levels. We can also say that Buckwheat has more protein than corn, millet, rice, or wheat and is naturally GLUTEN FREE. Let us just make this salad for a powerful jumpstart towards a hectic week ahead.
Ingredients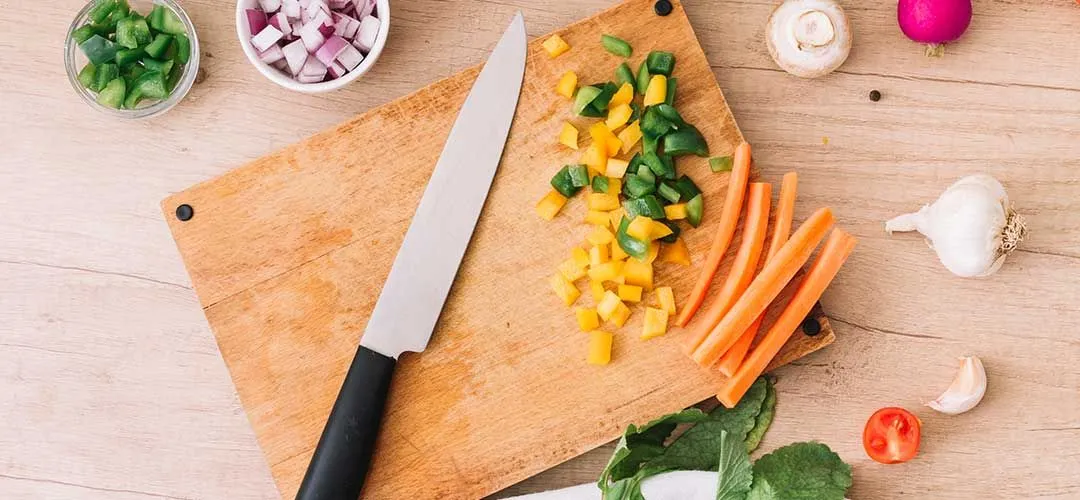 1 tablespoon red wine vinegar
Method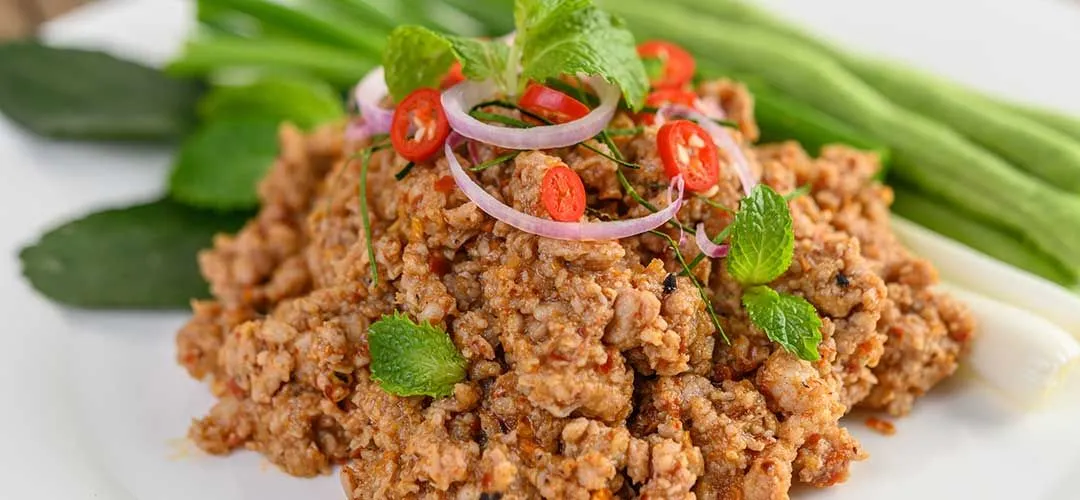 1. Bring broth to a boil in a large pot over high heat. Stir in lentils, reduce heat to low and simmer until lentils are tender but firm, 15 to 20 minutes. Drain, but reserve liquid. Transfer lentils to a large bowl.
2. Heat olive oil over medium heat in a skillet. Cook onions until they are soft and translucent about 10 minutes, stirring occasionally. Add asparagus, bell peppers, celery, carrots, and garlic and continue cooking until veggies are just tender about 10 minutes. Stir vegetables into lentils. Mix in the seasoning blend, marjoram, thyme, lemon thyme, cumin, crushed red pepper, and cardamom. Set aside.
3. Whisk egg in a bowl; add the buckwheat and stir until well coated with egg.

4. Heat 1 tablespoon of olive oil in a skillet over medium heat. Add buckwheat and egg mixture. Cook, stirring constantly, until buckwheat has absorbed the egg and appears dry, about 10 minutes. Stir in 2 cups of the reserved lentil liquid and bring to a boil over medium-high heat; reduce heat to low and simmer until liquid is absorbed and buckwheat is soft but maintains its shape and texture, 15 to 25 minutes.
5. Mix buckwheat into lentil mixture. Season with salt, pepper, 1 tablespoon olive oil, and vinegar. Stir and adjust seasonings. Serve warm, at room temperature, or chilled.
Nutritional Info
Serves 8
Nutritional value per serve:
So make sure to include the buckwheat groats in your diet and be prepared to see the results!