Disclaimer: The word 'cheap' does not have any negative connotations in our blog. We have rather figured out six budget-based foods that are healthy, nutritious, and in line with your fitness requirements. The best thing is that you can buy them from your local market or superstore.
Today we are discussing six of the easiest foods that you can buy today for less than USD 1. These health foods offer the same or more value than those high-flying foods that you see in the supermarket but are way too costly. We shall also offer some insights about why you should also opt for a healthy diet plan that goes easy on your budget.
We trust you are working on your fitness. Our research on these cheap (read: easy to purchase) health foods is verified by virtual fitness coaches and online wellness experts so you could jump on to the new diet change with no second thoughts. Your taste buds would thank you for this new move too!
How to Eat Healthy on a Budget and Lose Weight?
One great way to live a healthy lifestyle on a budget is to eat out less and cook more at home. Not only does this simple trick save a lot of money, but it also gives you greater leverage in creating your own delicious, gourmet-style meals with the flavors and intensities you like.
We suggest you take your pick from these cost-effective fitness foods that are easily available in your next-door grocery shop. So grab a notebook and write down the following health foods you can get under $1- and your wallet and your tummy will thank you for it!
Healthy foods to eat every day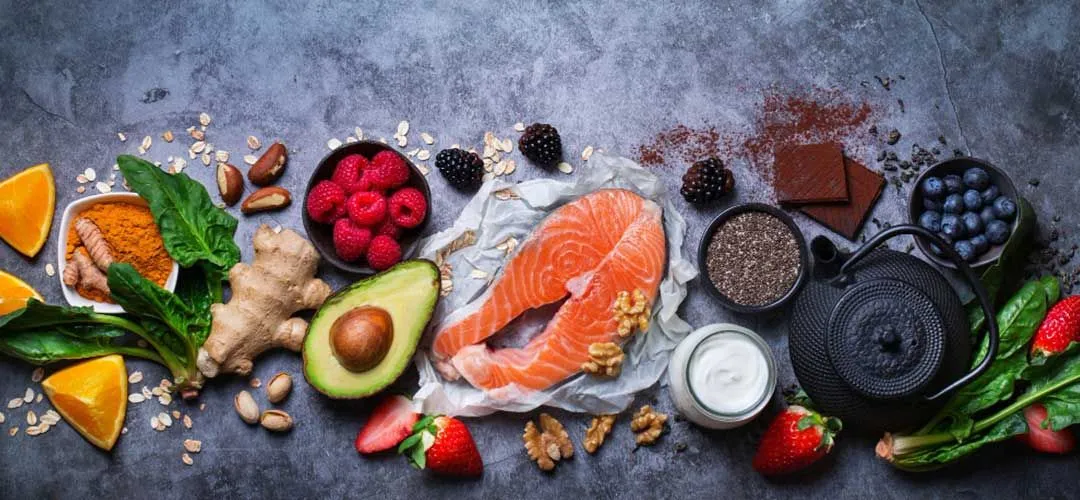 Please find below the list of six amazing, yet budget-friendly healthy foods that you can eat every day to avail better fitness and strength. It would be best if you back them up with a proper fitness and workout schedule.
We also recommend that you dial in your nutritionist to know about what should be the best diet for you as per your BMI, fitness requirements, activity levels and for specific results like losing weight or building muscles. This would help you have some more and smarter choices.
Beans
Beans are perhaps one of the most nutritious and inexpensive foods that give you a ton of fiber and proteins. They are a staple diet in many developing countries of the world because they're filling and contain most of the nutrients required by the body. They also offer a good amount of potassium, calcium, and folic acid as well- and all this comes at an affordable price.
Here's a tip. Instead of buying the canned stuff, you should get dry beans from your local market. These bean variants have higher nutrient densities and antioxidants. You can use them in patties, soups, salads, wraps, or healthy dips.
Eggs
Eggs are a vital part of every home's kitchen. If you need some quick protein, this superfood is just what you need to dial up for a quick fix. You can use them in various ways, from old-fashioned boiled to scrambled eggs with veggies or vegetable frittata with cheese. You can add them to anything too, such as homemade fried brown rice or a sandwich.
Here is the nutrition table for eggs:
Nutrition Facts
Egg, boiled
| | | |
| --- | --- | --- |
| Amount Per 100 gm | | |
| Calories 155 | | |
| Vitamins | Quantity | %DV |
| Total Fat | 11g | 16% |
| Saturated fat | 3.3g | 16% |
| Polyunsaturated fat | 1.4g | |
| Monounsaturated fat | 4.1g | |
| Cholesterol | 373mg | 124% |
| Sodium | 124mg | 5% |
| Potassium | 126mg | 3% |
| Total Carbohydrate | 1.1g | 0% |
| Dietary fiber | 0g | 0% |
| Sugar | 1.1g | |
| Protein | 13g | 26% |
| Vitamin A | | 10% |
| Calcium | | 5% |
| Vitamin D | | 21% |
| Cobalamin | | 18% |
| Vitamin C | | 0% |
| Iron | | 6% |
| Vitamin B-6 | | 5% |
| Magnesium | | 2% |
*Percent Daily Values are based on a 2,000 calorie diet. Your daily values may be higher or lower depending on your calorie needs.
The above values are taken from Wikipedia and are verified by USDA.
Peanuts
When consumed in moderation, peanuts provide a healthy dose of good fats that prevent free radical damage and reduce cancer risk. Peanuts are incredibly versatile as well. You can make homemade natural peanut butter and have it with your favorite food – we love bananas and peanut butter.
Tip: You can also add whole peanuts to your salad, chicken, or rice dish.
Chickpeas
Also called garbanzo bean, this protein-powerhouse will cost you around just $1 a can or maybe even less if you buy them dry. Not only are they delicious, but they're also packed with fiber and protein. You can use them in your cooking in several different ways, such as homemade hummus, roasted chickpeas, chickpea salad, "chaat" or chickpea curry.
Chickpeas, mature seeds, cooked no salt
Nutritional value per 100 g (3.5 oz)
| | | |
| --- | --- | --- |
| Energy | 686 kJ (164 kcal) | |
| Carbohydrates | 27.42g | |
| Sugars | 4.8g | |
| Dietary fiber | 7.6g | |
| Fat | 2.59g | |
| Saturated | 0.27g | |
| Monounsaturated | 0.58g | |
| Polyunsaturated | 1.16g | |
| Protein | 8.86g | |
| Vitamins | Quantity | %DV |
| Vitamin A equiv. | 1μg | 0% |
| Thiamine (B1) | 0.12mg | 10% |
| Riboflavin (B2) | 0.06mg | 5% |
| Niacin (B3) | 0.53mg | 4% |
| Pantothenic acid (B5) | 0.29mg | 6% |
| Vitamin B6 | 0.14mg | 11% |
| Folate (B9) | 172μg | 43% |
| Vitamin B12 | 0μg | 0% |
| Vitamin C | 1.3mg | 2% |
| Vitamin E | 0.35mg | 2% |
| Vitamin K | 4μg | 4% |
| Minerals | Quantity | %DV |
| Calcium | 49mg | 5% |
| Iron | 2.89mg | 22% |
| Magnesium | 48mg | 14% |
| Phosphorus | 168mg | 24% |
| Potassium | 291mg | 6% |
| Sodium | 7mg | 0% |
| Zinc | 1.53mg | 16% |
The above values are taken from Wikipedia and are verified by USDA.
Lentils
Guess what, lentils consist of more protein than a pound of beef and they're super filling and high in antioxidants. They make mean lentil soup or "daal" which can be consumed alone or with rice. A staple diet in South Asia, these pods are considered some of the best foods that help you lose weight and stay slimmer. They also have very little fat content so you could have them without any second thoughts.
Oats
Oats are low in fat and rich in fiber and good fats. They help in lowering cholesterol levels and have a fantastically low glycemic index, making them diet-friendly and diabetes-safe. A bowl of oatmeal with some fruit is a hearty breakfast anyone would fall in love with within the morning and it is super cheap.
Try this: You can use them as a substitute for flour in flatbreads, cookies, muffins, and even use them like breadcrumbs for a better taste and calorific value.
Why Should You Eat These Healthy Foods Every Day?
There has been an alarming rise in health ailments including cardiovascular disease, high blood pressure, diabetes, cancer, etc. over the past few years because people are living a stressed and less than fulfilling life. Their food choices are just as worse and their immunity takes a hit in the face of these events. They often eat foods that are high in bad calories and low on water and fiber.
Also read: Evidence-backed Vedic Ways of losing weight
It is their digestive system that takes a hit. They get irritable bowel movements, constipation, lower energy levels, irregular blood pressure and blood sugar levels, and a ton of other health ailments. This also hurts them both mentally and psychologically.
Did you know? Studies show a positive relationship between eating seasonal foods (fruits and vegetables) and feeling good.
Making Healthier Changes to Your Lifestyle Is Easier Than You Think!

Studies have shown that positive activities like eating fruits and veggies are more likely to result in positive activities. This implies that if you feel good about what you're eating, you may be more motivated to exercise. This will boost your mood instantly.
We rather encourage you to think beyond what your fitness trainer has advised you to eat and how you can find their alternatives in a shoe-string budget. Once the stress of eating costly nutritious foods goes out of your mind, you will find merit in sticking with cheaper and healthier foods.
Consulting a Virtual Wellness Expert:
We would thus recommend you to get in touch with a professional nutritionist. She would be the best person to ask advice from and you may even top it up with a personalized diet plan for yourself. As you would know, sticking to a fitness regime and a matching diet plan could do wonders for your health and immunity.
Also note: For starters, a simple meal plan to lose weight is as follows: Adults should eat between 1½ to 2 cups of fruit and 2 to 3 cups of vegetables per day, varying based on age and gender.
Bonus: 5 Simple Tricks to Eat Healthy Foods and Lose Weight While Being on a Tight Budget
We have also got 5 simple tips that will help you increase your fruits and veggies consumption without putting in any extra effort:-
Snack on fruits and vegetables
Instead of snacking on chips, cookies, or other less-than-healthy munchies, try eating only fruits or vegetables as snacks. You may have some sliced peppers, baby carrots, and cucumber with a healthy dip of hummus, salsa, or yogurt.
Eat Fruits For Dessert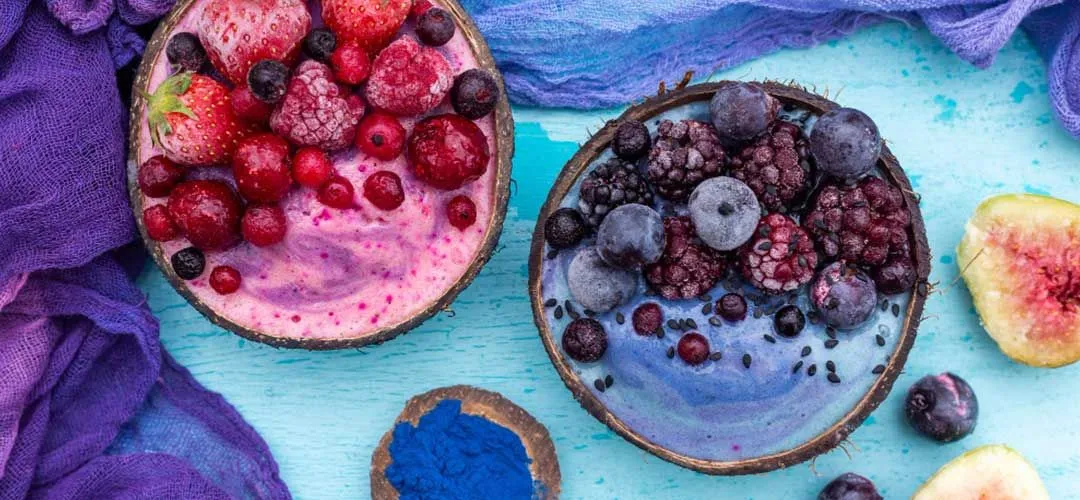 It's not always easy to wean ourselves off the high-sugar diet we're used to. But replacing high sugar desserts with fruits is a great alternative to reduce the calorie intake and also increase the consumption of fruits. You may thus go for fresh berries, peaches, plums, or pear for dessert.
Don't Forget The Frozen Ones
You aren't limited to just what's in your grocery store's produce section. Frozen fruit and vegetables can be added to your oats to make your porridge just as healthy as the fresh variety. However, this doesn't mean that you gulp down scoops of your favorite ice cream- that's a strict no-no.
Make Veggies The Star Of The Dish
Often we relegate vegetables to the side of our plate, which makes it tough to get enough. When they're the side dish, we usually give them less of our culinary attention. We thus suggest that you have vegetarian meals once or twice per week for dinner and make it a point to eat your veggies properly.
Add vegetables to daily foods
Many of your favorite recipes, including pasta, bruschettas, casseroles, etc. can be easily bulked up with extra veggies. If you're dealing with picky eaters, this is a great way to make a meal the whole family will enjoy. You should attempt to make the dishes rich in taste and flavors so everyone enjoys their time at the table.
Eat Healthy to Stay Fit and Lose Weight Faster!
In addition to the cheaper food options mentioned above, these tasty fruits and vegetables can help you get your daily dose of nutrition within your budget. They are all full of necessary nutrients and minerals and natural goodness, and their being inexpensive is another positive that you can take for your health.
We thus recommend you to start your day and evening with fruits and roasted vegetables instead of junk foods. If you are an online wellness or fitness expert, you can adopt a software-based approach to help your clients make that grand change to their lifestyle, something they would thank you for years afterward!