Working out While Listening to Music in the Gym
Listening to music when you hit a gym to improve your workout isn't a new trend, but it is not always appreciated by old-school runners. They find it distracting and cumbersome. However, with the increasing adoption of wireless Bluetooth headphones, the scenario is changing.
Listening to your favorite music while working out can help you focus and tune yourself out of worldly distractions. You may best use this advantage to work out better, both in qualitative and quantitative terms.
If you are just starting up, you might be interested in knowing how listening to music could affect your workout regimes. So, we poured through the results of multiple studies that have been conducted recently around the world and concluded that listening to some fast hip hop beats and your favorite music does boost endurance, both physically and mentally.
Tip: We also got around some of our best mental therapists to know what their take on the topic is. We would reveal the inferences a little later.
Motivating Oneself through Music in a Gym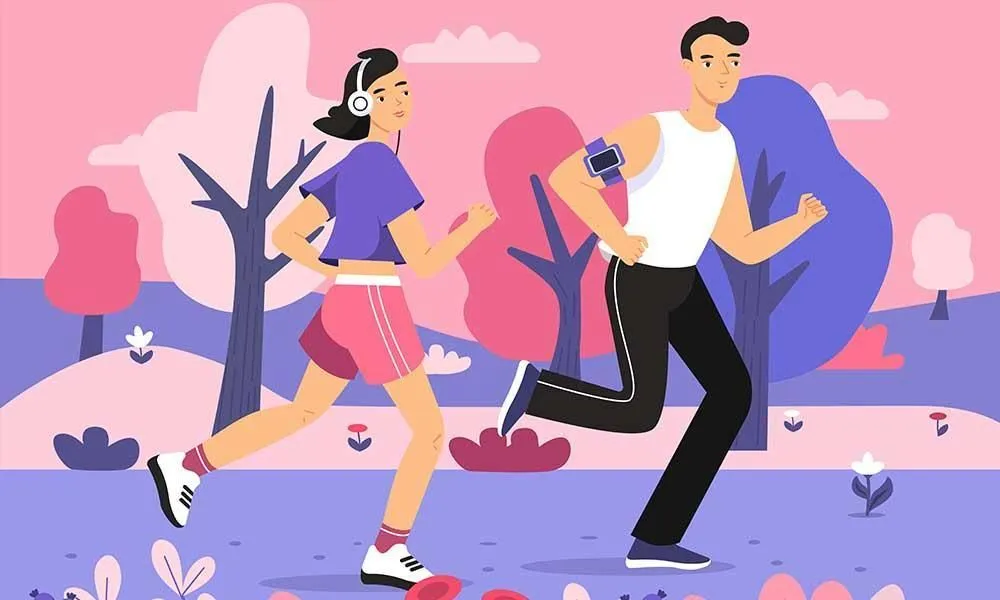 In addition to the inferences above, we also interviewed some fitness professionals and experts online to know what they felt about listening to their favorite music while working out, especially on the harder regimes like HIIT and Pilates.
Motivational workout songs too can have a hugely positive effect on the psyche, especially if they are in a language you prefer. You could listen to such songs using a music accessory like a wireless headphone or earphone, and then use the adrenaline to push harder.
What's the best music for workouts?
The answers we received were unanimous. Everyone out there in a gym advocated the use of listening to one's favorite music, or the more hip-hop and fast dance numbers. It helped them work out of their comfort zone, boosted their adrenaline, and increased their blood pressure levels- three factors that one counts to up one's productivity.
Note: A related aspect was of using good-quality trendy headphones too, but we will discuss that a little later.
Benefits of Listening to Music While Working Out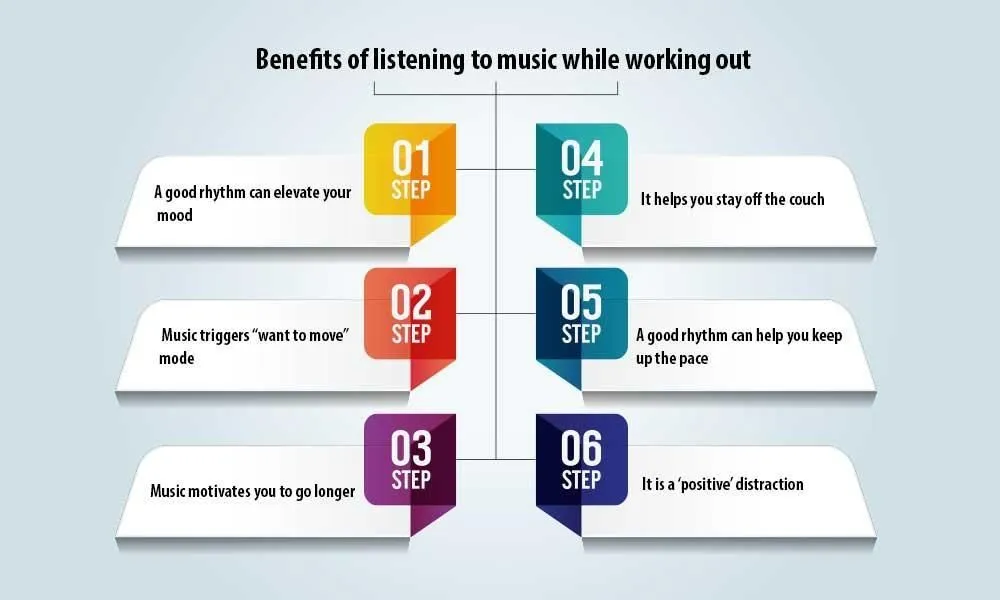 Here's how music affects your exercise routine positively:
A good rhythm can elevate your mood
Ever wondered why the perfect song could make your tough workout easy and interesting? An August 2013 analysis found that people often listen to music as a way to find self-awareness and change moods. No matter what happened an hour ago, you could use your playlist to help you escape negativity & power up your workout.
Music triggers "want to move" mode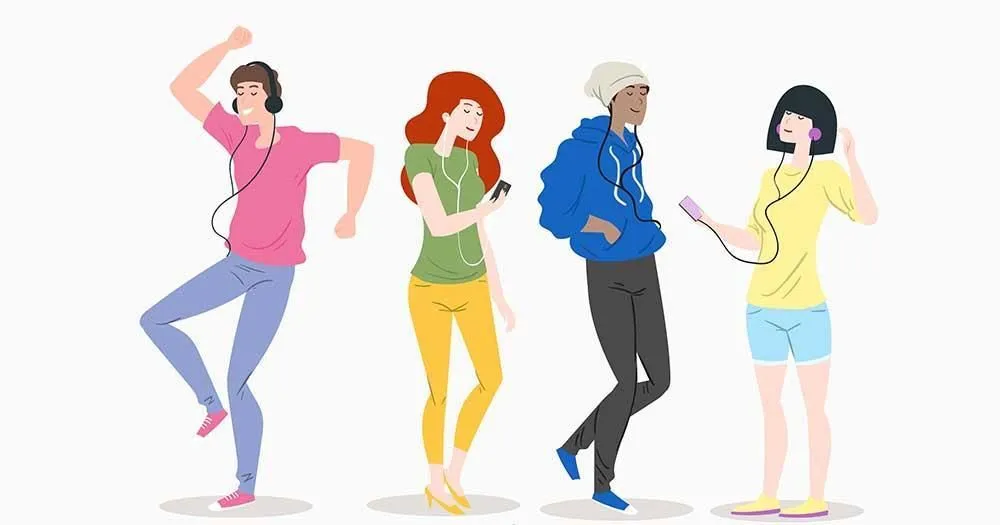 It has been proven scientifically that music can boost the rush of adrenaline in your bloodstream, the main trigger for an effective sweat session. As soon as you play the rhythm, the brain gets excited and induces physical movement, and boosts your workout performance quickly.
The longer you listen to your favorite music, the more you are motivated to stay numb to your fatigue and pain. This can obviously have a positive effect on the duration of your exercise routine. Taken as a habit, it can increase your body's endurance limits by several orders.
Music motivates you to go longer
Need to get through a tough fitness challenge or strength training exercise? Your playlist holds the trick. The Journal of Sports and Exchange Psychology recently published a report according to which listening to rock and pop music while doing cardio workouts may increase your endurance by 15%. It would also result in a more enjoyable exercise experience.
It helps you stay off the couch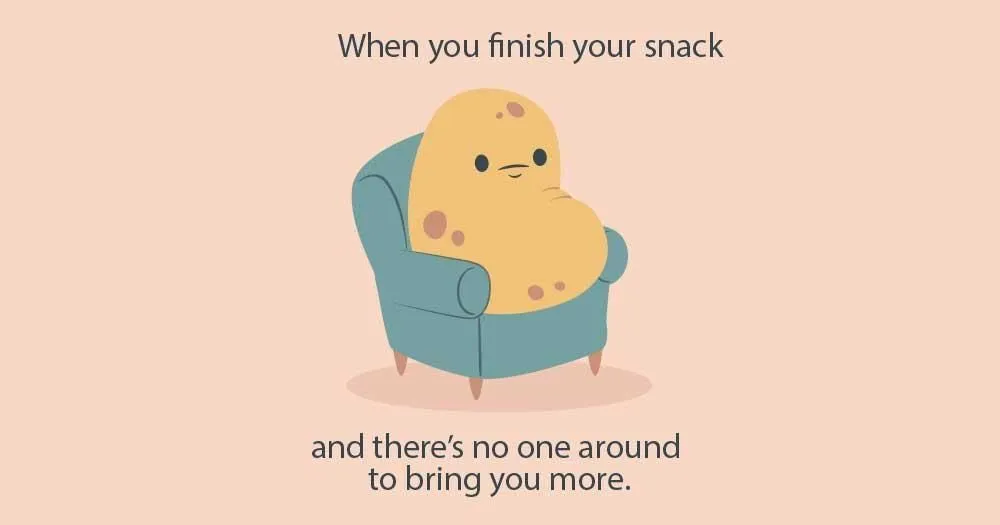 A study conducted by the Journal of Strength and Conditioning Research highlighted that athletes who listen to motivational music after a workout session stayed more active and reported a lower exertion level than those who didn't. It also motivated them to fight off their lethargy and the habit of procrastination to achieve better results in much less time.
Tip: Listening to motivational songs too helps apart from fast-paced songs.
A good rhythm can help you keep up the pace
The rhythm of the workout music stimulates the motor area of the brain as to when to move, thereby aiding self-paced exercises such as running or weight lifting. Effective responding to these time signals helps in better use of your energy levels, as keeping a steady pace is easier than a fluctuating one.
It is also an obvious guess to not listen to "sad songs" because they dampen our spirits and reduce our enthusiasm to push harder.
It is a 'positive' distraction
Working out with music helps in lowering the distraction caused by exertion, which can benefit the overall performance by up to 15%. Basically, it means that your playlist can distract you and no matter how dreadful you feel about those iron weights, you can do it.
All these facts have made it very clear that music and exercise make a good team to boost up workout performances! This discussion can be very well concluded with a statement by Costas Karageorghis, Ph.D., from London's Brunel University School of Sport and Education, "Music is a legal drug for athletes." This adage makes a lot of sense, doesn't it?
Smart Tip: Using YouTube to listen to gym music online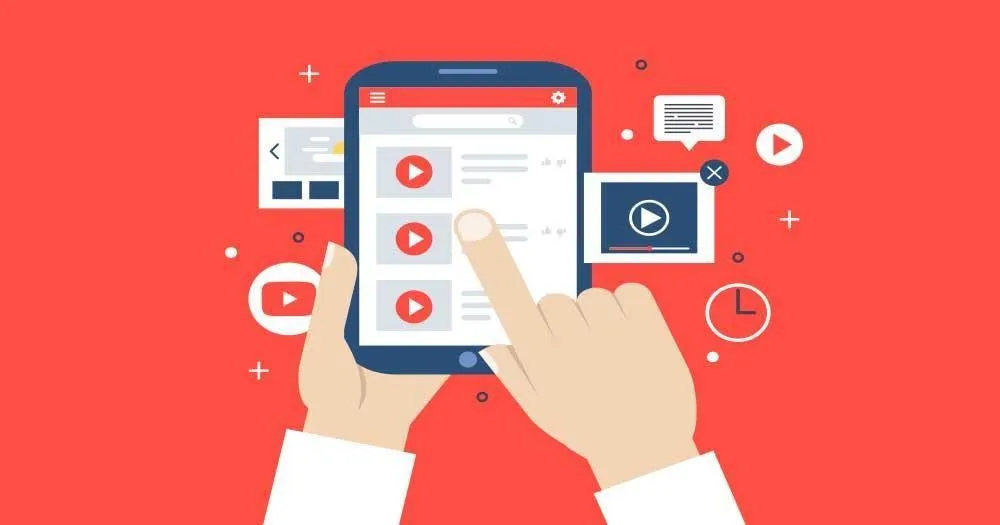 This should be a cool tip to being with. Ever since its launch in 2006, YouTube has emerged as the single biggest portal of private and public domain videos, including music videos. Most of the videos uploaded here are as per the guidelines and you do not need to pay anything to listen to your favorite music there. All you need are a smartphone and data connectivity to get going.
So, if you are working out in a gym and are looking for the simplest way to listen to your favorite hip hop or gym music online, you can download the YouTube app on your smartphone. You could then connect it with your Bluetooth headphones or ear bands or you may also use the music system in your gym to get going. You can also create one or more online playlists of your favorite music songs too.
Using the best wireless Bluetooth headphones while working out
A pair of premium, trendy, high-bass, and wireless Bluetooth headphones could actually help you keep focused on your workouts for longer. You can also choose from the best On-Ear or Over-Ear, or In-Ear TWS types to suit your needs better. As you listen to your favorite workout music on them, you can count on a top-notch listening experience and make a style statement in the gym.
MevoFit's exciting range of Bluetooth headphones could fit your preferences the best. It offers clear sound quality with deep bass, improved battery life, anti-sweat feature, and optional in-built microphones capabilities for hands-free calling. This amazing musical experience is enhanced by their premium noise cancellation feature and HD audio drivers to offer a more immersive audio experience.
So select your favorite music, plug in your Bluetooth headphones, and get ready for a great workout session now!