Here's what my trainer taught me one day, "When someone ruins your day, you go to the gym and work harder." It's been twelve years of me since he gave that fantastic piece of advice and it has worked flawlessly every time. I have worked out a lot harder on those days and by the workout finishes, I have always seen something positive coming out of it.
Then came 2020 and with it came the Corona, and none of the two has left ever since. This incurable infection strain has disrupted the fitness regime of almost every fitness-savvy person. This incurable infection strain has disrupted the fitness regime of almost every fitness-savvy person.
People are now avoiding going to gyms and the other fitness studios for the fear of contracting an infection and are rather either working indoors or have completely given it up. In case you'd like to know what I have been doing ever since, well, I switched to availing of Online Virtual Fitness Classes from my preferred trainer- and here's why you should too!
What Is an Online Fitness Software?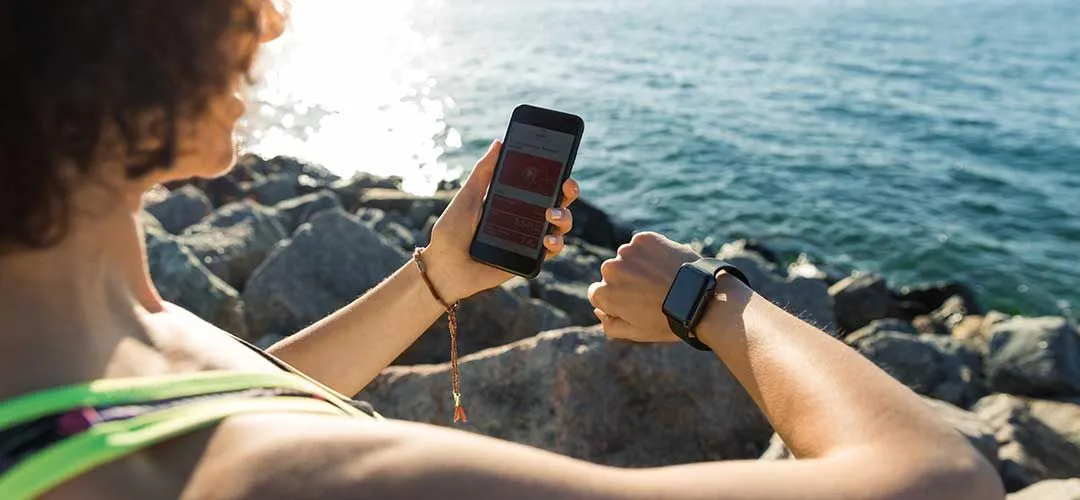 Simply put, an Online Fitness Software is a smartphone-based application (or an app) that helps a self-employed fitness trainer virtually organize his gym, do client bookings, and schedule and monetize his operations as per his preferences.
He can also create, manage, operate, and grow his business in this manner by reaching out to several hundred or even thousands of fitness professionals per unit time. He only needs to have a smartphone, an active data connection, and of course, a willingness to change for the better and to explore his financial avenues.
My personal, rather virtual trainer, switched to a better way to drive the car of his financials and he has been in the spin of things ever since Corona appeared on the scene. The following excerpt is entirely based on our conversation early this year and I am recounting it below to state my point.
The Future of Gym and Self-Employed Fitness Trainers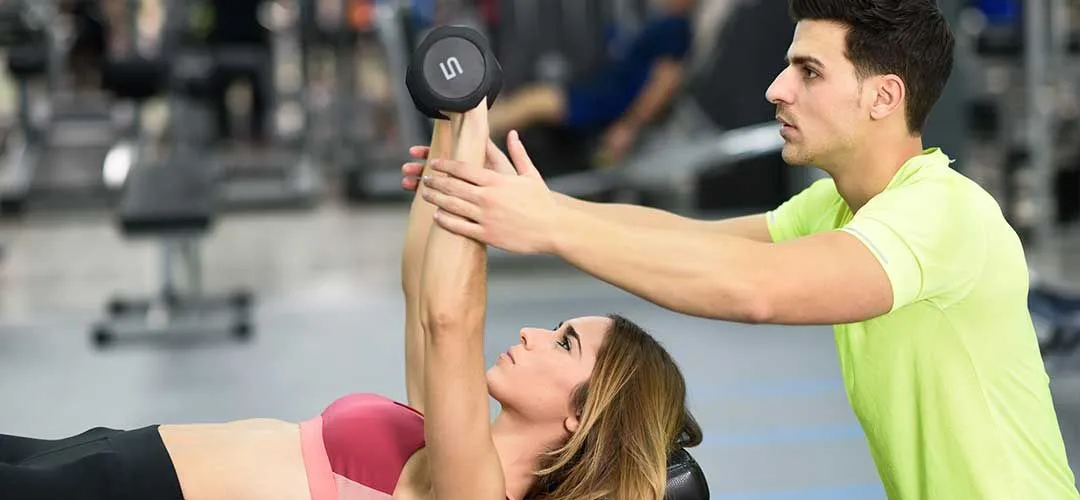 Both of us have spoken at length about how effortless it has been to use a smartphone to control and grow one's Online Virtual Fitness Training classes. That way, one can reach hundreds and thousands of users and followers at a time through a common online platform and then offer them the best of one's services in real-time.
This endeavor is even independent of time zones and worldwide locations too. Now here's something to think about: as a self-employed fitness trainer, one can teach more than two people at the same time, even when they are following two different types of fitness regimes.
This happens by the way of virtually connecting with each of them through a live session via audio and/or video conferencing.
The gym trainer may offer his pre-recorded exercise sessions to one or more users as per their requirements and simultaneously offer personalized one-to-one live sessions for those prefer who the premium services (and can also pay likewise). These services can be pre-scheduled as per the gym trainer's convenience and preference from the smartphone itself.
Is Being a Personal Gym Trainer a Good Career?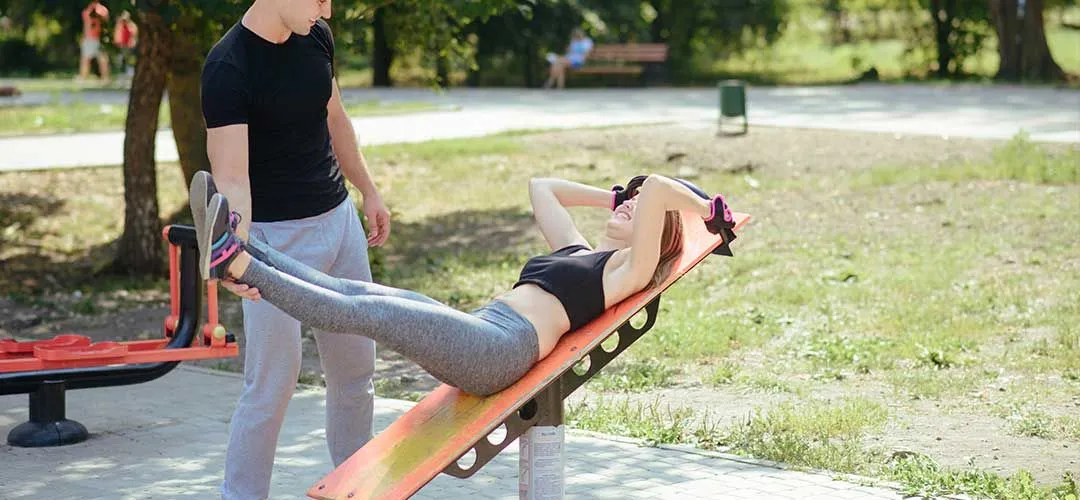 Yes. It is always a good idea to follow your passion and if it is about Online Virtual Fitness Training, it is the best. We know you have a talent for helping people be the best version of themselves and match the same with proper financial upscale. If you are still resolute on this goal even in the times of corona, we are here to help you avail of more benefits.
With its top of the notch offering, MevoLife has certainly heated the race for the best software for online fitness classes. It has got a mile-long list of features that you can depend on amplifying your reach, get closer to more users, and boost your revenues.
You may thus provide Online Virtual Fitness Classes right from your smartphone by bringing all your users on a common virtual platform and then launching your services from there, without needing to go to your gym.
Mevolife's Online Virtual Fitness Marketplace
Now there is something called MevoLife's Online Virtual Fitness Marketplace wherein you may market your capabilities as a distinguished self-employed personal trainer. You may do this by showcasing a valid certification, experience level, track record, media coverage, accolades, user ratings and reviews. Your prospective users would be able to filter and select you from a list of similar gym trainers from the platform online.
Please note that you can always choose to provide your Online Virtual Fitness Training classes as per your time and convenience and that your new and existing users would only be able to contact you in those periods that you have marked as 'Free', and not beyond them. You can manage it all from the smartphone app, even when you are on the move.
We understand Corona has impacted the fitness industry badly but you can always bounce back stronger. Instead of putting yourself to self-doubt and questions like "is being a personal trainer a good career?", we advise that you take the step ahead and swell up your user base with some smart thinking. You grow beyond your limits!
Mevolife's Online Fitness Software for Personal Trainers: What's in It?
MevoLife's Online Fitness Software for Personal Trainers is a box bracket of several smartphone-based user-centric advantages and benefits that can be availed on the go. These are geared to provide a comprehensive growth plan to every Online Virtual Fitness Trainer so he or she may create, manage, operate and grow his services as a business virtually and derive financial advantage from it.
Please note that these services are completely independent of one's time zone and location, and thus may be provided from any part of the world. So even if you live in India and a user requests your services from somewhere in the US, you can still do it- all you would need is a smartphone, a data connection (preferably Wi-Fi or 4G), and a valid MevoLife account.
Here's What You Can Expect from the Mevolife's Online Fitness Training Software:
Billing & Payments Management Software
Credit Cards Payments

Billing & Invoicing

Recurring Billing for Plans

Auto Billing Reminders to Clients

Payments for Plans, Sessions, Bookings, Classes
Appointments Booking Management Software
Create Availability Calendar

Define Time Slots for Booking

Slots Availability Auto Updated

Accept / Decline Booking Request

Booking Reminders to Clients & Professionals
Live Video Conferencing Software
One to One Live Video Sessions

Group Video Sessions for Classes (2-8)

Time Limit (Slot based) Video Sessions

Options for Audio / Chat in Sessions

Booking / Invitation based Sessions Joining
Communication and Chat Software
Full Communication Desk for Support

Non-Session based Support Chat

Provide Professional Support to Clients

Broadcast Messages to Entire Base

Full Management & Communication History
The above list of features and advantages should be enough of a motivation for you to jump the ship in favor of a radically new wave of change that's about to sweep the world of fitness in times to come. We welcome you to rise above this change by riding on our superlative marketing insights, a customer-focused bouquet of services, and taking a giant leap forward.
We ask you to team up our Online Fitness Software with your passion to make early inroads starting today!
The Future of Gym and Self-Employed Fitness Trainers Is All on Smartphones Now!
Online Virtual Fitness Training is on its way to becoming the next BIG thing in the world of health and wellness.
The rise of COVID-19 has only catalyzed the process in the favour of the best trainers worldwide and a smartphone-based Online Virtual Fitness Marketplace, and as a gym trainer or a self-employed fitness trainer, you should know that it is time for you to maximize your potential and get on the winning route.
My self-employed fitness trainer is smart enough to take that giant leap ahead and he has been reaping the benefits even before Corona had set in, and by now, he has already carved out a separate space for himself in the arena. You too could do it. Remember, the best project you will ever work on is YOU!