Your butts and thighs are the most obvious parts of your body where unwanted fat accumulation is highest, no matter whether you are a man or a woman. We thus consulted some of the best online fitness experts to know about how to reduce that unwanted flab through some no-equipment exercises like glutes and strength training. Here's what they advised us.
Many people choose to enhance their features, such as their chests and butts through cosmetic surgery. However, unlike your breasts, your butt is a muscle and you can enhance it with exercise alone and save thousands of dollars you may have decided to spend on surgery.
It is important to note that the key aspect of this exercise is the gluteal muscles. They are a specific group of three sections that make up the buttocks. These are the gluteus maximus, gluteus medius, and gluteus minimus, and they run from the ilium to the femur through the sacrum.
Importance of Glute Activation Exercises
Here's why it is so important for you to go with some glute activation exercises twice a week (or more if you are obese). You can tone your butts, inner thighs, and glute muscles with regular workouts, and consulting a fitness trainer for the same would be better.
You would always need stronger glutes to maintain proper pelvic alignment, maintain body posture, run faster, and sit or bend properly. Stronger hip muscles are essential to provide support to the lower back and thighs, and they also safeguard us against knee injuries.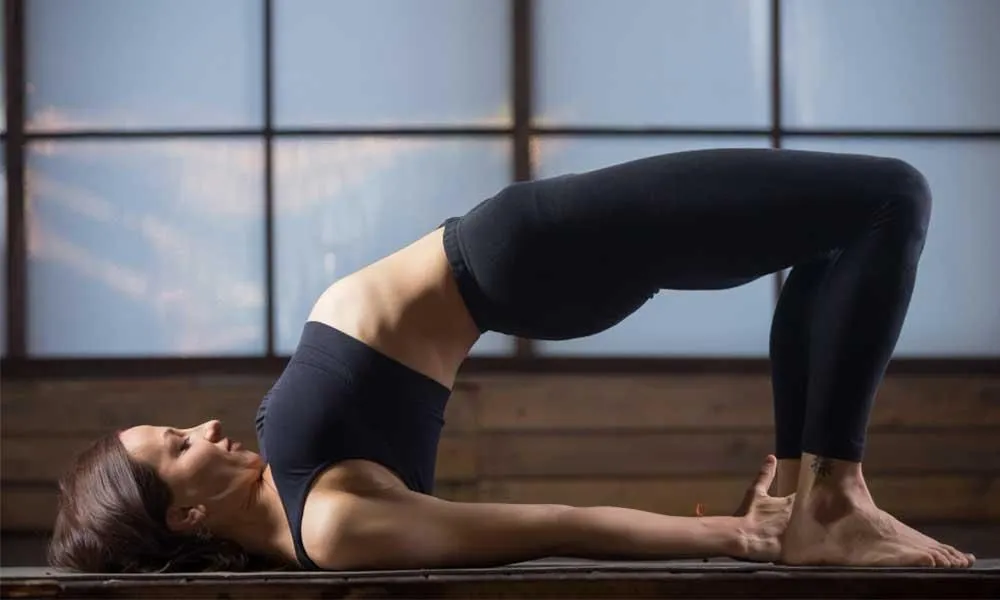 Best Glute Exercises You Can Do at Home
Here are some of the best and most hardcore exercises that you can do at home for your oversized butts and flabby inner thighs to have a better body shape. If you persist with them you can expect a change in your physical appearance and a faster reduction in your BMI.
You should note that you cannot make your butt significantly larger with exercise. You can make it rounder and perkier and seriously lift it with lower body exercises as mentioned below:
Squats
Squats performed as a bodyweight exercise or with dumbbells or barbells, work your entire lower body, including your glutes, quads, and hamstrings. With every squat, you make, try to go deeper in the move. Ensure that you are involving your butt as much as possible without arching your lower back.
Your lower back and spine should be straight and slightly bent forward. To perform a squat, stand shoulder-width apart with toes turned outward slightly. Engage your core, push your chest up and your hips back, bend your knees, and squat low until your thighs are parallel or almost parallel to the ground.
Practice hard and try to make it to a perfect squat. Perform as many repetitions as possible. If you're a beginner, start with 10 and works work towards 20. These are some of the best exercises to tone your lower body and to burb some unwanted fat on it.
Lunges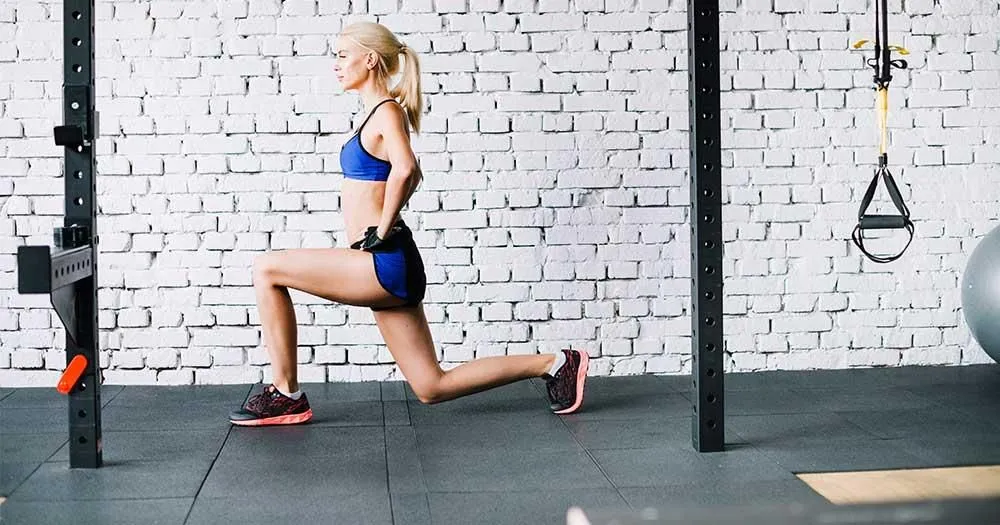 Lunges are an amazing option when it comes to perking up your butt. When performed with a pair of dumbbells or a barbell, they can create a very grueling workout that works much faster than normal, weight-less workouts.
Also read: Burn fat with lunges
To perform a lunge, stand on a flat surface or a platform that is 4 to 6 inches above the ground with your feet together. Step your right foot back off the platform keeping your torso upright and bend your legs in a lunging posture.
For the leg on the platform, make sure the thigh is parallel to the ground and for the leg on the floor, the thigh should be perpendicular to the ground and the lower leg should be parallel to the ground. Engage your core and bring your rear leg back on the platform.
Kettlebell Swings
Kettlebell Swings are a potent set of exercises that lifts your butt and enhances your hamstrings and lower back strength. If you don't have a kettlebell available at home, you can perform this exercise with a dumbbell or a reasonably heavy object such as a bag full of sand.
To perform this exercise, stand shoulder-width apart, holding the weight in front of your thighs. Slightly bend your knees while keeping your core engaged and bring the weight between your knees. Push your hip forward and drive the kettlebell or dumbbell up to shoulder level with your arms straight.

You should avoid arching your back because it may cause an injury. As one of the best exercises to tone inner thighs, it offers better results if you do about 10 to 20 reps of it, depending on the weight you choose and the level of intensity you can handle.
Get Started with the Best Glute Exercises at Your Home
The best thing with these three glute exercises is that you won't need to need to go to a gym to get working. You can simply work as per the instructions above at your place, and help burn fat faster off your mid and lower body. You should, however, remember to do these exercises properly and that you should always start with warmups and cooldown exercises for the best results.
A smarter approach would be to go for virtual fitness sessions. Conducted through audio or video conferencing, these sessions are available on-demand by some of the world's best trainers and you can contact them for your specific needs as and when you'd want. These sessions are available at a fraction of your gym subscription and trainer's fees, and you can get online using your smartphone alone!