Zumba and weight loss are synonymous. People gunning for a toned body and leaner muscles are fast switching to this not-so-new model of an exercise fitness program based on aerobic exercises. It was conceptualized and designed by Colombian dancer and choreographer Alberto "Beto" Pérez during the 1990s and soon rose to the top of the charts internationally.
As more hip-hop and pop music penetrated the fitness industry, Zumba classes became synonymous with an aspiration of weight loss and attractive appearance, especially among women of all age groups. This aerobic dance form is just as amazing for men too. You can always find men doing their part to a fast-grooving song in a fitness studio somewhere in the world right now.
Benefits of Zumba Dance
Why should you enroll yourself in a Zumba class?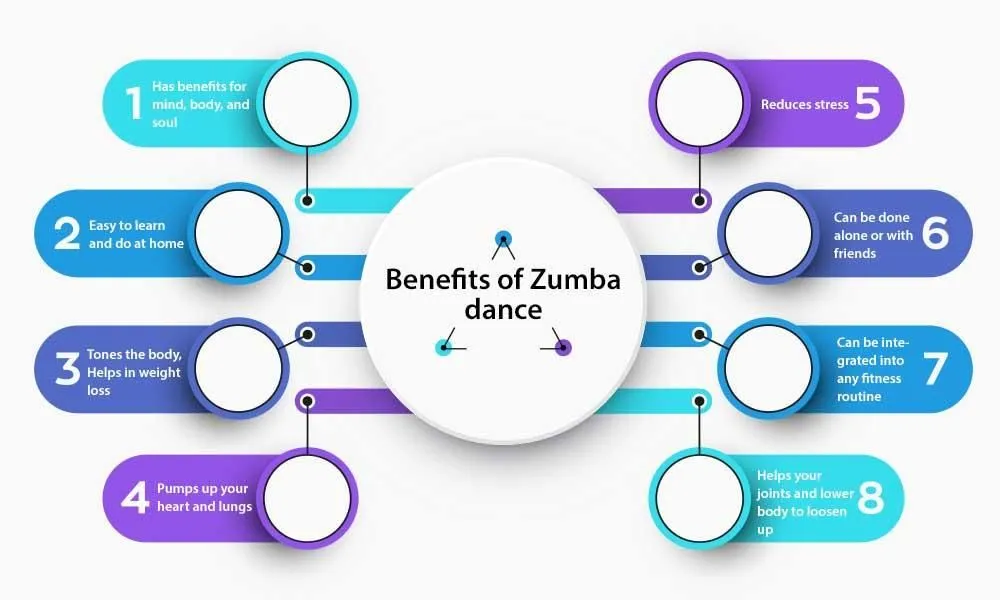 Zumba dance involves a mix of cardio, toning, and stretching that not only improves cardiovascular fitness but also enhances agility, coordination, balance, and flexibility. It is a fun workout in which participants raise and drop their intensity alternatively.
Also read: How Would Fitness Dynamics Evolve Post 2020 For Trainers and Experts?
This fun-filled fitness experience is highly effective for weight loss, stamina, and endurance. Anyone who loves music and who would instantly do a shoulder-shrug of a foot-tap after listening to the irresistible rhythms can go for a Zumba class.
Here's why you should switch to this Brazilian dance form today:
1. It does not need any specific training
2. Anyone can learn its simple moves online and start practicing them at home
3. Helps in weight loss
4. Pumps up your heart and lungs
5. Helps you de-stress
6. Can be done alone or with friends
7. Helps your joints and lower body loosen up
8. Can be integrated into your fitness routine
Other forms of Zumba dance:
You may also try other Latin American dance forms like merengue, salsa, reggaeton, soca, samba, cumbia, and hip hop along with it. Here's what our experts think about it.
Zumba Dance for Beginners: Precautions
As amazing as it may sound to go for a Zumba dance (and fitness) session, there are some standard precautions about how you should not approach it. We are listing certain scenarios and conditions in which you should rather slow down or simply not try your dancing move.
Here are some precautions for beginners taking on Zumba dance classes:
1. Check if you have any health issues related to the heart, lungs, or if you are obese. (These issues may lead to hyperventilation and even heart failure).
2. If you are a senior citizen, be sure to check with your doctor if you may try a dance class.
3. Tell your fitness (or weight loss) expectations to the expert you have chosen.
4. Do not start without some warmup exercises.
5. Go for small, 15- or 30-minute online classes at home.
6. Drink some water and have something to eat before your class.
7. Wear active gear that helps your skin breathe.
8. Do not dance to the point of exhaustion.
9. Refrain if you have got a sprain, injury, or spasm.
10. Do not train more than thrice a week initially.
Most importantly, enjoy the dance moves. The key is not to do it exactly like the trainer, but to get into a better form (and to enjoy the experience). It is okay to skip a few steps in between too!
Does Zumba Work for Weight Loss?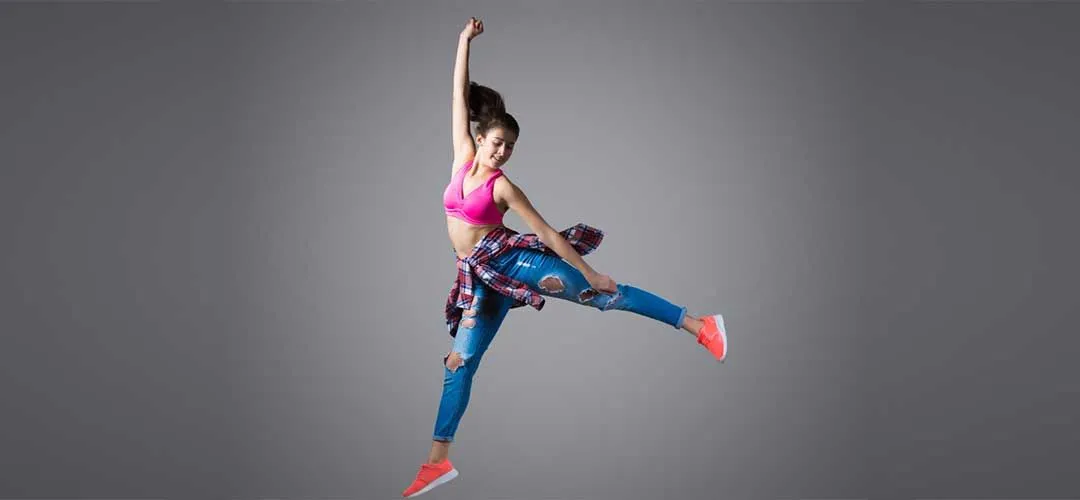 This dance form is an aerobic exercise and it is preferred by several celebrities like Jennifer Lopez, Emma Watson, and Kristie Alley. They are all-in for the game (along with millions of others worldwide) because they love to party and are aiming to lose some extra weight faster and without much fuss.
You can expect to burn about 350 calories by dancing in 40 minutes, though it would depend on the dance form you have chosen and its intensity.
An online Zumba class can help you achieve all the benefits of this fitness-based dance form, provided you do it right and not obsessively. Weight loss and toned core muscles are two of the most obvious results that you can get with practice, but you should remain consistent.
You could reduce excess fat on your belly, thighs, arms, and lower back. Additionally, you would also develop leaner muscles and a well-toned body that has flexibility and agility.
PS: We have offered a detailed analysis of how something as simple as dancing could help you have a better body shape. We recommend you check it out.
Zumba Instructor Training: Are You an Expert at Teaching People How to Dance?
Countless people around the world are looking for ways to stay in shape and you can help to make their lives easier. People are looking for experts who are experts at this aerobic dance form, are positive and well-mannered, can guide them to better health, and are approachable online.
If you are an experienced dance trainer, you can use this software to bring your clients on board, train them, and reach out to thousands of prospective clients online. As your clientele grows, you can count on increased visibility, returning visitors, and more revenues.
There are several more benefits of going for a virtual and software-specific approach and none of them is more important than serving people to the best of your abilities and matching it with a monetary advantage.
We recommend you check out this resource to get started today!