As a fitness coach, you could experience an exponential fall in your female clientele due to three factors- hectic work schedules, tiresome commutes, and privacy issues. They could also be pegged down by an absence of like-minded enthusiasts- a factor that often leads to irregular workout sessions and may even turn into complete desertion someday.
You should help them address their reservations and reassure them of your presence. One smart way to do this is to offer your personal training sessions through an online setup. This would serve two purposes- first, your female clients could find their own time and place to work out. They may finish their scheduled tasks and then initiate a personalized and on-demand session for their respective fitness needs.
Second, they could feel secure away from the prying eyes of other people that they'd rather avoid during workouts. This is a crucial point that often goes unnoticed in most professional setups like studios and gyms. For example, most girls and women worldwide would rather stay away from standing behind men changing weights on a lat pulldown machine in tight-fitting active gear.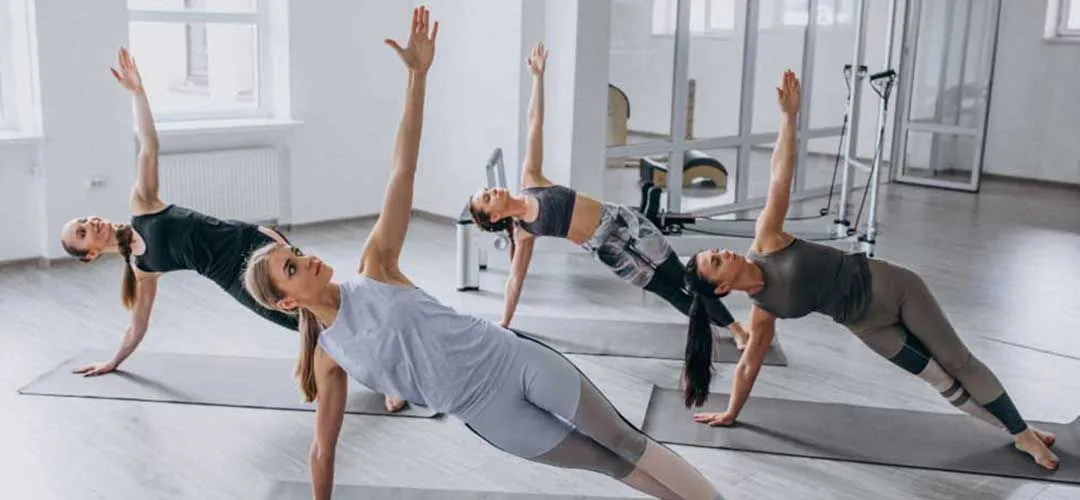 Taking Your Personal Training Services Online
Being a gym-based fitness trainer does not mean you are stuck with your local studio or clients. You may leverage technology to expand and multiply your presence to several locations and clients at a time. The best way to do so is to take your services online aboard a secure platform, and invite your existing clientele there, and offer personalized audio or video conferencing-based live sessions.
You can always lock your schedule on such a platform to offer these interactive sessions. It means that you would be shown 'visible' or 'available' only in the time slots that you have marked thus, and your services could only be booked in these times.
Your prospective clients or groups of clients can realign their schedule to suit your calendar and they can't make an appointment with you in times you have marked yourself 'unavailable.'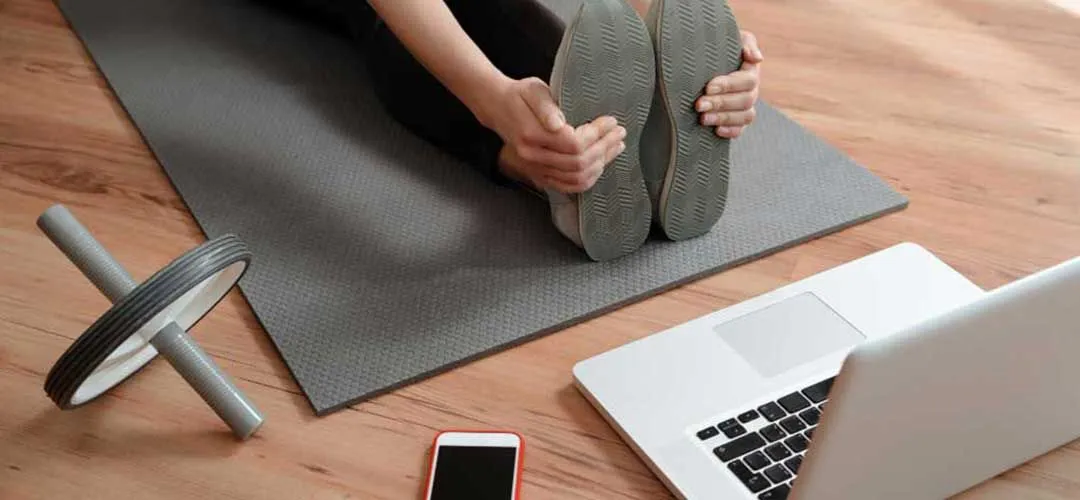 Offering Enhanced Privacy and Flexibility Options to Female Clients
The world has long gone past the stage of providing journal or spreadsheet-based customer experiences, and this change includes traditional workout studios and gyms. The service delivery models have now gone digital with an onus on tech-savvy experts and professionals who are looking to rise above their local competition.
Coming back to the topic of your female clientele, this is your chance to make up for the losing ground by encouraging them to workout online in their time and place. You can calm their nerves by telling them that they can keep on working just as they were with you in your gym, but with an added flexibility of privacy and availability in their home or office, no matter what time it is!
What Is an Online Fitness Software?
An Online Fitness Software is a smart web- or smartphone-based customizable platform to remotely align and offer live or recorded personal training sessions. You can use it to onboard your clients and provide them the same comprehensive experience as they'd expect in your gym.
MevoLife is a new chip on the block with perhaps the widest range of functions for coaches and experts like you. We offer our software-based services for fitness, Yoga, and Zen professionals in addition to dietitians and nutritionists help them offer their services virtually around the world and achieve a decisive lead in the competition.
Benefits of choosing a unified service platform:
AAt MevoLife, we offer the above software as a part of our unified virtual platform called Virtual Core to cover a wide range of allied functionalities. You can enjoy a seamless experience of various segments of your service experience to create, manage, operate, and grow your business beyond geographical boundaries.
Available with a free 30-day trial and easy subscription-based plans thereafter, the suite may be installed on your smartphone, tablet, or laerptop. It is lightweight and syncs user data for a ready reference all the time, without taking up much batty juice.
Here's what else you stand to win with it:
Assign Appointment-based admissions

Onboard clients

Conduct Live Sessions through Audio and/or Video-Conferencing

Program Builder (for HIIT, Pilates, Endurance Training, Weight Loss Programs, etc.)

Progress and Goal Tracking

Interactive sessions with feedback

Client Management

Monetization
In addition to these features, you can also enjoy several other benefits related to the quality of your services. They are as follows:
Branded in your business name

Web-based Dashboard, Admin Tools, and Mobile App

Option to conduct Single, Group, or Preset sessions, even when you're on the move

Works 24x7

A library of instructive videos

Create and edit nutrition plans

Goal Tracking and Exercise History

Easy Customization
Each of these functions will help you have a more focused mindset for your services and propagate the same to others. You would also be no longer dependent on your local clients for revenues, a factor you can best use to leapfrog your competition as per your wish.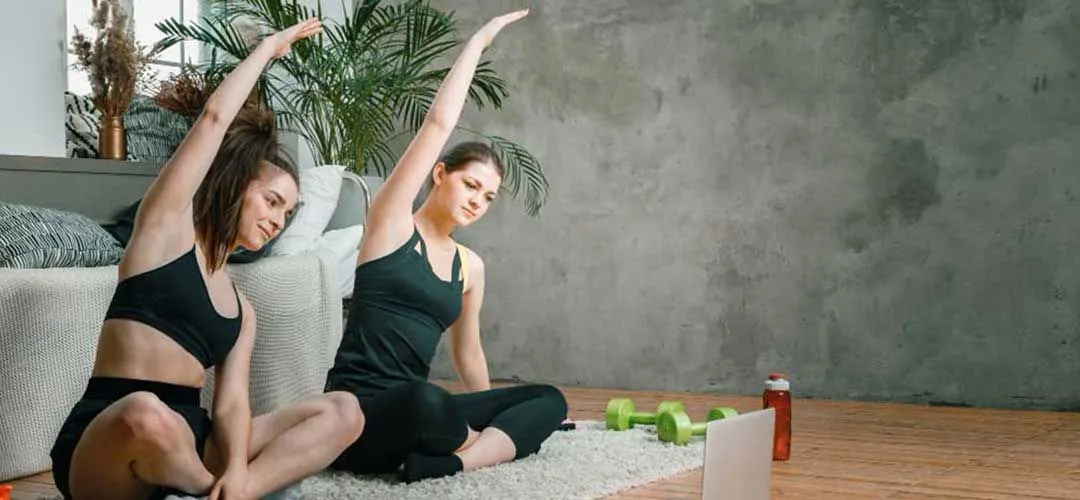 Offer End-To-End Personal Training Experience
As a comprehensive and intuitive solution, Virtual Core acts as a perfect toolbox for your services. You can depend on it to create end-to-end functionalities for various stages of client onboarding and engagement, like making appointments and taking payments, doing live conferences, creating custom programs, and managing time-based progress.
All these functions, and a lot more, are available at a swipe of your finger and there is no steep learning curve for them.
Offering Challenge-Based Training Programs to Women
You may encourage your female clients to join in groups or you may club them virtually to have a focused and holistic training experience. While they would get emotional reassurance by working out with several same-sex aspirants, you too can expect a significant upscale in your revenues.
This effect will be accentuated as they go for specific programs like weight loss and endurance training.
These live sessions work seamlessly for basic warmups and challenge-based regimes alike, and you are free to increase the complexity levels over time in the programs chosen. There is practically no difference in the way you've worked so far, it's just the media that has changed.
Tip: MyPTHub has beautifully written about some amazing ways that you can use to encourage your female clients to workout online in this article. It chronologically takes you through the steps that you could follow to get them up and running with their first strength training session.
Start by Offering Your Virtual Fitness Training Sessions Today!
MevoLife's Online Fitness Software is just the shot in the arm you would need in these tech-savvy times to automate your services, boost your clientele, and reverse the falling revenues. Not just your local clients, but scores of people around the world are gunning for experts like you to stay in shape- and you can do your part by simply being with them.
Your services are respected by your clients. It's time you delight them with a magical experience that goes well beyond your geographical location and still works just as nicely.