Fun and Hard Work are two terms that usually do not go along very well together- they are often found sitting on the two extremes of human nature. However, the situation is different with fitness trainers. They are professionals who have spent their lives boosting their physical and mental strength to higher levels, and are looking to extrapolate the same qualities in others. Using a software-based approach can work wonders for those looking to target clients beyond their local scope.
Valued at USD 6 billion in 2019, the market for online personal training is expected to grow ten times by 2027. This newer market segment comes riding on customer-centric benefits like flexibility, a wider choice of trainers and modules, an option of unconventional disciplines like Yoga or Zumba dance, and the choice of interacting with an expert of one's choice at one's home or office.
If you are looking to expand your scope beyond your gym or fitness studio, taking a software-based approach can help you by a mile. It can help you multiply your presence to more than one client at a time and reach out to thousands to prospective ones around the world. It is easier than it sounds, though we advise you to venture into it only if you are qualified enough and have your training certifications in order.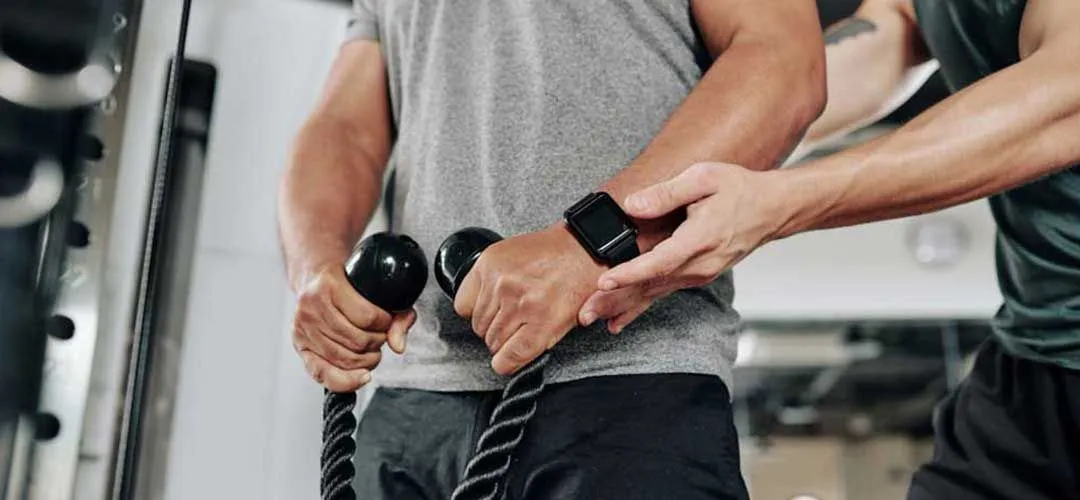 How to Get Personal Training Clients Online?
The internet is breaking down with people offering or seeking qualified personal training, meditation, or dance training sessions. This is just where you can come in as a full-blown package that can be customized to fit the ends and usually is flexible enough to accommodate some other add-ons related to your sessions. Mind you, these job requirements will only increase with the proliferation of technology in our daily lives.
By using a software-based approach (that we will discuss a little later), you can mitigate several challenges that you were facing as a geolocation-limited service provider. You can rise above the fluctuating count of clients in your gym or studio by being available (and multiplying your availability) to more interested and like-minded people around the world.
Dos and Don'ts of Being an on-Demand Virtual Trainer:
Here are some simple rules that can help you get more clients online as a virtual fitness or personal trainer. The same is applicable for the experts who are looking to offer their services for Zumba dance, Aerobics, Anaerobic exercises, and meditation (like Yoga and Zen).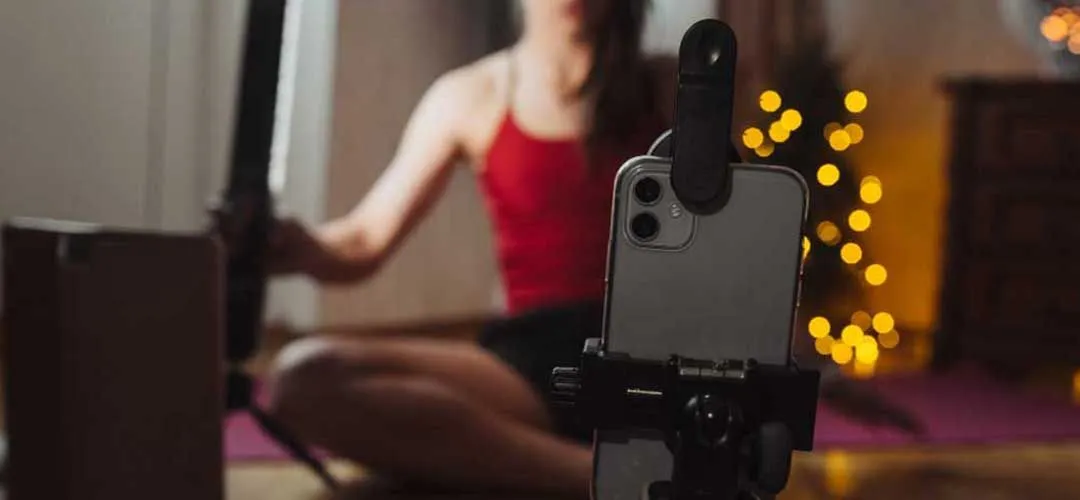 Professional aspect:
Be a qualified and certified expert. People are not looking for novices out there.

Know and set the expectations first up.

Be social and willing to listen.

Design courses and programs that help people get reasonably better results.

Respect your and their time.

Make flexible time schedules.

Track your clients' results regularly and offer them timely feedback.

Don't make promises you can't keep.

Don't delegate your services. People have signed you up, not someone else.

Be courteous and professional. Never try to ridicule, bully, or body-shame your client. NEVER!
Service aspect:
Always start with what you are best at- aerobics, yoga, Zumba, etc.

Communicate your USP and strengths with your profile.

Ask what kind of an experience you could offer- guidance-based, longer workout sessions, or goal-based.

Create some training videos of yourself for some specific ends (like endurance training).

Start by asking what their pain points are and how they expect you to help them.

Start a workout module by first explaining its basics and the right way of doing it.

Start in incremental steps and keep interacting with the client(s) to know if they are following.

Feedback is important and so is the process of leaving homework.

Ask them to take notes for any errors they are making.
Tech-savvy nature:
Be understanding and approving with senior citizens, women, sick, and people with special needs.

Don't snap if they take some time to connect their earphones or to check if the mute button on their smartphone is not activated.

Check if your internet connectivity and your communication media are good to go. Also, ask your client to run the same checks at his/her end.

The best online fitness trainers worldwide are exceptionally good at these five components of physical tone up. So even though you are offering personalized programs, make sure your client knows about them and you can offer them through virtual media with ease.

Distraction is evil. Stay away from your smartphone and resist the urge to check notifications or answer calls. Make sure your clients follow this rule too.

Ask them to wear proper fitness gear and devices so you could track their progress on the go.

Communication is the key. Make sure you hear them loud and clear when your clients complain of pain or an unbearable strain during an e-fitness training session.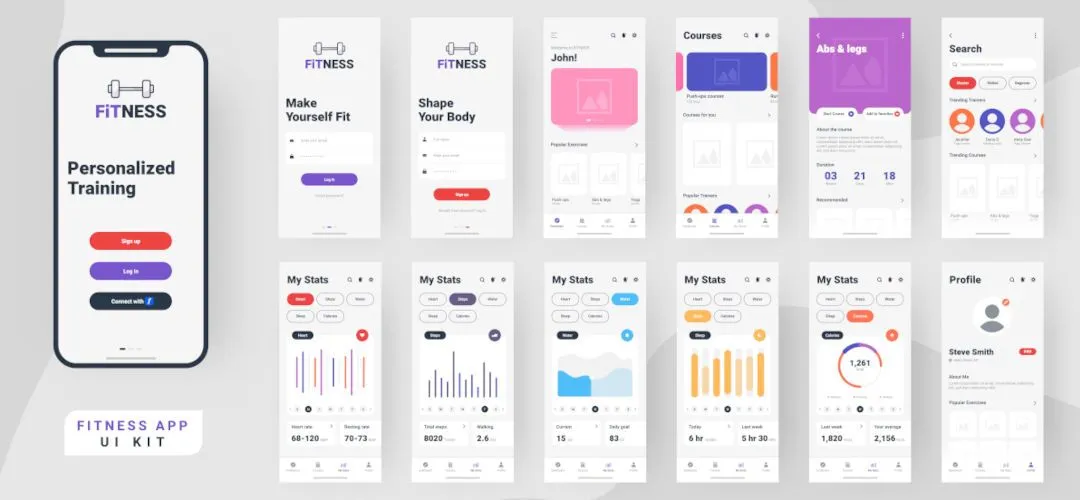 Every session means business, try to stay away from anything less productive

Leverage the power of Facebook profiles, Instagram Videos, and Google reviews.

Have one-click access to your services through a website, blog, and WhatsApp Business account.

Start with a few free trial sessions to test the waters.

Host free Q&A sessions or live podcasts. Use trending hashtags to build more recognition.

Let them know that you can teach them something they can't learn on YouTube or Google.

Offer online promotions and discounts to create more visibility and leads. Encourage your clients for referrals and offer them a better deal the next time they pull it off.
Automate Your Sessions with an Online Fitness Coaching Software
A fitness software is a secure online platform that can help you create a base for your operations. It comes with a unified dashboard with real-time information about your services aggregated in one place but segregated as per the client or group of clients availing it.
With proper software integration in your service network, you can enjoy the benefits of easier decision making, more efficiency, streamlined operations, data-backed analysis, enhanced data security, and ease of usage. The best thing is that all these benefits are available round-the-clock!
Why Opting for a Unified and Integrated Platform Is Advisable?
What are the best personal training software suites?
Some of the best online fitness coaching software suites or platforms are designed to take away the load of mundane tasks from your operations. For example, with MevoLife's Virtual Core, you can market your services through a host of applications and an online marketplace.
It offers you one-click access to invite your existing clients and attract newer ones there, offer personalized sessions, and market your services with ease. It is usually powered by several tools for providing an end-to-end customer experience starting from making appointments to doing live sessions and offering feedback through an inbuilt communication channel.
You will also get a customized client-facing app, branded in your name, and offer it to your client(s). That way, they can always contact you instead of going to the internet and zeroing in on a professional every time and starting their process of "trusting" him all over again.
PS: The Virtual Core also comes with a dedicated application for offering Online Fitness Services for all Personal Trainers, Yoga Masters, Zumba Trainers, and Other Experts. It can take care of all your client appointments, interactions, bookings, loyalty programs, social presence, and admin tasks. Please click this link to know more about it and to get a free 30-day trial today.
Get Started with Your First Virtual Fitness Training Session Today!
The path to be a qualified and successful virtual fitness or personal training expert requires you to be good at two things- your trade and tech-savvy knowledge. You don't have to be a coder to get the letter going but a little bit of workaround with using smartphones or laptops could certainly come in handy.
The basics of offering a training session remain the same. People would come to you for their physical and mental health, and they'd expect you to train them for the better. Your exercises and workout modules shall remain the same and so will your instructions for them, only the communication medium shall change to an internet-based one. It should not take you too much to pull it off!
Remember, it's not about the clients you have, but about the clients you could win over with an amazing experience.