Your clients hate waiting! Here's how you can schedule their appointments with software. With MevoLife, you can give those confirmed appointments and reservations, not useless waiting lists!
Small home and business owners place a special premium on their clients. Striving to provide them the best quality of service, such owners align their expertise and resources as per a fixed schedule that helps them offer undivided attention to their customers. This is the configuration the world has been operating on for decades or even centuries so far.
It's time to make that process flawless, streamlined, and more productive so you could be present with two or more clients at the same time- even if they are sitting in two different parts of the world.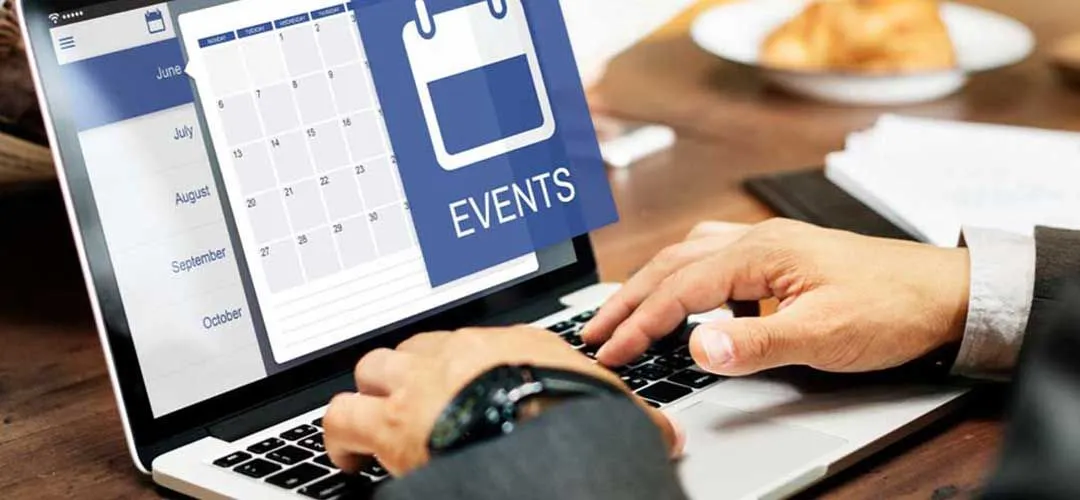 Scheduling Appointments for Home and Small Business Owners
You may use an appointment scheduling software for home or small business to align your availability to more than one client at a time. By leveraging high-speed internet connectivity, you can use a handheld device to set up your upcoming client interactions through an appointment-based system. This would help you segregate your time among several virtual users at a time.
We are discussing the particular case for online healthcare and fitness professionals. They can invite and migrate their existing clientele over a secure online platform. That way, these experts can interact with them and guide them for the better through live audio or video-conferencing-based sessions.
Using a smart solution to create reservations and accepting bookings for those earmarked slots makes it an even better deal!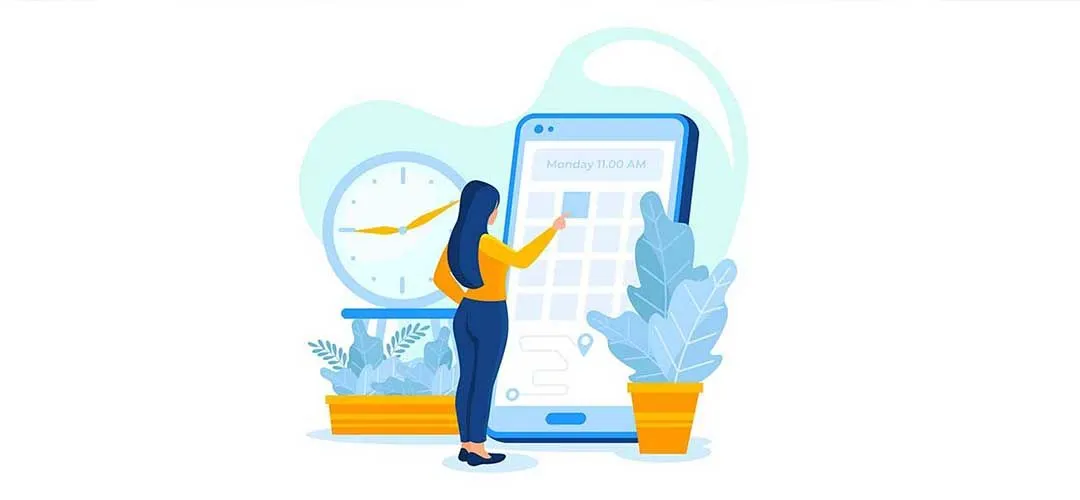 Benefits of creating an appointment online using a software:
Planning your virtual availability through a smart application shall help you offer the following benefits:
Manage your time to provide your services virtually

Set your date and time for consultations

Get one-click schedule management for regular or recurring bookings Create personalized alerts for confirmed or postponed e-meetings

Avail real-time syncing of customer profiles and available slots
Why Should You Not Use Your Smartphone's Free Online Calendar to Schedule Appointments?
Because you can't.
The inbuilt native calendar app on your smartphone can help you mark your appointments as you'd like. It can also help you check these details for yourself and share the availability with your clients or a group of clients from your end.
However, the positives end there because your clients can't check for the available slots or make any reservations themselves. The entire point of making online reservations stands defeated because your new or even returning consumers have no idea how they may avail of your services.
The cost of this loss is borne by your visibility as a professional and consequently, by your business.
PS: This is why you would need an app with several strategic e-meet and booking functions.
Why Go with Professional Software to Accept Appointments?
Clients are always short on time and it is important to offer them an easy way to do things. It helps them trust you, a factor that accounts over and above your quality of services and your "fees." As the count of happy and satisfied users grows, it increases your visibility and acceptance.
Your clients would surely leave their ratings and reviews online about how seamless the process of accessing your services was- and this will encourage more users to follow the suit. As the numbers swell, you would realize the significance of using a professional and dynamic calendar-based setup that can absorb all incoming requests seamlessly, even when you are on the go.
What Is the Best Appointment Scheduling Software for Small Businesses?
MevoLife's Appointment and Bookings Management Software is a tailor-made smart solution for all home and small business owners, preferably for those who offer their healthcare and fitness services online. It comes with a lot of features to help you offer your services online as per your time and availability variables on a daily or hourly basis.
You can also install it on your smartphone to get a real-time update on processed and upcoming bookings and reflect the same update to all your new or existing customers. As one the best software suites of its kind, it features the following benefits:
1. Create availability calendar
2. Easy slot booking options for clients
3. One-click access to accept or decline booking requests
4. Sending reminders and confirmations to clients on the go
5. Availability for multi-channel platforms (smartphones, laptops, PC, etc.)
Our software comes across as a fully-powered lightweight application that works silently in the background round-the-clock. It absorbs and aligns all incoming e-consultation requests as per your availability and notifies both parties once the appointment is successfully confirmed.
It's Time to Make Your Virtual Healthcare and Fitness Sessions More Regular (and Fun)
With an intuitive user interface, an appointment booking and management software can help you put your marketing initiatives in top gear. Its availability and seamless running on multiple platforms help you reduce human errors and explore more growth opportunities online.
Also, setting aside a resilient system for accepting, approving, and notifying time-based reservations can help you market your services and reap the benefits of repeat customers. Automation and empathy are the keys to endearing clientele. These attributes result in better customer acquisition, retention, and satisfaction rates with an appropriate upscale in revenues too!